The Best Window Guards For Cats On Amazon
Save your screens!
We independently pick all the products we recommend because we love them and think you will too. If you buy a product from a link on our site, we may earn a commission.
When birds and critters are tempting them from the outside, our cats can get a little bit carried away, and our window screens may suffer the consequences.
If you're looking for something to keep your cat from clawing or pushing on your window screen, these window guards on Amazon may be the perfect solution.
Similar to a pet gate, these window guards mount easily in any window and will give your screens a much-needed break from constant cat attacks. According to the reviews, these window guards for cats are the absolute best.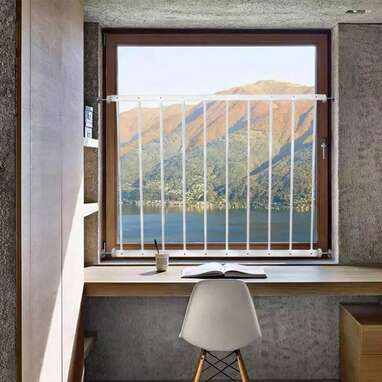 Made to keep both kids and pets safe, the WAOWAO window guards on Amazon are easy to install thanks to tension bolts that screw into the gate and stay tight in the window frame without leaving screw holes (making it an awesome solution for apartment dwellers). "On the outside of the window is our shepherd hook with a hummingbird feeder on it. The cats … in their excitement over the hummers, they push on the screen," one pet parent wrote. "I worry they will push it out and jump or fall out with the screen. This unit has worked wonderfully to keep them from making much effort through the bars. (The birds are also happy)."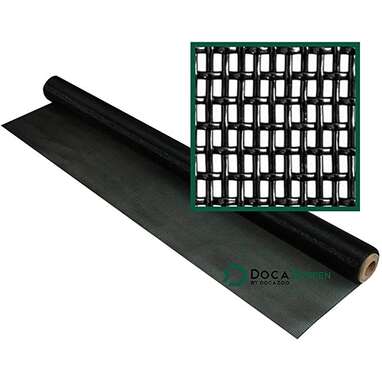 The pet screen from DocaScreen is made with a super strong vinyl-coated polyester, which is more elastic than standard window screens. It withstands clawing, pushing and jumping, and over 900 pet parents say the DocaScreen has saved their windows (and their pets from getting out!).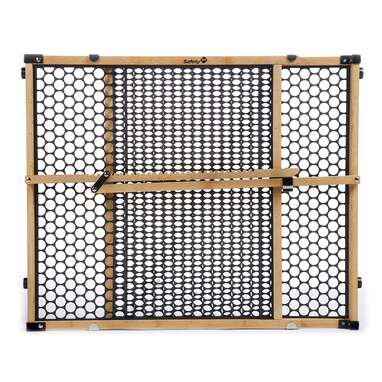 Great for creating a barrier between rooms and in windows, the Safety 1st window guard for cats, dogs and kids is an eco-friendly way to keep your pets safe and keep window screens in one piece. "No issues whatsoever!" one five-star reviewer wrote. "We use this for ferret-proofing and also for dog-proofing the window at night when we want to keep windows open and my dog from tearing through the window to get to the imaginary squirrels lol." It's made with sustainable bamboo and recycled plastic panelling.
The expandable metal gate from Carlson Pet Products is adjustable to the point that it can be used in windows as well as door frames. It's held in place with tension mounts and can even be used vertically if you have taller, skinny windows. Over 6,300 pet parents have rated this gate five stars.
If your windows don't already have screens, this adjustable window screen from FLYZZZ is a great temporary option and works well as a window guard for cats. "My kittens have respected these screens since the start ... and they generally have no desire to tear through or claw at them," one pet parent wrote in their review. "I'd get one of these screens and test them with a single window whilst keeping an eye on your cat to see if they'll behave around it. I'm perfectly confident in my ability to leave my kittens with these in my open windows for hours."