Presented By

What Supplies Do I Need For My New Cat?
Here's how to welcome your new cat home ❤️
Presented By

Congratulations on bringing a new cat home to join the family! Once you've finished snuggling with your new BFF, it's time to stock up on cat supplies.
To stay healthy and live a long and full life, your cat will need nutritious food, lots of mental stimulation, playtime and naps. Lots of naps.
We've got a list of everything you need to welcome your new cat, from interactive toys to play with to the best litter box for him to do his business. Read on to see what you should have on hand for your new companion.
Cat supplies for your new furry friend
As a new cat parent, you might not know about whisker fatigue. Essentially, a cat's whiskers are very sensitive, which can sometimes make eating uncomfortable if they're forced against the sidewalls of his bowl. Dr. Catsby's nontoxic and nonallergic bowl is wide and shallow, so your cat can eat peacefully. The design also makes it easy to clean, which is a win for the human on cleanup duty.
All cats are different, and it may take a little time figuring out which foods he gravitates towards and which ones he doesn't. But in general, wet food is often appealing to cats, and its high moisture content helps keep cats hydrated throughout the day. Made with real cod without any by-product meals or artificial flavors or fillers, I and Love and You gets high marks for its wholesome ingredients.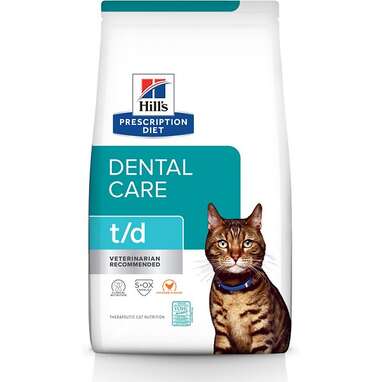 A dry cat food that provides dental care at the same time? Yes, please. Not only is this cat food nutritious and tasty, it's specially formulated to keep your cat's teeth clean and help control the oral bacteria found in plaque. This is important as studies have determined there is an association between cats' oral health and more general health issues related to their kidneys, hearts and metabolic systems. (Keep in mind it's a prescription item, so you'll need your vet's approval first!)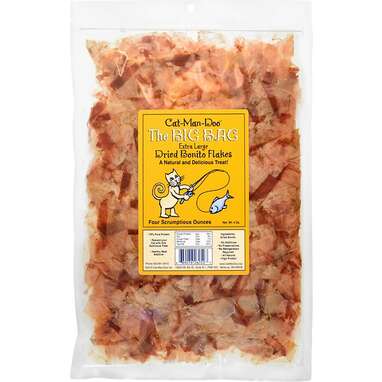 Every good cat needs a special treat once in a while! Treats are a great reward for any training you may need to do with your cat as well. Popular brand Cat-Man-Doo flakes are not only great-tasting but healthy and nutritious, containing taurine, an essential dietary requirement for feline eye health, natural fish oils to keep your cat's fur shiny, and protein to help maintain energy.
It goes without saying, but a litter box should be one of the very first purchases for your new cat. The basic design of this litter box may not be the most exciting thing ever, but three things make it a no-brainer purchase: It's big enough for most cats to use comfortably, its high sides will contain messy litter, and the low entryway makes it easy for your cat to get in and out. As for where to set up the litter box, that's up to you (cats do like their privacy)!
Speaking of cat poo, we all know it doesn't smell the best. In addition to your litter box, consider the Litter Genie. The makers of the Diaper Genie (who know a little something about curbing bad smells) realized cat parents don't like to smell that business either. In this litter disposal system, simply scoop the pet waste, open the lid, drop the clumps and pull the handle to lock it in. It's really that simple. The pail holds up to eight days of cat litter before you'll need to dispose of it, and comes with one disposable bag refill cartridge that lasts up to six months.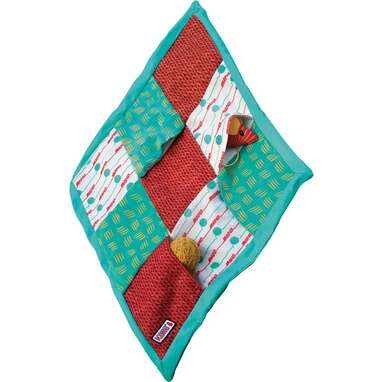 Your cat needs lots of mental stimulation to remain healthy and active (a bored and curious kitty can find mischief anywhere). Puzzle toys are a great way to keep your cat entertained, and we like that this one offers so many options for fun. With nine "play pockets" to discover, this toy also includes an attached catnip mouse and ball of yarn that rattles, and is made of crinkle material that will pique your cat's interest. When he's done, simply fold it up and bring it out when it's time to play again!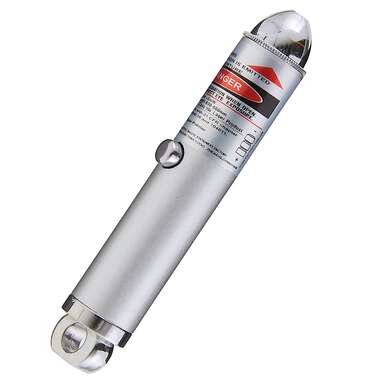 Playing with a laser toy is great cardio for your cat. Keeping him busy running around as you flash a laser will entice your cat to hunt and chase as he follows the light around the room. Cats have a natural hunting instinct, so they'll love pouncing around as they try and "catch" the light. Bonus points for the Whisker City laser toy, which comes with batteries and three replacements.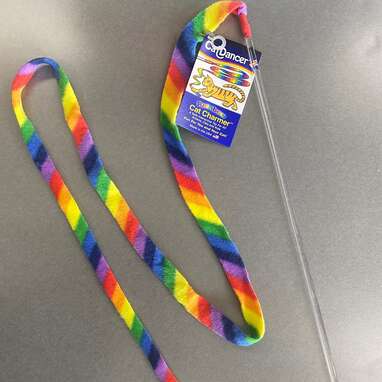 Similar to a laser toy, a cat wand is a staple for your cat's entertainment and exercise. He'll love chasing after this durable and brightly colored wand (and maybe you'll get a little exercise, too).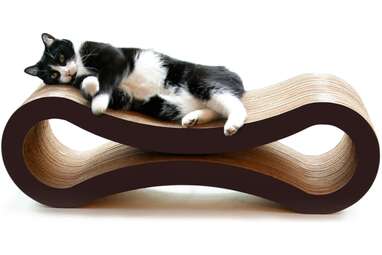 While a cat scratching on furniture is not a great idea, it turns out that scratching in general promotes healthy claws and is a form of exercise and a stress reliever for your cat. The award-winning design of the PetFusion Ultimate Cat Scratcher Lounge makes it easy for cats to both scratch and have a place to nap afterwards.
Another classic feature in any cat parent's house is the cat tree, as the structure promotes scratching, climbing, playing and being active. This one in particular is highly recommended thanks to its durability, sustainability (it comes with a faux-fur finish) and natural sisal ropes for scratching. We love the multiple levels for lots of climbing fun!
Here's to a wonderful life together in his new forever home!
We independently pick all the products we recommend because we love them and think you will too. If you buy a product from a link on our site, we may earn a commission.