10 Must-Have Cat Items You Didn't Know You Needed
Total game-changers!
We independently pick all the products we recommend because we love them and think you will too. If you buy a product from a link on our site, we may earn a commission.
As an expert cat parent, you probably already have everything you need to be the best cat parent possible — but there are some cool and innovative cat items out there that you may not even know exist.
From a cat hair remover that actually removes cat hair (yes, really!), to a Diaper Genie for cats, The Dodo rounded up 10 must-have cat items that are guaranteed to make your life easier — and lead to a few "a-ha!" moments along the way.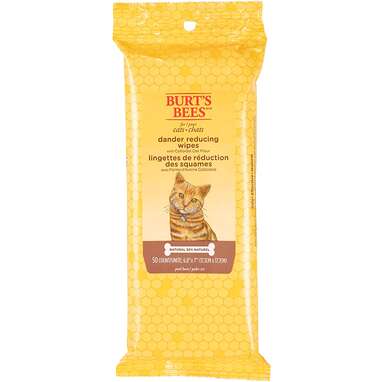 Made with soothing oatmeal, these dander-reducing wipes from Burt's Bees are a must-have for cats who suffer from irritated, dry skin. These wipes are pH balanced and made with natural ingredients, and one pet parent wrote that they changed the game for their elderly cat. "He has some difficulty grooming these days, so I ordered these wipes figuring it couldn't hurt to try them … these babies work like a charm. Dandruff — gone! Soft, kitteny fur in its place. I'm impressed. And my allergies have subsided significantly."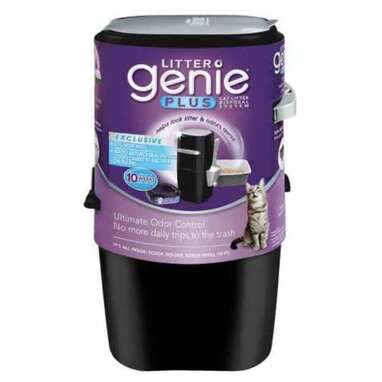 From the makers of Diaper Genie (for human kids), the Litter Genie promises to lock away stinky litter box smell for several weeks between refills. And according to cat parents, it actually works. "I don't know how this product does it, but it really has eliminated the odor of our litter box completely," one five-star reviewer wrote. "There is no discernible odor that comes from the pail, even when it is full."
Save your furniture by picking up this simple scratch pad from AMZNOVA. Available in several different colors (including glittery options), the simple yet quality cardboard surface will satisfy your cat's need to scratch. But the real twist is the holes in the cardboard that allow you to add catnip to spice up the scratch session.
If you're tired of having to clean up after your cat when she tracks litter through the house, then it's time to invest in this cat litter mat from Gorilla Grip. The thick, coil-patterned padding traps litter as soon as your cat steps on it, and to clean it, all you have to do is either shake it out or vacuum the litter from the padding.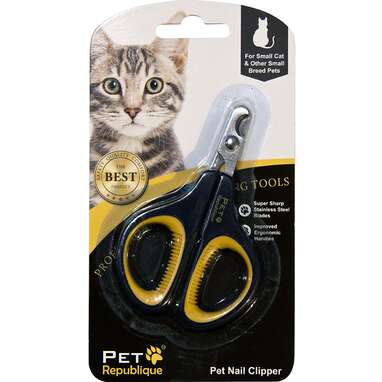 Brave cat owners willing to take on the task of clipping their cat's nails should definitely check out the cat nail clippers from Pet Republique. These mini clippers come with clear instructions on how to trim nails, and are designed to make the experience stress-free for both you and your cat. "I am totally new to clipping my cat's claws," one five-star reviewer wrote. "I was terrified I was accidentally going to hurt her, but it was so easy for both me and her!! I had to do one paw at a time because she started to squirm from being held still too long, but they worked great and I'm so happy with them!"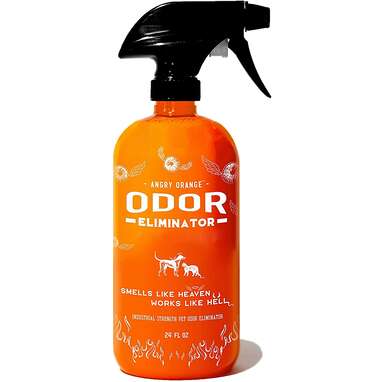 Over 34,400 pet parents swear by Angry Orange, saying that it's the most effective pet odor eliminator spray they've ever used. You can spray it on hard and soft surfaces (including outdoor surfaces), and the citrus power doesn't just mask odors, but banishes them for good.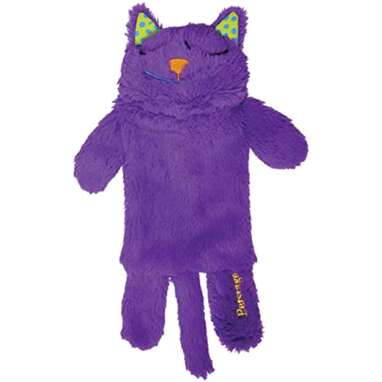 If your cat suffers from anxiety, the Petstages soothing cat toy will keep her calm thanks to its soft, purring sounds that are triggered every time the toy is squeezed or cuddled. "I recently found myself a cat mama of an abandoned week-old kitten, [so] I bought this knowing she needed just something to cuddle up to in her bed," one pet parent wrote. "Turns out it basically hypnotizes her to sleep; she crawls to it, kneads it and eventually her meows turn to silence."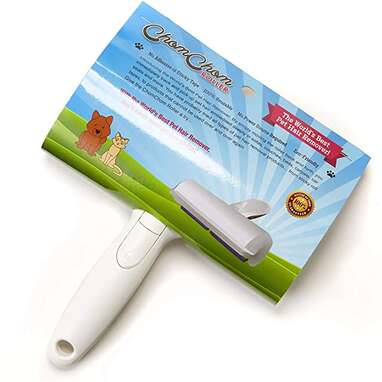 The ChomChom hair remover roller is the real deal. Over 61,000 cat parents have raved about this hair remover, saying it's by far the best one they've ever used. "Where has this been all my crazy cat-loving life?" one wrote. "This is the only product that has ever COMPLETELY removed all the cat hair from my bed … It's absolutely amazing. Everyone is getting one for Christmas, even if they don't have a pet. I don't care, it's THAT good."
Another way to soothe your anxious cat is to have her wear this calming collar from Relaxivet. It slowly releases natural calming agents, including essential oils like lavender and chamomile, that start working immediately to reduce tension and stress. This thing is a must-have cat item for vet trips, traveling or calming nerves during thunderstorms.
Cats can't get enough scritching and scratching, and if we could, we'd be our cat's personal head scratcher all day. But when we're unavailable to give her those scratches she craves, the Yuntop self-grooming scratcher can do the work for us. "Hank loves it!" one pet parent wrote. "I loved that it also came with a small bag of catnip and has a slot for you to put the catnip inside the brush if you'd like. Hank stands here all day rubbing on this thing!"