The Best Leashes To Get Your Cat Exploring Outdoors
Comfy AND stylish 💅
We independently pick all the products we recommend because we love them and think you will too. If you buy a product from a link on our site, we may earn a commission.
Are you looking for a leash so you can take your cat on some walks?
Believe it or not, some cats actually love going out for walks on leashes. It gives them the chance to explore their environment, scratch on some real trees and roll around on the ground — all while staying safe (and keeping the neighborhood birds safe too).
Here are some leashes and harnesses that will keep your cat secure once you head out into the world.
Escape Proof Leash
Price: $39.99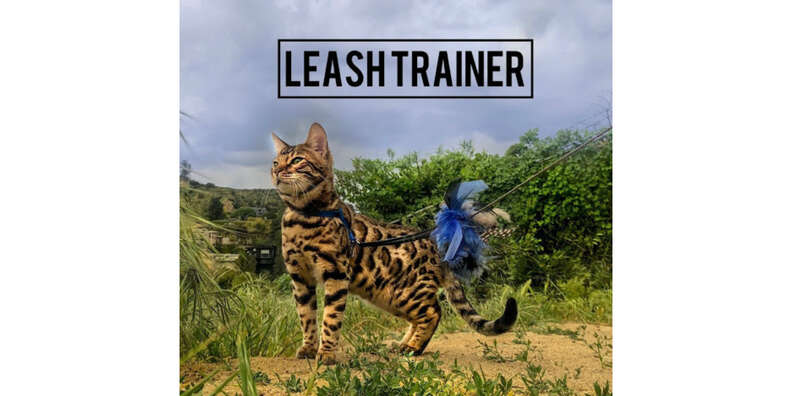 Why You'll Love It: This 16-foot retractable leash has a built-in leash trainer that helps your cat get used to it quickly. Feathers and bells will help guide your cat in the direction you want to walk — and it looks sassy, too. You can even get the matching escape proof harness to really pop on your strolls.
Buy it now from Etsy for $39.99
rabbitgoo Cat Harness and Leash for Walking
Price: $17.49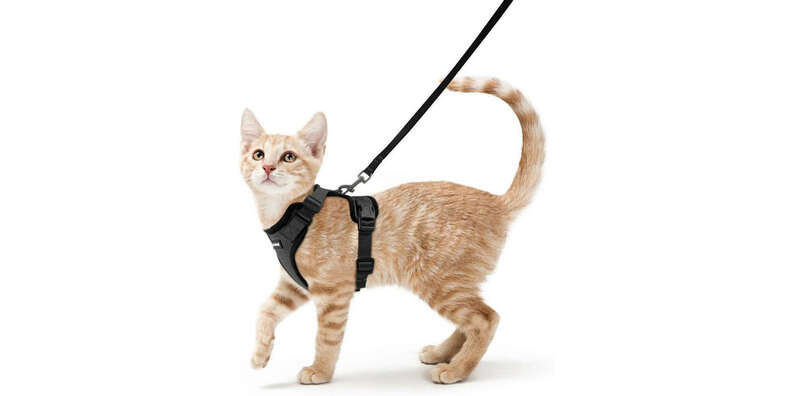 Why You'll Love It: This harness and leash set has a vest-style design for optimal comfort and safety. Your cat will love the soft mesh material, and you'll love the reflective straps for visibility.
Buy it now from Amazon for $17.49
PetSafe Come With Me Kitty Harness & Bungee Cat Leash
Price: $15.12
Why You'll Love It: The bungee design will allow for pressure on the leash to gently tug the shoulder straps back, giving you the ability to make sure you stay in control while your cat's exploring the world.
Buy it now from Chewy for $14.99
FLEXI New Classic Retractable Leash
Price: $27.59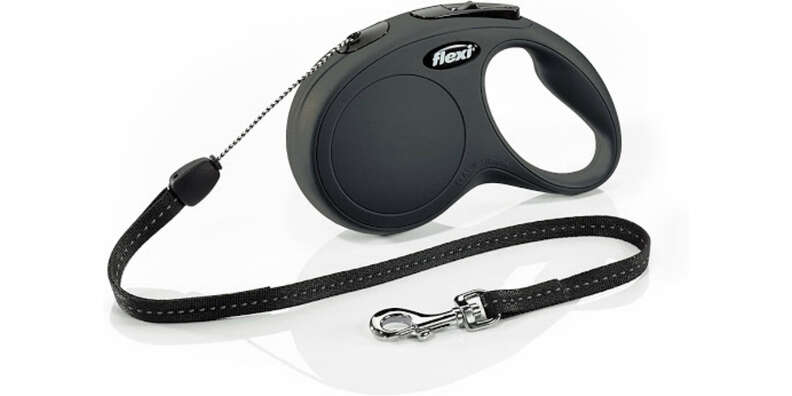 Why You'll Love It: This retractable leash lets you give your cat the freedom to roam while knowing they're close enough to keep safe — whether you're letting her explore your own backyard or taking a stroll around the neighborhood. While it's labeled as a "dog leash," reviewers say the size is purrfect for their cats.
Buy it now from Amazon for $27.59
Good2Go Black Big Cat Harness and Leash Set
Price: $24.99
Why You'll Love It: This harness and leash set is built specifically for longer cats who struggle to fit into standard harness sizes. Best for cats with a girth of 17 to 23 inches, your long cat will love getting outside in a comfy harness that finally fits.