The Cutest Cat Face Masks For Cat Lovers
Stay safe and look cute 😷
We independently pick all the products we recommend because we love them and think you will too. If you buy a product from a link on our site, we may earn a commission.
Masks have become a part of our daily routine, but a lot of masks can be boring. So you're probably looking for some extra-cute masks to make wearing them fun.
And if you love cats, what better way to do that than with cat face masks?
Here are 10 of the cutest cat face masks that cat people will love. Many of the masks have multiple layers or have filter pockets for extra protection and have adjustable ear straps and nose wires to make wearing them as comfortable as possible. Plus, adorable cats.
This face mask features a cat and fish print and has over 300 five-star reviews. It's waterproof, has a filter pocket and has an adjustable nose clip for a comfortable fit.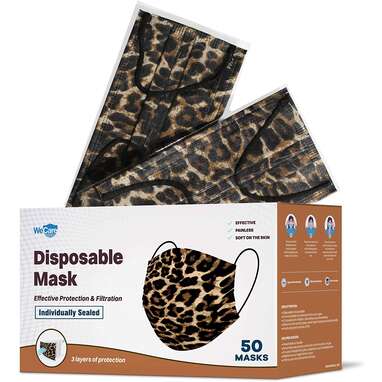 These leopard print disposable masks are a fashionable way to show off your love of cats. They also have three layers for extra protection and come in a pack of 50, so you won't run out for a long time.
These handmade cat face masks come in 13 different patterns, so there's something for every cat person. They have three cotton layers, adjustable straps and a nose wire.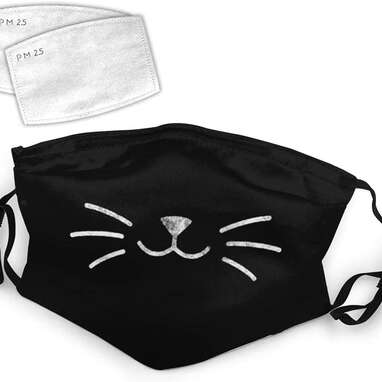 This face mask has cute cat whiskers on it, so you can pretend you're a cat if that's your thing. It's also waterproof and has a pocket to add a filter.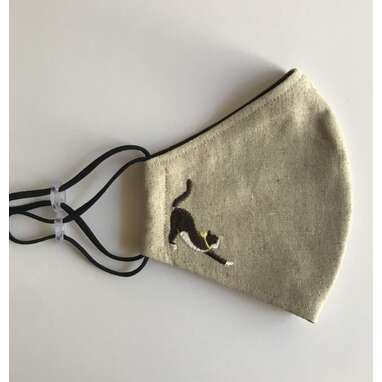 These handmade, embroidered face masks come in three styles: standing cat, sitting cat and stretching cat. You can even get all three and match your mask to your mood. It comes in multiple sizes and has a nose wire.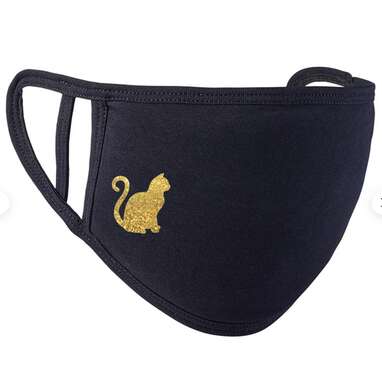 This mask has a little cat on the side that comes in three color options (gold, silver or white). It's made of a double-layered jersey with two ear straps so you can adjust the fit.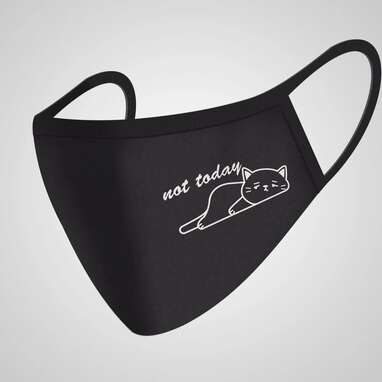 This is the perfect mask for Mondays (or for any day you're just really not feeling it). It's machine-washable and 100 percent cotton.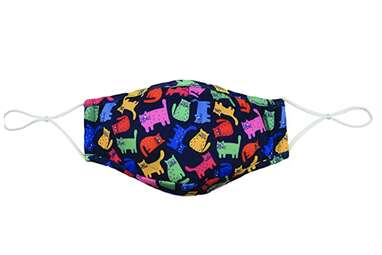 This mask has a colorful cat print on it. It has a filter pocket and comes with four disposable filters. The mask also has an adjustable nose bridge and is washable.
You can look just like a cat (and like the Snapchat rainbow cat filter) with these masks. They have a filter pocket for extra protection and adjustable ear loops.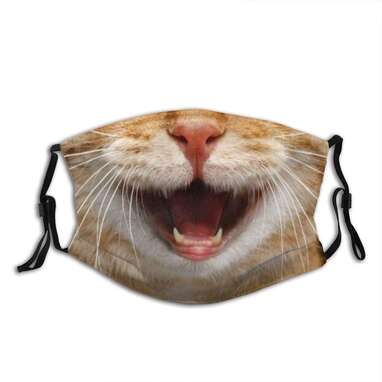 Look like a happy, smiling cat with this face mask that has an image of a cat's nose and mouth on it. It has adjustable ear straps, a nose clip and a filter pocket. It's also waterproof, so you can wear it in any weather.