Cat Ear Headphones Are Becoming A Thing
About time!
We independently pick all the products we recommend because we love them and think you will too. If you buy a product from a link on our site, we may earn a commission.
Cat ear headphones are exactly what they sound like — and believe it or not, they don't look weird.
They're actually pretty cool.
Brands like Razer have created some really great headphones that are both adorable and high quality.
And while the Razer headphones can be a little pricey, there are other great options as well that won't break the bank.
Whether you're listening to music or deep into your favorite video game, these cat ear headphones are totally a vibe.
The Razer headphones are a bit of a splurge, but they're super cute and the lighting is customizable! Not to mention they've also got a 20- to 50-hour battery life (depending on how much you use the lights). So it's definitely worth it if you're looking to treat yourself.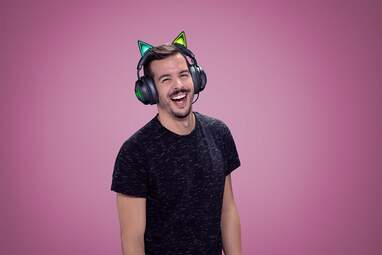 If you're as into gaming as you are cats, this is the headset you're looking for. It's got a retractable microphone and the lighting can even sync up with your streams (if that's your thing). It's available in either pink or black, depending on which vibe you prefer.
If you're on a bit of a budget, these are a much more affordable option and they come in a whole bunch of different colors.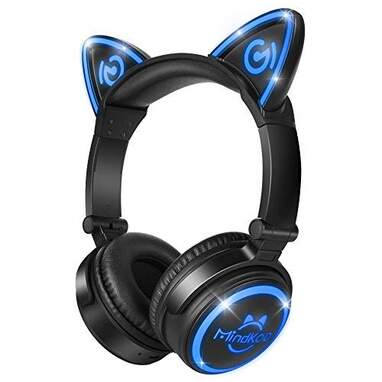 You'll love these super sleek headphones. And with four different LED settings, you can amp up your look however you want.
These headphones are actually designed for kids! They include a volume control feature to protect their ears from listening to music too loud.
These are pretty much the same thing but for adults. (This model doesn't have the volume protection feature.)