10 Dog Shampoos That Smell So Good You'll Want To Use Them Yourself
Do you want your dog to smell like pina colada — or grapefruit and lemongrass? 🍍🥥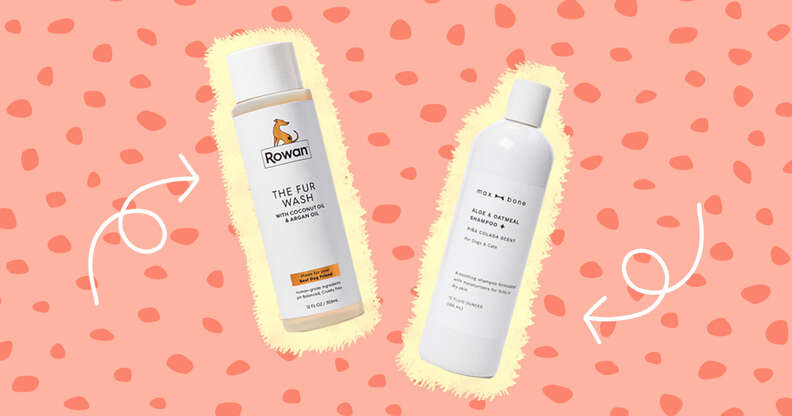 There's nothing better than cuddles with a freshly clean dog who smells great.
And that's why dog shampoos are so awesome — they can make your dog go from stinky to sweet-smelling with just one wash.
Not all dog shampoos are created equal, though. While most pet shampoos can make your dog smell good, there are others that make your dog smell ridiculously great. Like, better-than-your-favorite-perfume great.
We rounded up the best-smelling dog shampoo options out there so your pet can smell the best he's ever smelled. And you can enjoy that delicious scent every time you go in for a cuddle!
Our picks for the best-smelling dog shampoo
This dog shampoo is super hydrating (which is great for dogs who shed a ton) thanks to its blend of argan and coconut oils. It also has a very natural coconut scent that's not too overpowering.
For dogs with long hair, you might like Rowan's The Hair Wash. It conditions and detangles hair for a silky coat, and has the same pleasant tropical scent. We tried the Rowan dog shampoos on our own pups, and it made our dogs smell like they just stepped out of a spa!
If you're a fan of coconut and lime, you need this dog shampoo from Wahl. It moisturizes the fur while soothing any itchy spots your dog might have. The formula is also free of alcohol and parabens, so it will be super gentle on your dog's skin. And because it's so gentle, Wahl promises that you can bathe your dog up to 70 percent more often than leading brands without drying out his skin, so your pup can smell good all the time.
Another tropical scent, this papaya and coconut dog shampoo is so good that you'll actually look forward to your dog's bathtime. The formula is soap-, sulfate- and paraben-free and has conditioning ingredients that will leave your dog's coat super soft. It also relaxes hair to detangle it, making it a great option for dogs with long hair.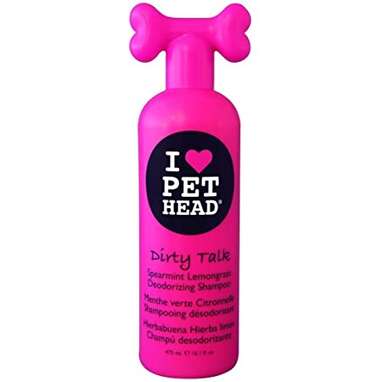 This dog shampoo neutralizes odors really well (instead of just covering them up) and leaves behind a delicious orange scent that will remind you of summer. It's free of parabens and sulfates, and will even replenish the natural oils on your dog's coat with vegetable protein extract and soy protein, which will make your dog's coat smooth and healthy.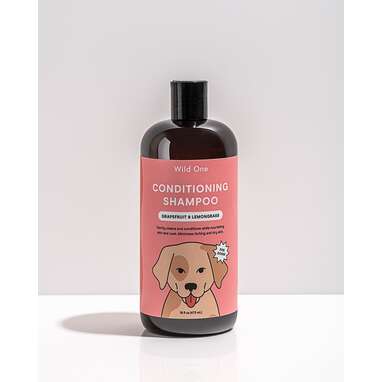 This shampoo has a fresh citrus scent that smells magnificent but isn't overwhelming. The natural ingredients in the formula won't strip your dog of his natural oils and will keep his fur and skin moisturized. The formula is also vegan, hypoallergenic and free of parabens, sulfates and anything artificial, and is cruelty free! The Wild One shampoo also comes in a eucalyptus and peppermint scent if you prefer an invigorating minty aroma.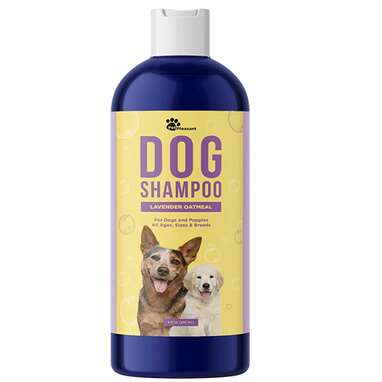 If you want your dog to smell super clean, you might really like this lavender oatmeal shampoo from Pet Pleasant. One wash and it will leave your dog smelling like he just got back from the groomer's. Plus, it has a hydrating formula that's great for dogs with dry, itchy skin.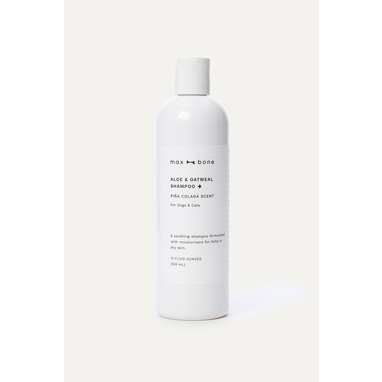 Make your dog smell like he's on a tropical vacation with this piña-colada-scented dog shampoo from Max-Bone. The pineapple and coconut combo smells fresh and fruity, and is just subtle enough to not give you a headache after a couple of whiffs. This dog shampoo is made with a hypoallergenic formula and has moisturizing ingredients, making it a safe option for all skin types.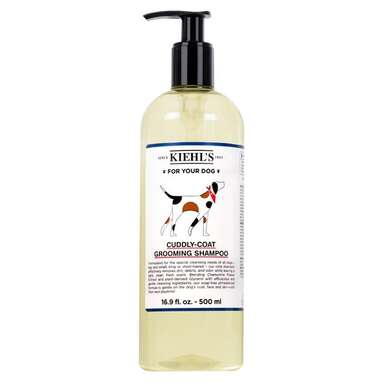 As you might imagine, Kiehl's dog shampoo is just as luxurious as other Kiehl's cosmetic products. It has a soap-free formula that won't irritate your dog's skin. Plus, the chamomile flower extract makes this shampoo smell absolutely divine.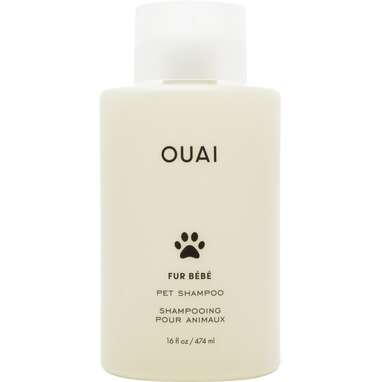 This dog shampoo is scented with the same fragrance as OUAI's human perfume Mercer Street — so you know it's going to be good. The scent is a combination of orange, peony, jasmine and musk that not only smells delicious, but will linger on your dog days after washing.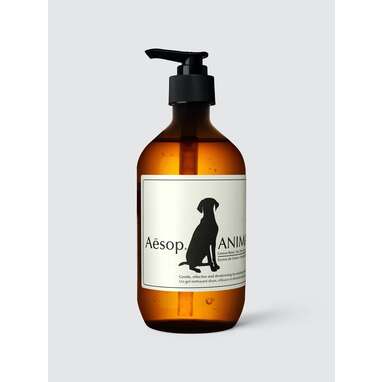 This dog shampoo is a gentle option with a delicate minty-lemon scent. It smells refreshing and leaves your dog's skin soft and moisturized. It's also vegan and made with sustainable ingredients and packaging, so you can feel good about getting this for your dog.
After bathing with one of these best-smelling dog shampoos, your pet will be ready for some extra cuddles!
We independently pick all the products we recommend because we love them and think you will too. If you buy a product from a link on our site, we may earn a commission. Links are updated when possible, but note that deals can expire and all prices are subject to change.
Top-Rated Products For The Ultimate Dog Spa Day