The 12 Best Puppy Products On Amazon
Puppy pads aren't the only thing you'll want to stock up on 🐶
Congratulations on becoming a puppy parent!
Welcoming a new puppy into your life is super exciting, but figuring out what exactly you need beforehand can be a bit of a daunting process.
Don't get overwhelmed — The Dodo put together a list of the best puppy products on Amazon that will help you get your puppy settled into his new home, get him warmed up to the idea of training and, of course, help you start having fun with your new best friend right away.
Made with gentle yet effective buttermilk and linseed oil, Burt's Bees has crafted the perfect soothing wash for your puppy. With over 8,800 five-star reviews, puppy parents love the all-natural ingredients list and the soothing, deep-conditioning effect of the buttermilk and linseed combo for both coat and skin.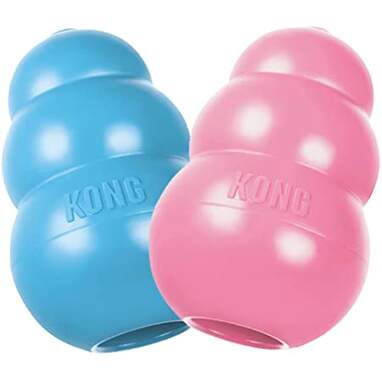 There isn't a dog on this planet who doesn't love KONG. It's a wobby, bouncy, nearly indestructible toy that provides hours upon hours of play, and the puppy variety is made with a soft rubber that goes easy on a growing pup's teeth and gums. As one puppy parent wrote, "Thank god for KONG toys! Really, nothing else needs to be said." Just be sure to purchase the right size for your breed and age of pup.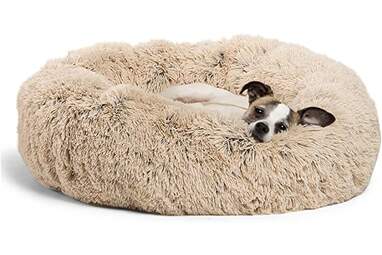 This machine-washable bed is a favorite among Amazon shoppers (and Dodo office pet parents!) for its super-soft shag exterior and donut shape, which makes pets feel secure and cuddled. This is a great buy for a puppy who's used to sleeping in a litter, and it's actually pretty stylish, too — "I don't think there's anything I don't like about this cuddly soft bed," one five-star reviewer wrote.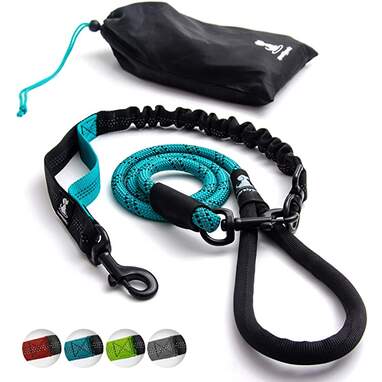 This bungee leash was designed to cut down on pulling, making your daily walks more enjoyable for both you and your puppy. Five-star reviewers write that this leash reduces jolting when your dog tries to run ahead, and helps train your pup to not pull.
When the teething starts, you're going to want to have a durable treat on hand to keep your puppy's sharp-but-mighty teeth away from your furniture legs. These dental sticks are made with recognizable, natural ingredients and will help your pup cope with the itchiness of teething.
Available in five sizes (from XS to XL) and a wide variety of different reflective colors, this dog harness from PHOEPET has all the bells and whistles necessary to leash-train your puppy. There are several leash clips and a top handle to reduce pulling and tangling, and the extra padding ensures your puppy stays comfortable while wearing it.
If you're looking to crate train your puppy, the X-Zone crate is a unique alternative to the standard metal crate. It's easy to transport from place to place and closes with a safety zipper rather than metal latches. The top is also removable so your puppy can hang out in it playpen-style, or cuddle up in a den-like environment with the top zipped on when it's time to hunker down for the night.
Over 85,000 Amazon shoppers say that the Amazon Basics are the best puppy pads you can get for your money. They're leak-proof and quick-dry, and each package contains 50 pads. Made with a built-in attractant, your puppy will know that the pad is the place to go as they learn how to tell you when they need to do their business.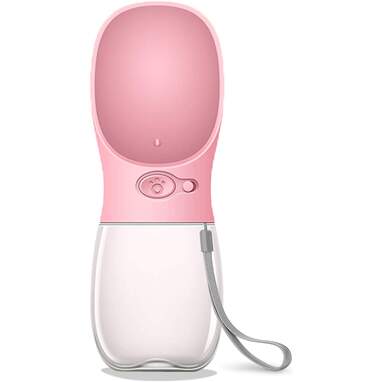 This much-loved dog water bottle from MalsiPree holds 12 ounces of water — the perfect amount to take with you while walking your puppy around the block or on a light hike. It's leak-proof and includes a comfortable wrist strap, and any extra water can easily be put back into the bottle for later.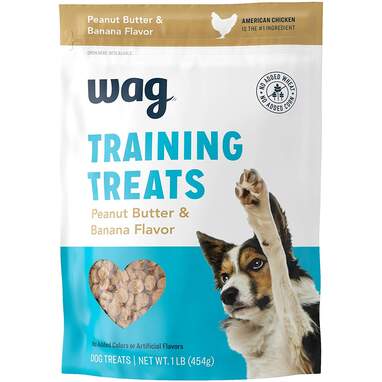 You'll definitely want to grab some treats to help motivate your puppy during the training process. These Wag treats from Amazon are a favorite among pet parents for their small size and natural ingredients. The treats come in three different tasty flavors, which one puppy parent calls, "positive reinforcement in a bag."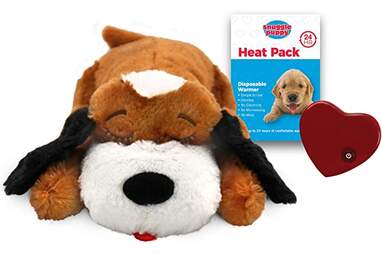 Separation anxiety can plague your puppy once he moves into his new environment, but the Snuggle Puppy, with its "real feel" heartbeat mechanism and heat pack, can ease his fears and make him feel like he's back with mom. Over 19,000 people have given the Snuggle Puppy a five-star rating, with many writing that it's totally stopped their new pup's nighttime crying.
Let the potty training begin! This set of doorbells is a great training tool for teaching your new puppy to let you know when he needs to go out and do his business. Pet parents write that puppies become pros at using the doorbells within weeks, with one person writing, "This was so easy for our puppy to learn to use … I bought this and each time I took her out, I would say, 'Outside!' and jingle the bells as we went. Within a week, our 3-month-old border collie rescue was able to do this on her own."