The Best Clip-On LED Lights For Dog Collars On Amazon
Make nighttime walks a little less spooky ✨
We independently pick all the products we recommend because we love them and think you will too. If you buy a product from a link on our site, we may earn a commission.
Reflective collars, leashes and harnesses are great for nighttime walks, but some pet parents would feel a lot more comfortable if their dog was more visible to oncoming traffic while out walking or during his before-bed snooping around the yard.
Though you could grab a light-up dog collar (The Dodo found some awesome Amazon light-up collars that pet parents love), some might find it easier to clip on a safety light to their pup's current collar rather than do a collar switcheroo.
So, if you're looking for a great clip-on LED light for your dog's collar, check out these options from Amazon that are getting tons of five-star reviews.
Made for runners, bikers and pet parents, the Apace Vision LED safety light firmly clips to clothing and collars to provide bright, colored light for added safety. Over 4,900 people love the Apace Vision clip-on LED light, with one pet parent writing, "I got these to attach to my dogs' collars and harnesses, for both in the yard and out on walks at night … I love how easy it is to install and change the batteries, very easy to attach to dog gear backpacks/belt loops, and the power stays on [constantly]."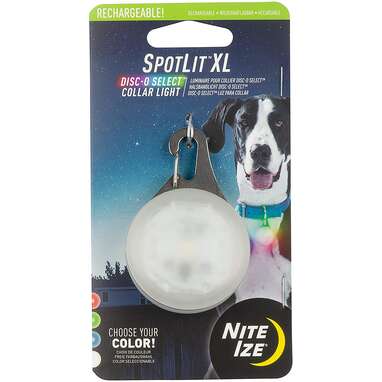 Attach the Nite Ize Spotlit XL to your pup's collar using the carabiner clip, and select your preferred color — red, blue, green or white. This clip-on LED dog collar light is micro USB rechargeable and ready to withstand the elements (and even a play in the mud). Over 1,100 pet parents love the XL size, and 1,300 pet parents say the standard Nite Ize Spotlit size is awesome, too.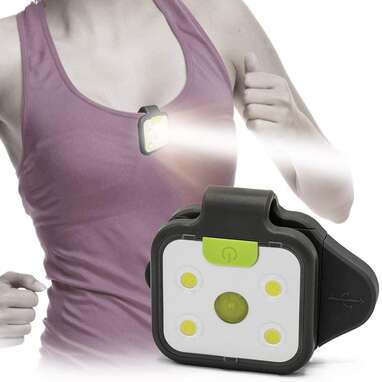 Another safety light used by runners, bikers and dog parents alike is the VivaColor by JayCee clip-on LED from Amazon. This light has four LED settings, with the brightest casting 150 lumens, which allows your dog to see in front of him while also staying visible to oncoming traffic or walkers from yards away.
You can use the Outopest clip-on LED dog light in three modes — medium white, bright white and red — and switch any of the three settings to flashing. This USB-chargeable light can last up to 20 hours, and for under $14, you can get a set of two. "Super helpful in seeing my dog at night," one pet parent wrote about the Outopest lights. "Plus [it's] absolutely hilarious how unstoppable my dog now feels roaming the fenced-in yard at night."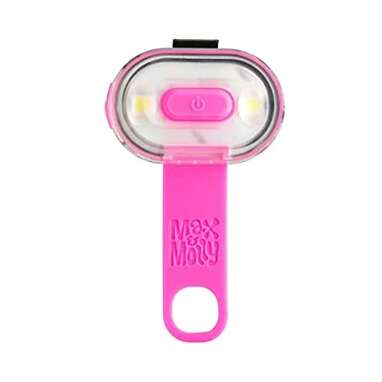 The Max & Molly clip-on LED collar light comes in six vibrant colors, each of which shines bright white light when turned on. It wraps snugly around your dog's existing dog collar, and the light lasts up to 13 hours on a single charge. This light doesn't hang or swing and provides a constant light to help you and others see your pup while he gets to do some safe nighttime exploring.