The Most Adorable Phone Cases For People Who Love Dogs
That fuzzy one ... 👀
We independently pick all the products we recommend because we love them and think you will too. If you buy a product from a link on our site, we may earn a commission.
Unless you prefer to live life dangerously, everyone with a smartphone needs a great case to keep it scratch-free and un-shattered. And if you're dog obsessed, then you're probably on the hunt for a phone case that suits your taste.
From iPhone to Android, The Dodo found some of the best dog-themed phone cases that will not only keep your smartphone in one piece, but look great doing so.
Here are the most adorable dog phone cases we found.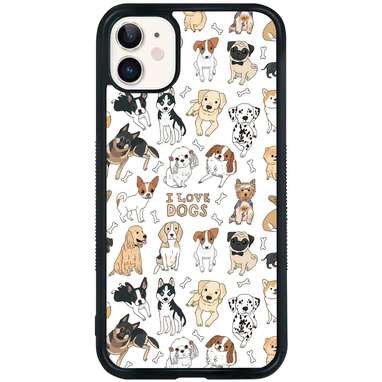 Tell the world that you love dogs by literally spelling it out on your phone case. The FANXI dog phone case for the iPhone 11 reads "I love dogs" and features a bunch of adorable dog illustrations. The anti-slip sides help you keep hold of your phone, and the raised rubber lip around the edge protects your screen and cameras.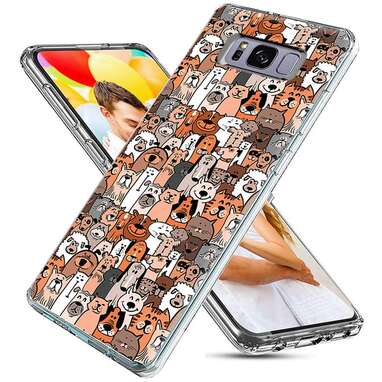 Keep your Galaxy S8 safe and sound in this fun dog-patterned phone case from ChiChiC. This case provides excellent protection without adding extra bulk. "If you are a doggy lover, you will totally [love] this case," one five-star reviewer wrote. "I AM IN LOVE WITH IT!"
The clear sides on the Hi Space iPhone 12 case let the color of your phone show through, while the adorable dog cartoons on the back keep you company all day. And according to five-star reviewers, this case provides top-notch protection. "By far one of my favorite cases!" one customer wrote. "Really durable … I can tell because I drop my phone very often and it doesn't even have a scratch on it!"
What would dogs look like if they were given the chance to travel to space? They'd probably look like the cute dogs on the back of the MOSNOVO iPhone SE case on Amazon. Each cartoon dog comes with a space helmet and is surrounded by colorful planets and stars. "This phone case comes up enough on the front edge of the phone to really protect it!" one five-star reviewer wrote.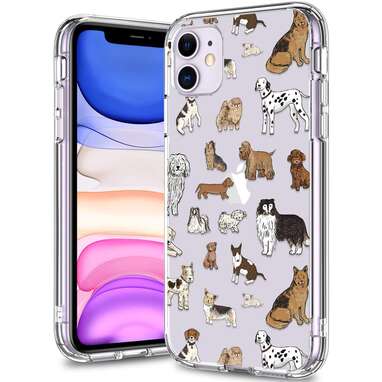 Love the color of your phone and don't want to cover it up with a bulky case? This transparent dog-themed phone case from BICOL keeps your iPhone 11 color on full display while also featuring a fun dog print on the back. It protects your phone from scratches and cracks without being too bulky in your hand.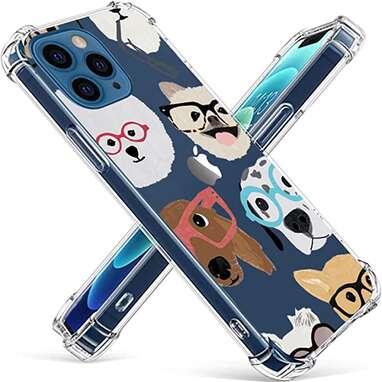 What's cuter than a dog? A dog wearing glasses. This fun dog case from KILIKALA is covered in cute illustrations of dogs wearing colorful rimmed glasses. And the transparent background allows you to show off your phone's color. You can pick one up for iPhone models 11 through 13.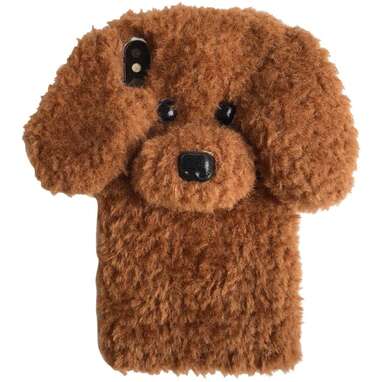 If you're a super-extra dog lover, then you'll fall hard for this plush phone case from UnnFiko. It fits iPhone models 6 through 13 and features adorable floppy ears and a 3D face. "This is such a cute phone cover," one five-star reviewer wrote. "I love dogs and this felt fun to use on my phone for a few weeks. I received compliments on it everywhere I went, or maybe people were throwing shade because I'm a grown woman with a dog phone cover. Either way, I love it and that's all that matters!"