5 Dog Nail Grinders On Amazon Your Pup Will Actually Tolerate
Nail trimming doesn't have to be so stressful.
We independently pick all the products we recommend because we love them and think you will too. If you buy a product from a link on our site, we may earn a commission.
Nail trimming is a sensitive topic for many dogs (and their parents). The sound of nail clippers and vibration from some grinders can send dogs into a sheer panic.
But luckily for pet parents who are looking to take on the task of nail care at home, there are several nail grinders on Amazon that dogs don't seem to mind — and sometimes barely even notice.
According to fellow dog parents who now swear by the below tools, these are the best dog nail grinders on Amazon that will change your at-home nail-trim game.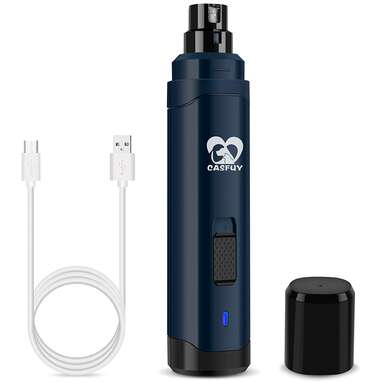 With over 46,200 five-star reviews from happy dog parents, the Casfuy dog nail grinder is one of the best nail trimming options available on Amazon. Its diamond drum bit is safe and comfortable to use, and the grinder promises low vibration and sound so your pup won't get scared. "I've tried other nail grinders and she was terrified of them," one pet parent wrote. "I came across this one and thought I'd give it a try. It took only five minutes to do ALL FOUR paws! She held perfectly still and didn't fight me a single bit!! She even wagged her tail when we were done!!"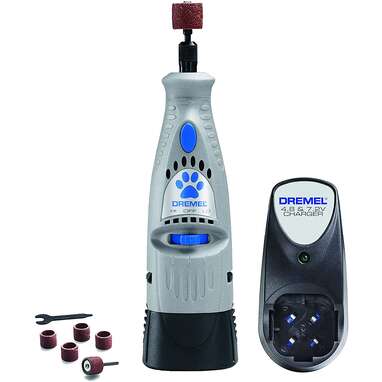 This light and compact dog nail grinder on Amazon from Dremel has over 20,600 five-star reviews from pet parents, who said the Dremel grinder has finally given them the confidence to trim their dogs' nails at home. The tool is quiet and comes with multiple sander heads so you can keep the grinder working great and get faster trims. Plus, the rechargeable battery only takes three hours to build back up to full charge.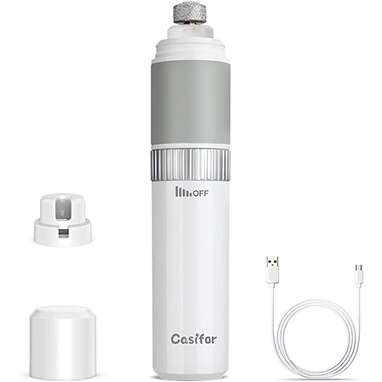 The Casifor dog nail grinder has a battery that lasts for up to 10 hours when fully charged using a standard USB port. And the diamond bit effortlessly trims back long nails without causing any discomfort. Over 11,200 pet parents say that the Casifor dog nail grinder on Amazon is quieter than most other dog nail grinders, making the trimming process less stressful for nervous pups. "When I first turned it on, I said to my wife, 'Hey, this thing really is quiet.' She asked what I was talking about," one pet parent wrote. "She was just across the kitchen and didn't even hear it … For a dog that's scared to death of paper bags, to not be afraid of this noise is just amazing."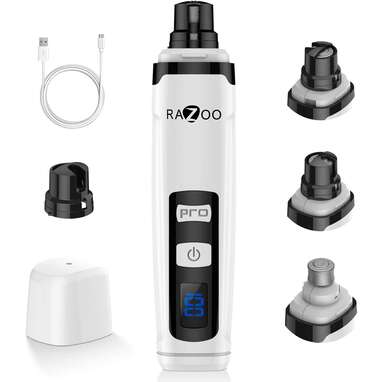 The two-speed Razoo dog nail grinder on Amazon comes with a diamond drum bit that's suitable for trimming small nails and large — it even comes with multiple attachments to use for various nail sizes, making it a great tool for multi-pet households. It's USB chargeable, low noise, and with over 4,400 five-star reviews on Amazon, pet parents say it's become a no-stress part of their grooming routine.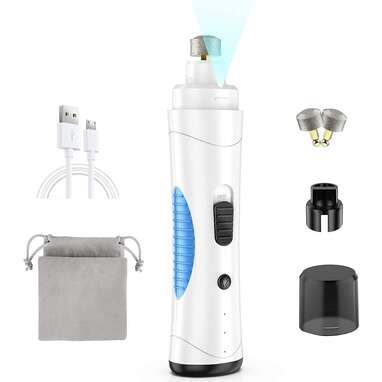 The dog nail grinder from Peteast comes with a built-in LED light so you can easily see what you're doing while trimming back your pup's nails. The light helps avoid accidents by illuminating the bloodline in the nail, and diamond bits make trims go fast without leaving rough edges behind. "The motor is powerful enough to take off the tips of those thick nails quickly, and the little light is really helpful for seeing black nails on black paws," one five-star reviewer wrote. "The motor is also nice and quiet. I [didn't] clip his nails before using this, since he absolutely hates having nail clippers used on him."