6 Dog Hair Removers On Amazon That Actually Work
You can finally wear black again.
We independently pick all the products we recommend because we love them and think you will too. If you buy a product from a link on our site, we may earn a commission.
If you feel like you're wearing a fur coat every time you leave the house, you may be dealing with a pet hair problem.
There are so many cat and dog hair removers on the market, all of which claim to pick up your pet's shed better than the next. But which ones actually work?
The Dodo found the best dog hair removers on Amazon that, according to pet parents who swear by them, actually do the job they're meant to. No more hair-covered leggings, furry couches and fuzzy car seats.
With over 68,600 five-star reviews, pet parents say the ChomChom dog hair remover pulls up so much hair that they end up with entirely new pets! "Sticky rollers work fine for clothes, but this is the only product that has ever COMPLETELY removed all the cat hair from my bed," one reviewer wrote. "After using the ChomChom, I can put on a black dress and roll around on my bed and not get a single hair on me. It's absolutely amazing."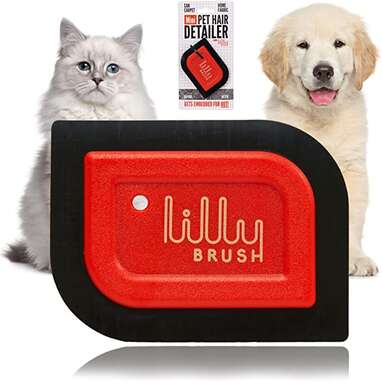 Get pet hair out from tight corners, nooks and crannies using the Lilly Brush Mini. It has over 30,700 five-star reviews on Amazon, with pet parents saying this brush has saved them extra hours of detail work when cleaning out their cars. But the Lilly Brush can be used for so much more than just car seats — remove hair from carpets, couches, chairs and more.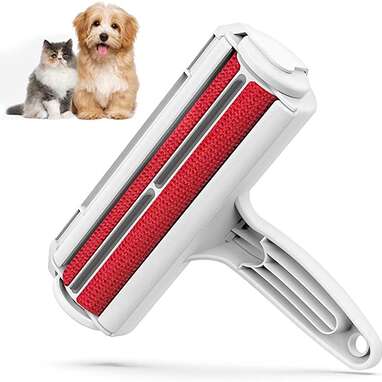 No need to use standard lint rollers when you have the DELOMO pet hair remover on hand. This reusable roller uses two brush heads that work together to remove pet hair from any soft surface. Simply roll the remover back and forth and watch the hair disappear. Then, open up the DELOMO hair compartment and see how much loose fur you've collected.
The lint roller from PetLovers is the lint roller to end all other lint rollers. It comes with extra-sticky lint sheets that pick up pesky cat and dog hair that normally gets left behind by other rollers. One of the over 7,100 five-star reviewers wrote, "These lint rollers are great! We have five cats and are constantly battling cat hair everywhere. These are super sticky and do an amazing job!"
The Brellavi dog hair remover on Amazon is basically like a magic wand that makes loose hair on furniture disappear. Simply swipe the remover on a surface, following the arrows on the pad, and watch pet hair vanish. To clean, stick the Brellavi in the self-cleaning base. Over 6,100 pet parents say that the Brellavi is a life-changing cleanup tool.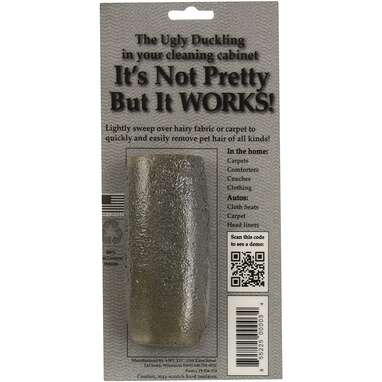 The Fur-Zoff pet hair remover isn't pretty, but it works! It's basically a lump of recycled rough material that grabs onto pet hair like nobody's business and is meant for more durable household fabrics, like couches, chairs and rugs. "This thing is incredible," one five-star reviewer wrote. "We have two short-haired dogs … From the first drag across my couch armrest, I was sold. It just wipes the fur off."