The Best Dog Beds For Cozy Nights
Snuggles for days 😍
We independently pick all the products we recommend because we love them and think you will too. If you buy a product from a link on our site, we may earn a commission.
There's just something about snowy nights and steaming mugs of hot chocolate that envelop you in the best word ever: COZINESS.
And not just coziness for yourself while you curl up next to the fireplace — but coziness for your dog, too.
If you've been looking all over to find your best pal the cuddliest, most snuggliest dog bed you could ever get, this list is the answer.
The Dodo has scoured the internet for the most cuddly dog beds around — and these are so warm and snuggly your pup might even prefer them over your bed.
The Original Calming Donut Dog Bed in Shag Fur
This ultra cozy donut dog bed will leave your pup snoozing all night — and all day — long. There's also an option to get a matching snuggly shag blanket to go with it.
Snoozer Luxury Cozy Cave Pet Bed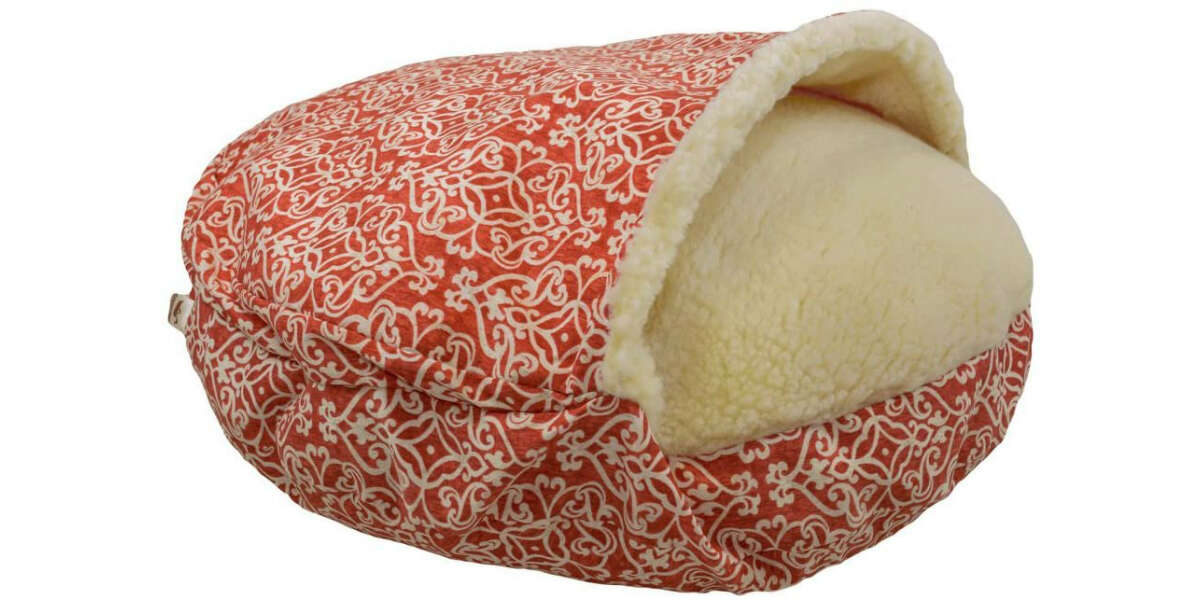 This snoozer is like a hug for your dog, and sure to keep him feeling warm and secure all night. It also comes in a ton of different colors and designs, so you'll definitely be able to find one to match your style.
Plush Ergonomic Contour Orthopedic Mattress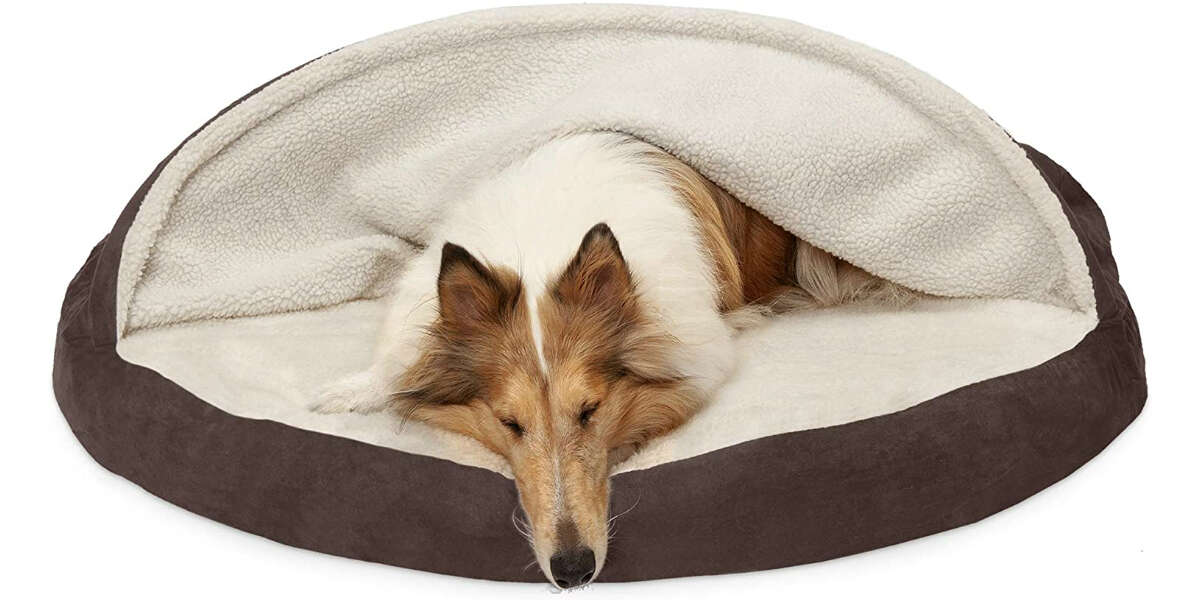 This bed comes with a blanket that can be attached to create a cozy cave, which burrowers will love. It's also easy on joints, with memory foam that provides optimal support for older pups.
Chinchilla Faux Fur Scoop Dog Bed
This scoop design makes getting in and out of bed way easier — so it's perfect for smaller or older dogs who might need that extra help every now and then. It's also impossibly comfy, so you might find your kids in it, too!
K&H Pet Products Lectro-Soft Outdoor Heated Pad
Here's a heated pad that's perfect for keeping your pup warm inside and out — whether they're in a drafty living room or even watching you work in the yard.
This oversized bolster bed will provide your dog with all the support he could ever need, while also giving him plenty of space to sprawl out and *big streeeeeetch*.
Scruffs Highland Pet Box Bed
This bed doesn't just feel cozy, it looks cozy, too! Your pup will be snuggling up next to the fire while you enjoy your nightcap.
Aspen Pet Self Warming Bed
Designed specifically for dogs who love to burrow, the deep sides will give your pup plenty of space to dig his head right in. It also uses your dog's own body heat to create a warm environment — perfect for those chilly winter nights.
Do you tend to find your dog choosing to curl up on your pillows over a blanket or traditional bed? This puff is exactly what he needs.
Taupe Shag Cuddle Cup Dog Bed
This snuggly bed is made specifically for small dog breeds — under 12 pounds — and is amazing for the ones who love to tunnel. It's basically a sleeping bag for dogs and yours will *love* it.
Cozy Cuddler Covered Dog Bed
This covered bed was made with anxious dogs in mind — giving your pup the chance to run and hide from that *mean thunder* in his own space rather than under your bed.
Animals Matter® Katie Puff® Dog Bed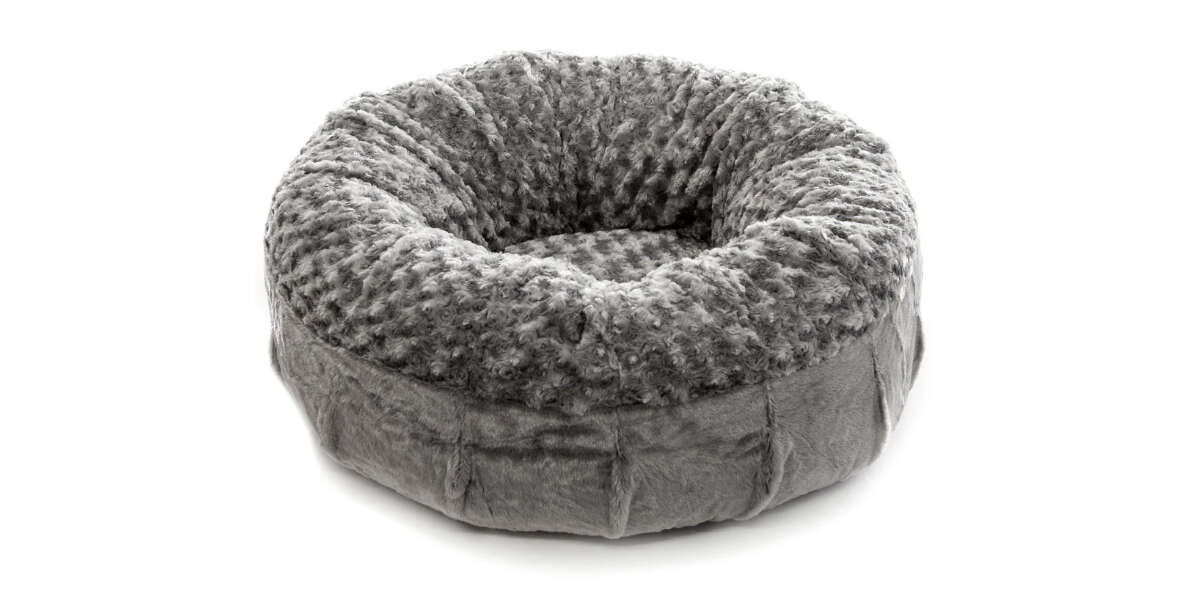 This luxurious bed is overstuffed to the max to envelop your dog in their own little world of cuddly, soft goodness. (It's also a favorite of the Dodo office dogs.)
Not only is this a cuddly shag donut bed, but it also has self-warming technology that uses your dog's own body heat to create the warmest, most snuggliest sleeping environment ever.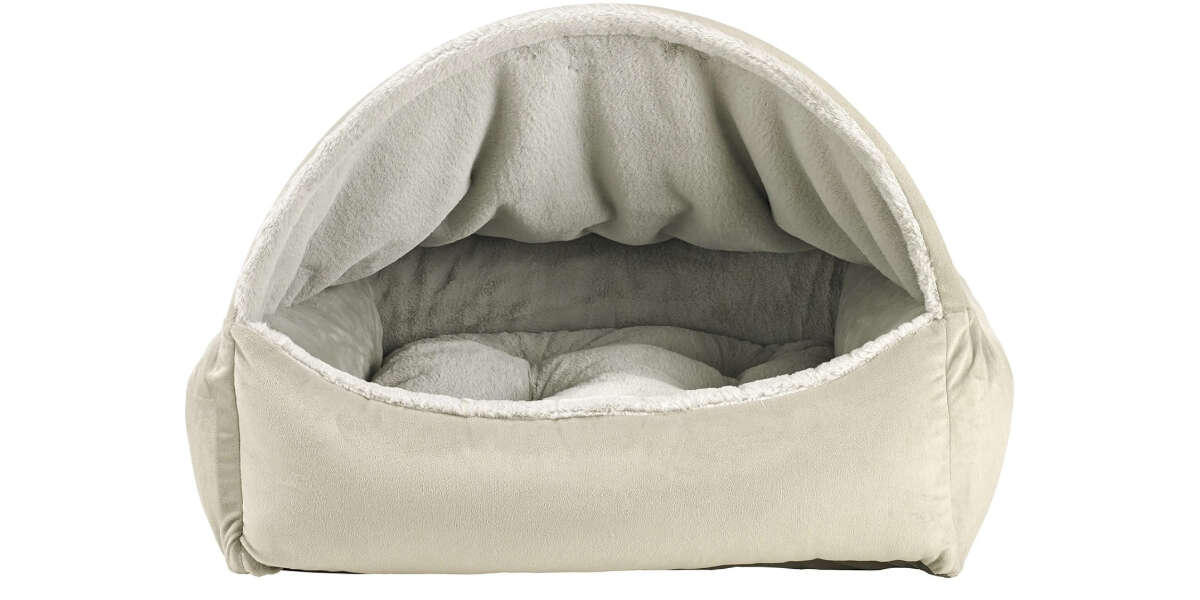 This cozy bed combines all types of beds from this list, including high bolsters, a covered top and even a scoop front for easy access. If you're looking for just a bit of everything, this is for you.