Christmas Dog Beds Are A Thing, And They're So Festive
Make the holiday even more special 🎄❄️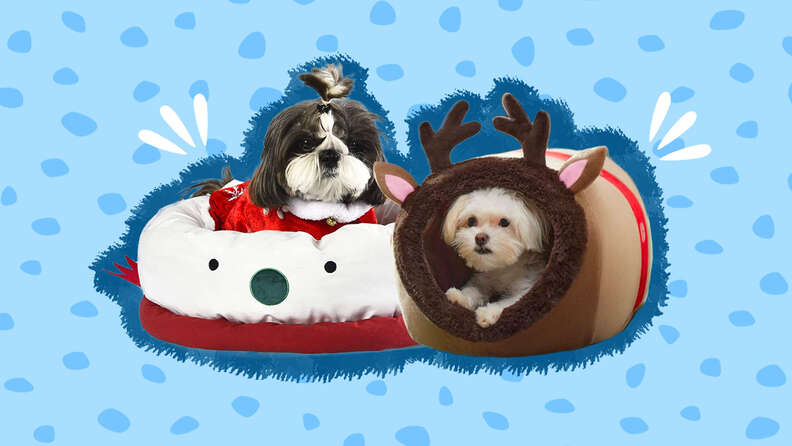 If you and your BFF are the types who start dancing around to festive music the second Halloween's over, now you can take your obsession to the next level!
A Christmas dog bed is totally real, and it's wonderful! Your pup will definitely have visions of sugarplums dancing in his head as he drifts off to sleep in one of these beds.
(Most of them are best for small dogs or even cats, though, so you'll have to find another present for your giant pittie.)
The 7 best Christmas dog bed options you can buy
This is the perfect bed to make your pup feel holly and jolly. It may look like Frosty, but this bed will keep your dog nice and warm, and the soft walls will support his head and neck while he snoozes.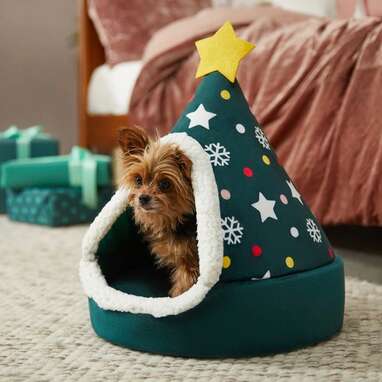 This comfy cave bed is great for pets who love curling up in a more private space. The cushion makes it soft and supportive on the inside, and on the outside it looks just like a Christmas tree.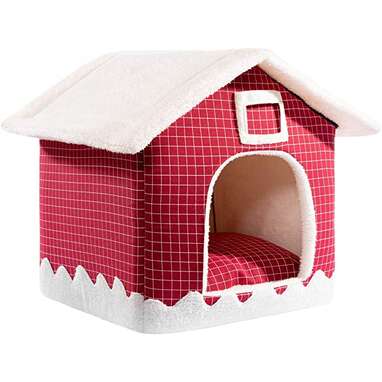 The snow on the outside looks chilly, but this bed is super cozy for cats or small pups. You could also make your BFF a name card and put it in the slot above the door so everyone knows this cute winter home is all his.
Your pup may be stealing Santa's style, but he's still a regular on the nice list. (And when he's feeling a little naughty, he can enjoy some alone time in this comfy cave.)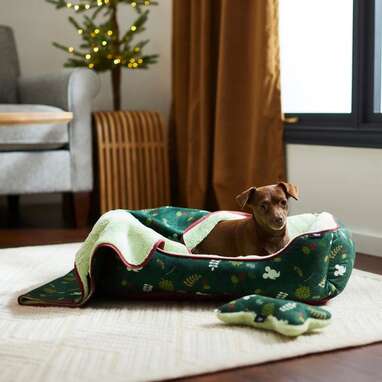 This plush bed is great for warm snuggles on those cold winter nights. It also comes with a blanket and a bone-shaped pillow to ensure your Disney-loving pup is tucked in tight.
This has to be one of the cutest Christmas dog beds out there. The antlers and ears make the outside look just like a reindeer, while the cushion inside provides comfort and support while your pup's snoozing.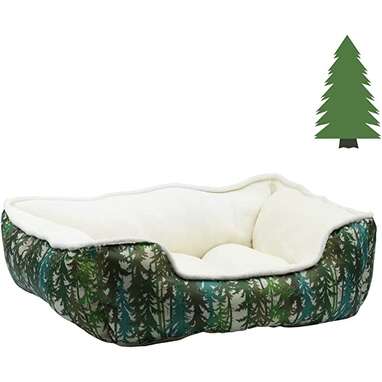 It's super soft thanks to the microfleece interior. And those 8-inch-high bolsters will help your pup feel relaxed and supported at the same time.
These Christmas dog beds are so festive and fun that they'll add a little holiday spirit to any room.
We independently pick all the products we recommend because we love them and think you will too. If you buy a product from a link on our site, we may earn a commission.