The Splurgiest Gifts You Can Buy Your Cat For Under $20
She deserves ALL the presents 😻🎁
We independently pick all the products we recommend because we love them and think you will too. If you buy a product from a link on our site, we may earn a commission.
2020 has definitely had some ups and downs, but one thing has remained a constant through it all: your cat.
Since your cat has brought you so much joy and stability during these weird times, it's only right that she gets some of that love back in the form of something she *might* actually like: PRESENTS!
Of course since some wallets might be a little bit tighter this year, The Dodo put together a list of some of the most budget-friendly items you can get.
They might be light on the $$ — but they're heavy on the fun.
Toys
Cats love toys of all kinds. Here are some of the most wallet-friendly.
Collapsible 3-Way Tunnel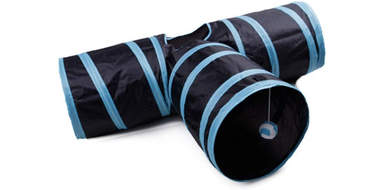 Amazon
Get three times the fun with this cat tunnel. It even comes with a built-in batting ball.
OurPets Play-N-Squeak Backyard Interactive Cat Toy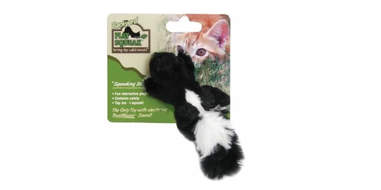 Amazon
With real interactive sounds, this toy will entice your cat to play — and attack — for hours.
SmartyKat Bird Toy
Amazon
No more watching birds from the window perch. Now your cat can happily hunt birds without actually hurting any birds.
MIBOTE 28 Pcs Cat Toys Kitten Toys Assorted
Amazon
You'll really get a bang for your buck with this huge assortment of your cat's favorite things — from mice to tunnels to feather toys and more.
Indoor Cat Interactive Swimming Fish Toy
Amazon
All you'll need is a bucket and some water to get this toy going — and your cat will be splashing for hours.
Purrfect Feline Titan's Tower
Amazon
Your cat will be dazzled all day. And it comes in a bunch of colors!
Hapy Shop Catnip Toys 5 Pack
Amazon
Now your cat won't have to dream about catching real fish — these realistic ones work perfectly.
SmartyKat Catnip Cat Toys
Amazon
Nothing like a value pack of catnip-infused critters (so you don't have to worry when half of them end up under the couch).
Cat Weed Catnip
Amazon
Get your cat their very own supply of that good sh*t.
FELINE GREENIES Natural Dental Care Cat Treats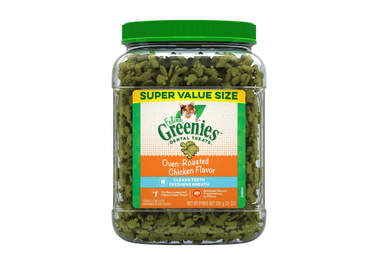 Amazon
Your cat will have the best — and healthiest — teeth on the window perch.
Greenies Feline SMARTBITES Hairball Control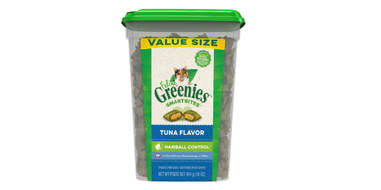 Amazon
Fight hairballs while also giving your cat a yummy treat — and lots of them.
Bedtime & Grooming
Make your cat's nighttime routine even more enjoyable — before the 3 a.m. mad run around the house, of course.
Shark Bed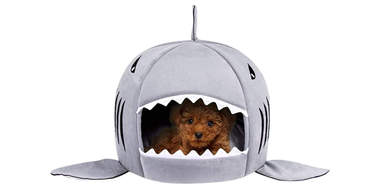 Amazon
Need you see more? It's a shark bed.
Bedsure Small Dog Bed & Cat Bed
Amazon
It's so cozy your cat will love curling up in it — and your decor will thank you.
Tempcore Cat Bed for Indoor Cats
Amazon
It's classic and made to be your cat's favorite place to snuggle up.
Cat Window Perch
Amazon
It might not be a cuddly bed, but your cat probably spends even more time looking out the window than sleeping.
Relaxivet Pheromone Calming Spray for Cats
Amazon
This spray is perfect for helping reduce any stress your cat might experience, whether it's from fireworks, separation anxiety or even just being a cat.
IMISNO Cat Self Groomer with Catnip Pouch
Amazon
Not only can you use this to groom your cat, but you can put it up for your cat to scratch and groom herself!
Scratching
There's nothing like scratching when it comes to cats! Here's how to appeal to this hobby on a budget.
Coching Cat Scratcher Cardboard Scratch Pad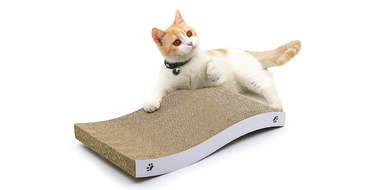 Amazon
Save your furniture with this uniquely designed scratching pad.
PAWZ Road Cat Scratching Post and Pad
Amazon
Here your cat will get a scratching post and pad and even a ball to play with!