These Catnip 'Weed' Toys Will Totally Mellow Your Cat
Totally legal 🌿
We independently pick all the products we recommend because we love them and think you will too. If you buy a product from a link on our site, we may earn a commission.
Catnip is basically weed for cats.
Not only does catnip look just like marijuana, but it also affects your cat the same way pot does humans.
If you want to spoil your cat with some catnip, while also having a little fun with the weed connection, it turns out there's a whole market of catnip joints, bongs and buds that do just that.
(Totally legal, promise.)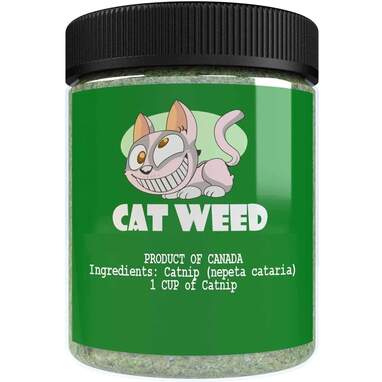 It doesn't get more on the nose than this.
They definitely look like real joints, but don't try to light one of these! They're filled with catnip (and not made for human consumption). Just break it in half and sprinkle the catnip for your BFF.
Double the fun!
If crumbling the buds yourself is too much work, this organic catnip comes pre-ground.
This one's refillable, so the party never stops.
It actually looks like the real thing!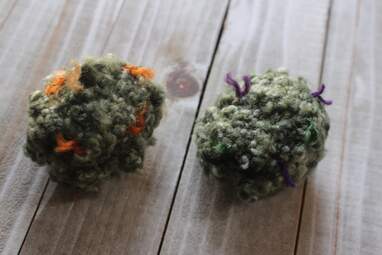 How hilarious would it be to watch your cat bat this around the living room?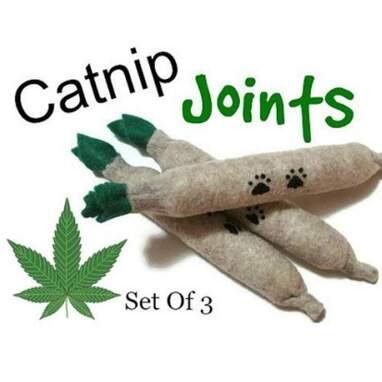 You can choose to have these filled with silvervine or other herbs, if you aren't a catnip fan.
This chew toy looks like weed, but it's stuffed with catnip.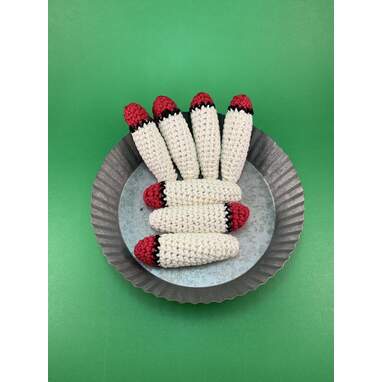 This toy is hand-crocheted and so adorable.
Did this make you do a double take? These are CATNIP buds, promise!
These treats make the perfect munchies, since they have catnip centers.
You can add a bowl too, if you want! And the catnip is optional.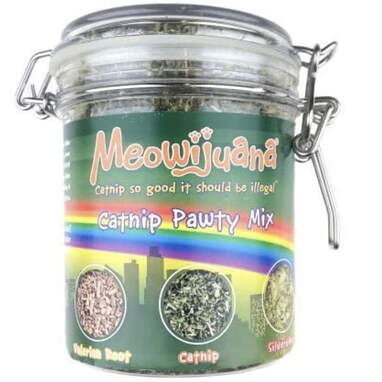 It's got seven different herbs, including catnip AND silvervine!