The Best Cat Grasses On Amazon
Cats and grass are a match made in heaven.
We independently pick all the products we recommend because we love them and think you will too. If you buy a product from a link on our site, we may earn a commission.
Though they are natural-born hunters, our cats also have an affinity for eating grass — and, truth be told, we don't actually know why that is. However, experts believe grass helps with digesting things like hairballs, bones, feathers and other strange things cats sometimes eat.
Cats will eat any kind of grass they can sink their teeth into, but cat grass, which is a mix of grasses like oat, barley and/or wheatgrass, is a safe, healthy alternative that will satisfy your cat's urge to munch while also giving her nutrients and fiber.
If you're looking to grow a pot of cat grass for your BFF, here are the best cat grasses on Amazon.
The cat grass kit from SmartyKat comes with a container, seeds and soil as well as easy-to-follow instructions for growing. These seeds are certified organic, and with just a bit of water, they'll begin sprouting in days. Over 4,000 pet parents say the SmartyKat cat grass is easy to grow and their cats love it.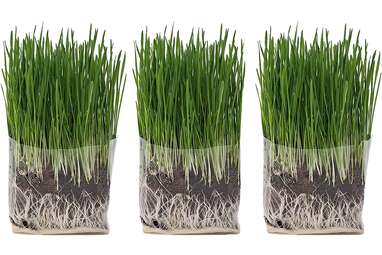 You get three grow bags in each package of The Cat Ladies bag kits containing organic seeds for wheat grass, oat, barley and rye. To grow, just place the soil disc into a bag, add water and sprinkle seeds, and you'll see sprouts within days. "I planted the cat grass in my own little planters, and I'll have enough seeds to last for a long while when I need to replace the grass," one pet parent wrote. You can also grab a Cat Ladies kit that comes with an adorable cat face mug for $19.95 on Amazon.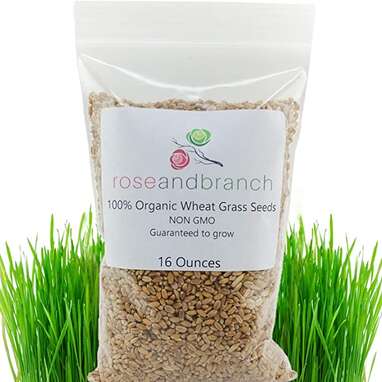 These non-GMO wheatgrass seeds from Rose and Branch are easy to grow and can be planted in your favorite planter and soil. You'll start seeing sprouts within four to seven days, and because this wheatgrass is organic, it's great for both your cat and you — throw it into your smoothies and green juices for a boost of nutrition!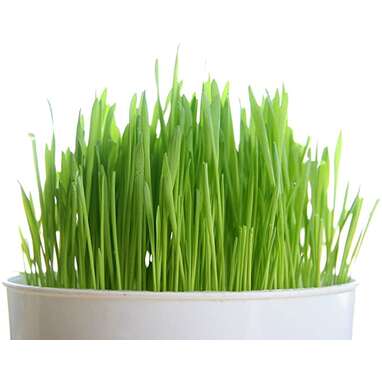 Over 3,400 pet parents love growing Todd's Seeds wheatgrass for their cats. "Let me [preface] this by saying I do not have a green thumb," one pet parent wrote. "This product was the easiest thing to grow. Drop in a planting pot just above the soil, water and wait a week or so to see sprouts. And my cat goes nuts for it. My cat will literally cry over the planting pot when he has eaten all of it. I have tried to teach the cat how easy it is to grow so he can do it himself, but that is not working."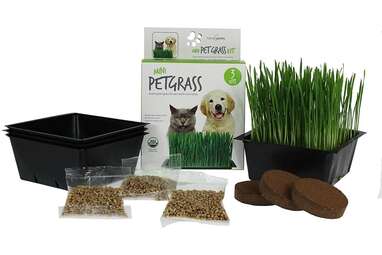 Grow three separate plants using the cat grass growing kit from Handy Pantry. This cat grass on Amazon is an organic sweet wheatgrass that's safe and healthy for cats, dogs, rabbits and even humans. Handy Pantry promises you'll see sprouts within five days after planting using the brand's soil disc and seeds.
"I have been using this brand of oat grass for several years for my babies," one five-star reviewer wrote about the Petlinks Nibble-Licious cat grass. "It always lasts a few weeks, but before it dies out, I start another pot so my babies always have their greens."