The Best Stocking Stuffers To Spoil Your Cat
Stuff your cat will *actually* like 🎁
Amazon / Etsy
Amazon / Etsy
One of the highlights of the holidays is seeing a bunch of cute little stockings strung up on the mantel, packed with tiny goodies.
So why not make your cat's Christmas a bit more merry and bright with a stocking of her own to enjoy — or at least passive aggressively knock to the ground?
It might seem daunting to find the perfect presents for your pet with so many options out there. But if you're stumped on stocking stuffers for cats, we've got you covered.
The best stocking stuffers for cats
This see-through stocking comes with some tried-and-true toys. There's nothing like a stocking that stuffs itself.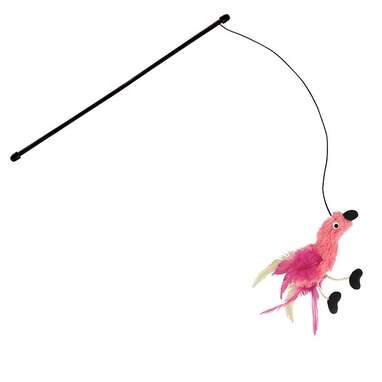 With just a flick of your wrist, your cat will be airborne trying to hunt this cute feather toy. It's earned our official Paw of Approval because our own cats were so obsessed.
These tasty cat treats aren't just packed with flavor. They earned our Paw of Approval because their crunchy texture is designed to remove plaque and tartar from your cat's teeth. Way easier than trying to wrestle a toothbrush into his mouth, right?
This banana toy from Yeowww! is so addicting (and fun for cats to kick around) that it earned our Paw of Approval.
The same company that makes the well-known banana catnip toy also makes candy cane catnip toys, in case you want to make playtime festive.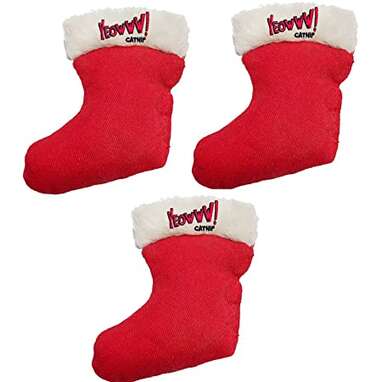 Yeowww! also has catnip toys that are shaped like a Christmas stocking if you want to get meta with your cat's stocking stuffers.
This interactive toy's perfect for those days when you're going to be out of the house but don't want your cat to get bored. It beams out laser patterns that move automatically for your cat to chase, but it also has a manual mode in case you want to join in on the fun.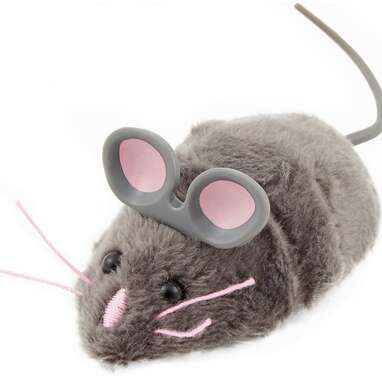 This toy's ears and movements are so lifelike it's easy to forget it's not an actual mouse! The realistic robot can also flip itself over if it winds up on its back.
Your cat is sure to be batting at this bird all day. From the feathers to the design, it looks so real, doesn't it?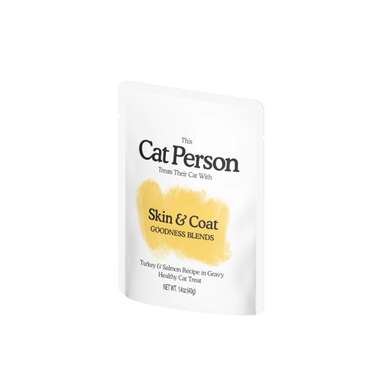 We gave these wet cat treats our official Paw of Approval because they tasted great and made our cats' coats super silky.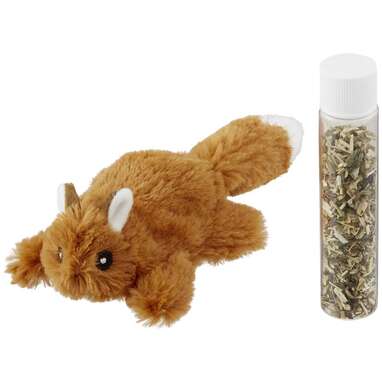 If your cat's bored of the typical mouse toy, shake things up at playtime with this cute woodland friend. It's even got some catnip squirreled away to keep your cat super interested.
Here's to celebrating a great Christmas with your cat!
We independently pick all the products we recommend because we love them and think you will too. If you buy a product from a link on our site, we may earn a commission.