We independently pick all the products we recommend because we love them and think you will too. If you buy a product from a link on our site, we may earn a commission.
There's nothing better than a nice cat nap at the end of a long day. Or the beginning of the day. Or the middle of the day. Especially after a hectic holiday.
So when your cat curls up for nap time, you want her to be as comfy as possible, right?
Well, The Dodo scoured the internet for the coziest, poofiest cat beds out there, so you can give your cat the gift that keeps on giving this holiday.
And they're so soft that you'll want to snuggle up in them, too!
A super soft rainbow bed
This colorful bed is as fun as your cat's personality. The faux fur makes it so comfy that your cat will fall asleep in no time.
A cat cave that's super versatile
This isn't your typical cat cave. While it can be used to snuggle your kitty up like a burrito, you can also stand it upright for a cup shape, lay it flat like a lounge or pop it up like a pod. So many ways to nap!
A snuggly plush bolster bed
Your cat will love sinking into this fluffy bed. And the faux shearling fabric takes coziness to the next level. There's also a "jumbo" size, and few different colors to choose from.
A shark cave for a fearless cat
Sure, it's intimidating on the outside, but it's oh-so-cozy on the inside. Your cat will definitely get some peaceful sleep in this cave, because who's going to approach this shark to disturb her?!
A warming bed with a quilt cover
Your cat will love hopping in this bed for his nap time. Plus, it's got a quilt cover on top for extra warmth and privacy.
A deep dish bed for deep sleep
This bed has some high walls that will make your cat feel totally safe and secure as he drifts off to sleep.
A tent with a poofy pillow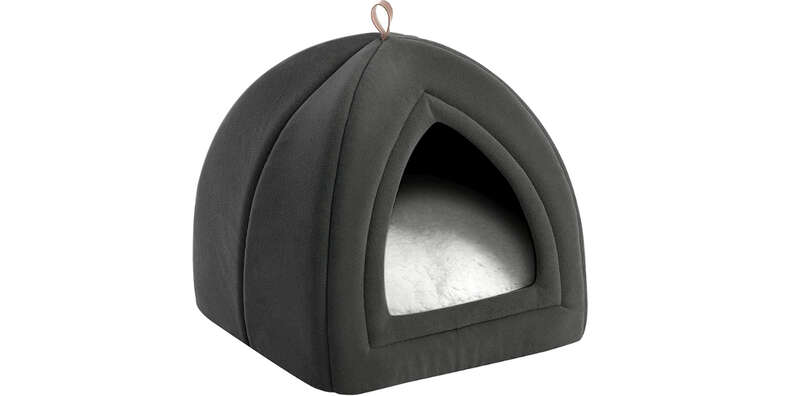 This tented bed comes with a plush pillow for your cat to sleep on. Plus, it comes in two sizes and different colors.
A fuzzy tent on a budget
This is a budget-friendly version of the style above. But it's got some great reviews so you don't have to worry about sacrificing cost for quality!
The coziest cave around
This cave is soooo snug and has a faux shearling interior for extra warmth. And it comes in a ton of colors and patterns, so there's something for everyone! Definitely worth the splurge.
A faux-fur bed that feels safe and warm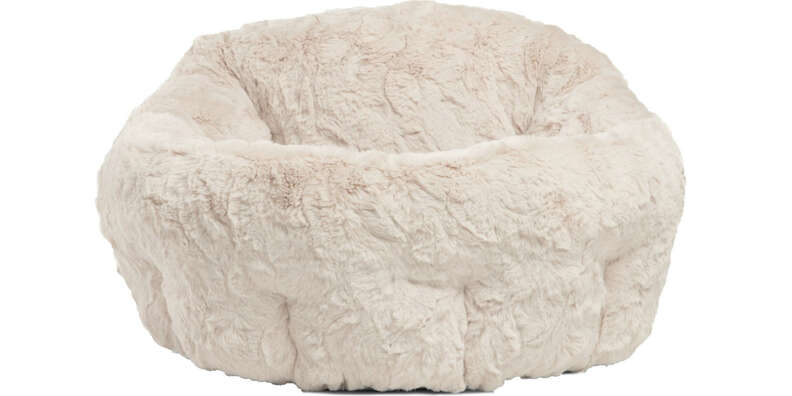 The combination of plush padding and faux fur will put your cat right to sleep.