Here's Why People With Pets Should Also Have Air Purifiers
Say goodbye to allergies and weird smells 👋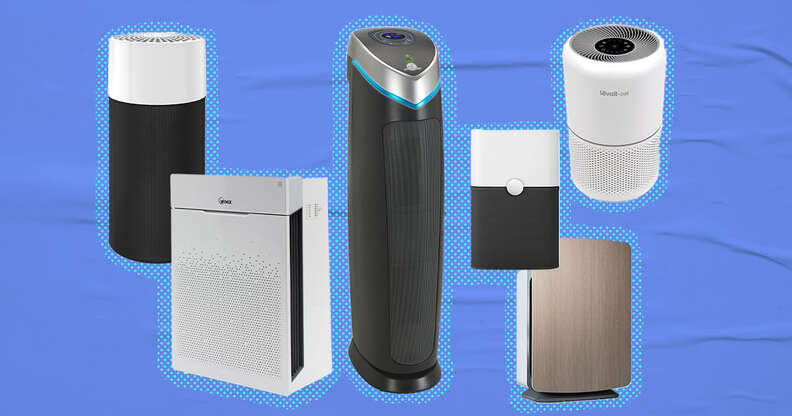 We independently pick all the products we recommend because we love them and think you will too. If you buy a product from a link on our site, we may earn a commission.
Whether you have allergies or just don't like the feeling of a stray dog hair floating up your nose, it's probably worth getting an air purifier if you're living with a pet.
The Dodo spoke with Dr. Antonio DeMarco, a veterinarian and president of medical operations at GoodVets in Kansas City, Missouri, who explained why you might want to invest in an air purifier.
"[Air purifiers] decrease the amount of dander that can cause allergies," Dr. DeMarco told The Dodo.
Air purifiers can be pretty good at removing dander particles — which are old skin cells your pet sheds — in your home, provided you're investing in a high-quality filter.
HEPA filters, for example, are pretty great for dander.
A HEPA filter is a filter that meets specific high-efficiency standards. For a filter to be considered a HEPA filter, it has to be able to capture 99.97 percent of particles that are .3 microns — aka bacteria-level small.
"I would recommend going with a top-brand air filter," Dr. DeMarco said. "Most filters will say [they're] made for allergies [or] pets. [They're] usually more costly, but tend to work better."
Making a one-time splurge in order to breathe easier seems like a pretty sweet deal.
Plus, air purifiers can help manage your pet's signature smell.
That way, you never have to worry about being that person with a stinky home.
The Dodo rounded up some of the best air purifiers for pet parents. (Bonus: They'll actually look good in your home, too.)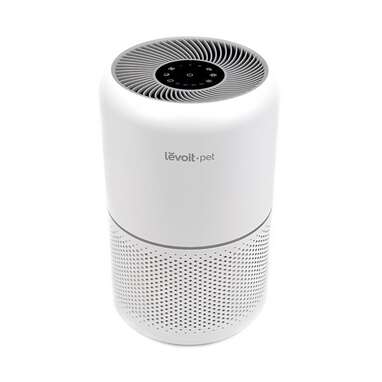 It's small and cute enough that it won't look bulky or super out of place. It also has three filtration stages, so it's pretty effective at what it needs to do.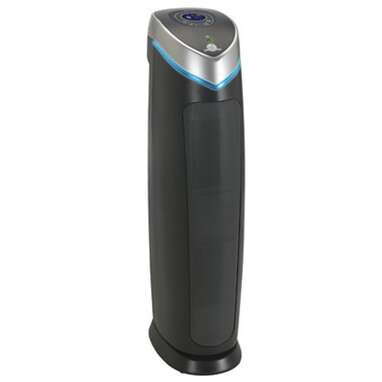 This is a good one for dander. Plus, the sleek design is perfection. It's also treated with an antimicrobial agent to keep mold, bacteria and that tell-tale pet smell in check.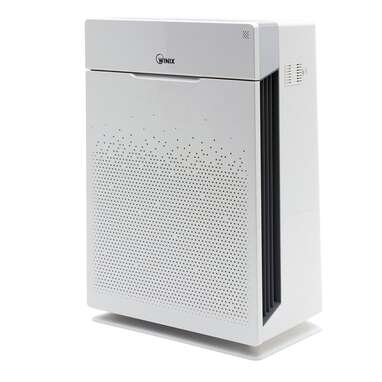 This one has five stages of purification to stay on top of all sorts of pet particles. It's got a pet pre-filter for hair and dander, a washable pre-filter for bigger particles and a carbon filter to keep odors in check. So, you should be able to handle whatever your pet throws at you (and your sensitive sinuses).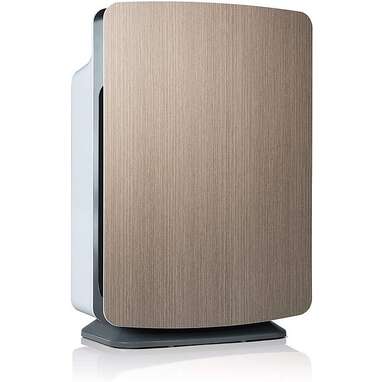 This one's definitely a splurge, but it's great for large rooms and can capture 99.7 percent of particles in the air. It also comes in a bunch of designs that'll fit right in with the rest of your decor.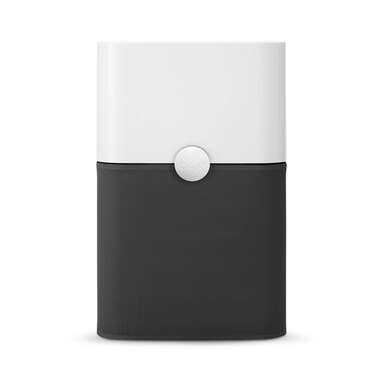 The color block design is fun and functional, since the bottom half is actually a machine-washable pre-filter. And when you want to replace it, you can buy other fun colors like grey, pink, blue, yellow and white.
Here's a smaller version if you want a few purifiers in this sleek style sprinkled throughout your home.
It's got a bunch of filters, including one for pet hair, two for odors and a HEPA filter for those teeny-tiny particles. And it's portable, so you can put it pretty much anywhere.