The Best Amazon Prime Day Cat Food Deals Of 2022
Full stomach for your cat, full wallet for you 😸
It can be a real lifesaver when cat food is on sale, since the cost of feeding your cat can definitely add up over time.
Luckily, there are some great cat food deals going on during Amazon Prime Day this year, including some serious savings on top vet-recommended brands. And even if your cat's a picky eater, you can definitely find deals on food she'll love.
Here are some of the best cat food deals from Prime Day 2022.
Made in the U.S., this high-quality dry food is formulated to support the digestive and immune health of adult cats and help them build and retain lean muscles.
Real chicken is the number one ingredient in this nutritious dry cat food that's ideal for cats with sensitive stomachs.
If your indoor cat is prone to hairballs and dry coughs, this lower-fat chicken recipe is a great option that will also help her maintain a healthy weight.
Liven up your cat's usual kibble with this variety pack of wet cat food toppers. It includes both a turkey recipe and a chicken and beef option, both in gravy sauce.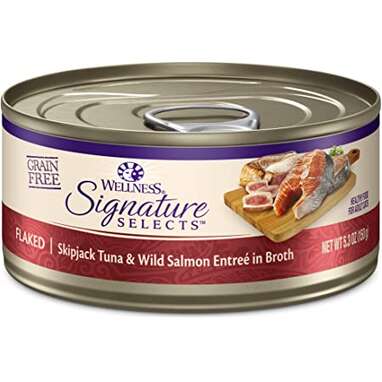 Give your cat a boost in hydration and make her coat shine with this wet cat food that's chock full of protein, thanks to ingredients like tuna and salmon.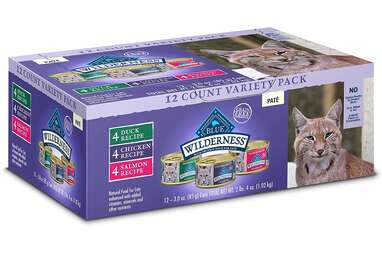 Not sure if your cat is a bigger fan of chicken, salmon or duck paté? With this variety pack, your kitty can enjoy all three flavors. Plus, this food avoids any poultry by-products, corn, wheat or soy, so you can feel great about feeding it to your pet.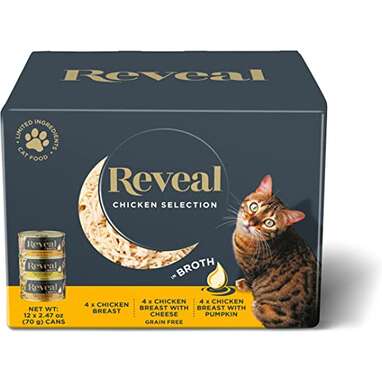 This grain-free wet variety pack is perfect for the chicken-obsessed and/or allergy-prone cats out there. Its three chicken-themed flavors feature a limited number of high-quality and natural ingredients.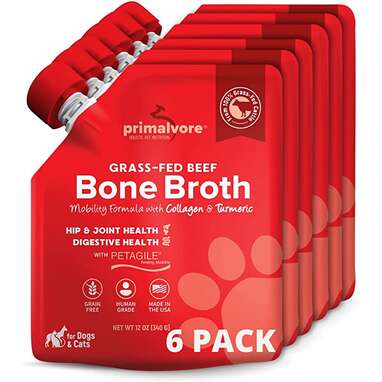 Whether you use it to top your pet's dry food or as a hydrating snack, this bone broth for pets is made with human-grade, organic bones and comes in multiple flavors, including beef, chicken and duck.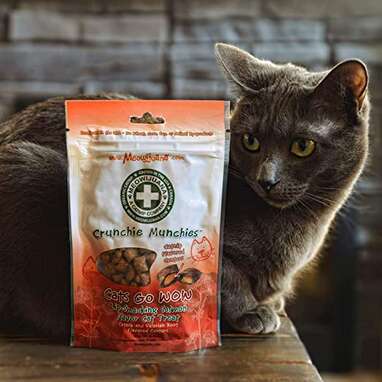 Your cat is bound to bliss out with these crunchy treats that are filled with a mix of calming catnip and valerian root.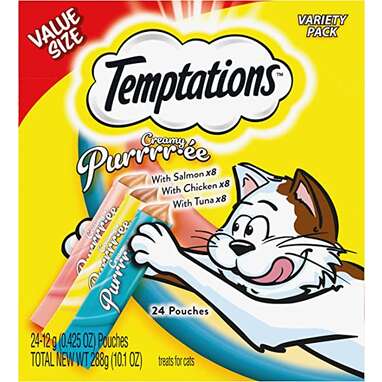 For a quick snack that you can feed your cat by hand (or squeeze into her bowl), you can't beat the convenience of these lickable tube treats that come in chicken, salmon and tuna flavors.
We independently pick all the products we recommend because we love them and think you will too. If you buy a product from a link on our site, we may earn a commission.