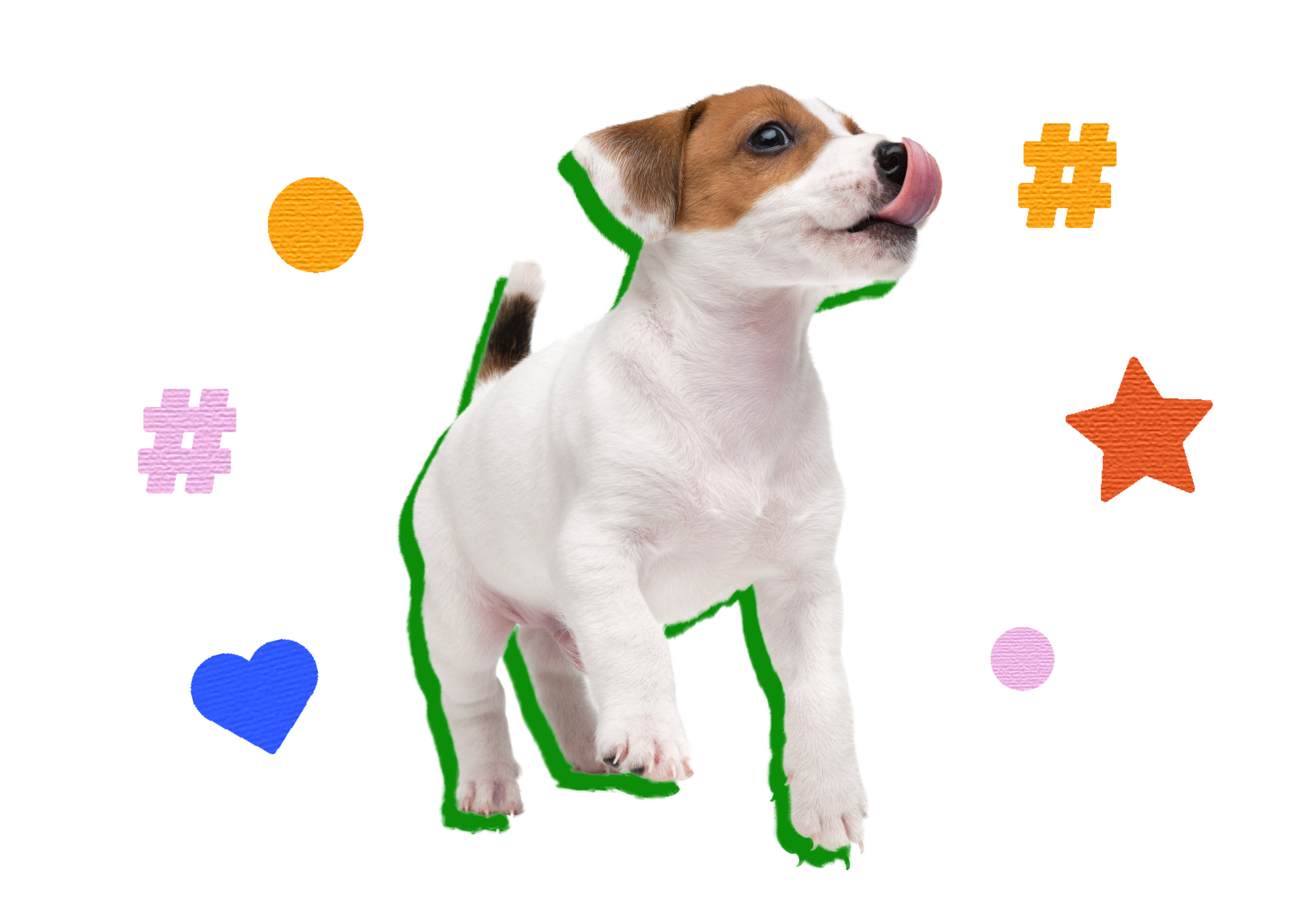 At The Dodo, our pets are family.
That means we're pros at finding products that make them happy. Here are some of the products that our cats and dogs love just as much as we do — we hope your pets love them too!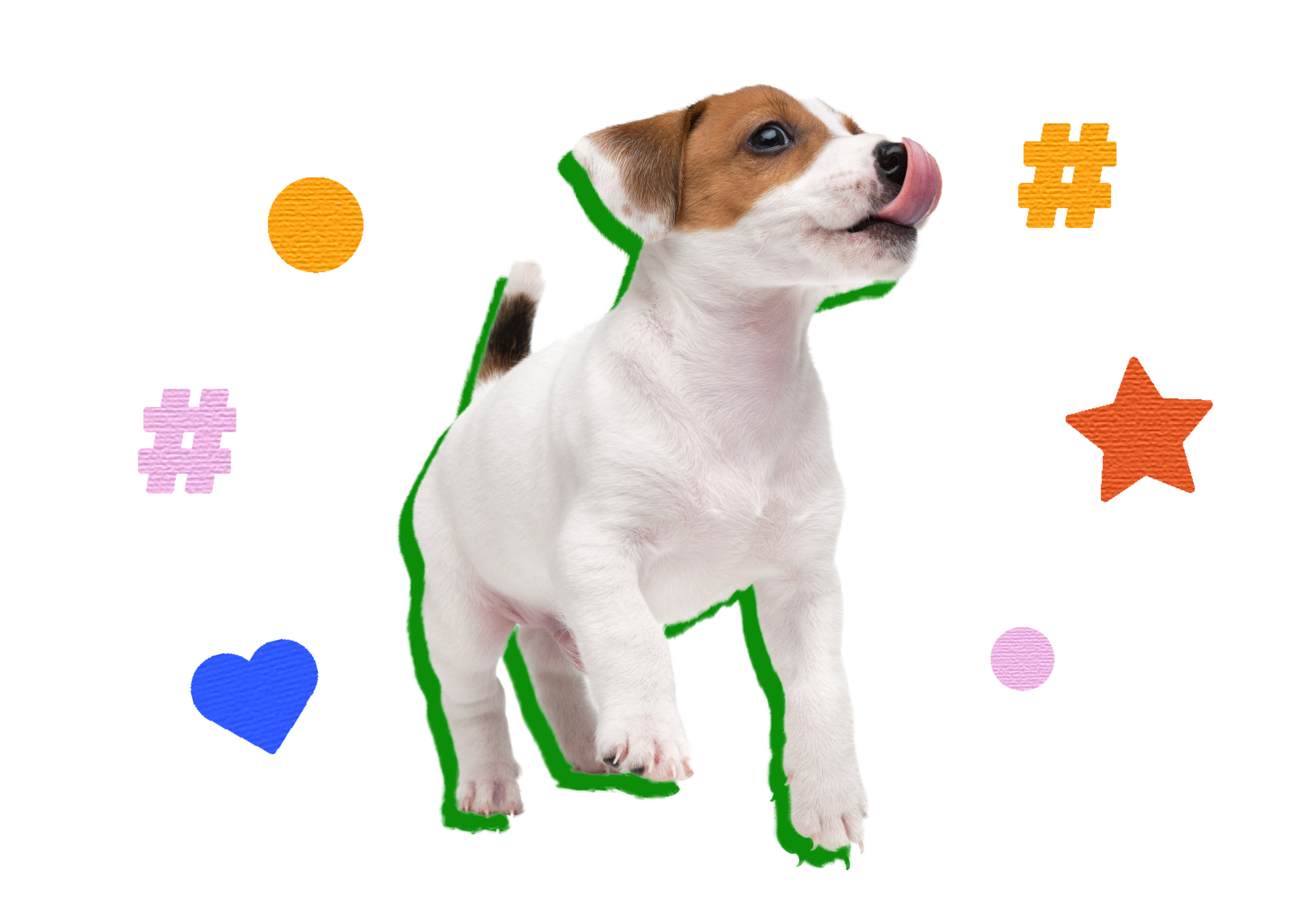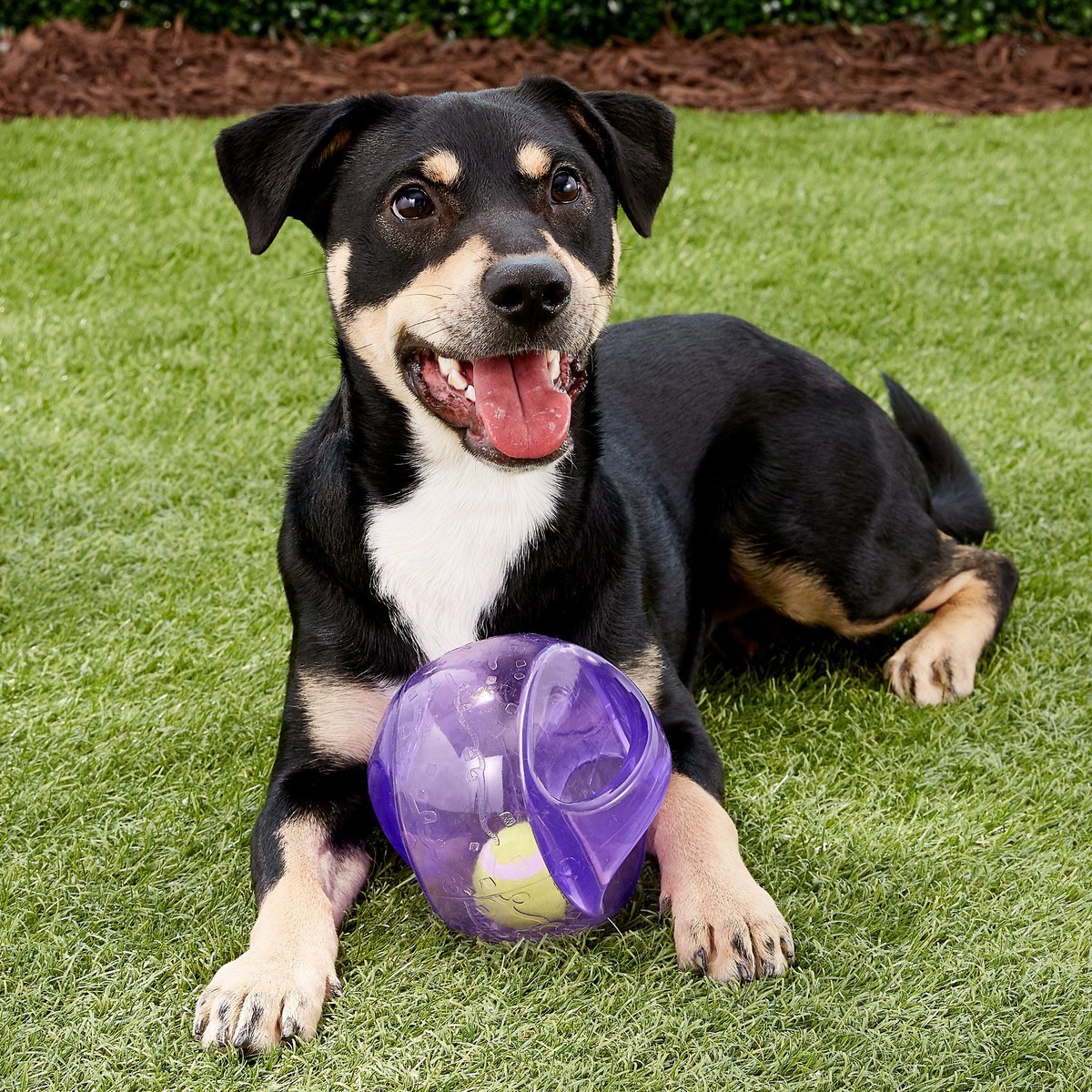 "The tennis ball inside makes a rumbling sound my dog loves, and the rubber ball makes a squeaking noise when he bites down on it, which also keeps him super interested. He also likes that there's a handle so he can pick it up and move it to another location. Since the balls made of rubber, it doesn't make any harsh noises when it hits the floor, and since it's pretty large, it doesn't get stuck under any of our furniture. "
Two-in-one ball toy for twice the fun
KONG Jumbler Ball
"Darcy used to refuse to walk in the snow and slush — she's low to the ground and would get wet and cold fast. With the slush suit she'll spend hours running in the snow in the park. It offers full body protection and keeps her dry and comfortable. It's the only thing that has stood up to those bad New York winters."
The perfect winter onesie
Canada Pooch Slush Suit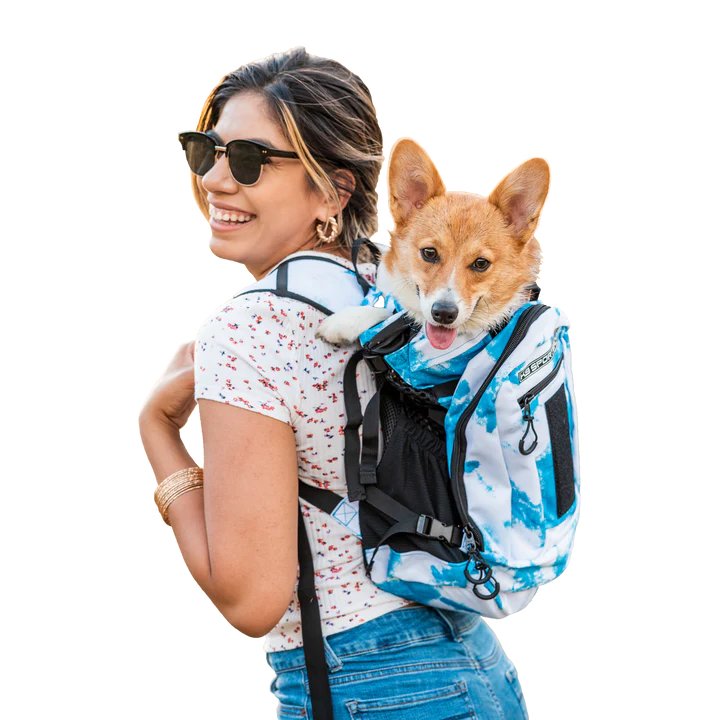 "It makes it so easy to take Lucy on adventures where a normal side bag wouldn't work. It's a real attention grabber and she seems to really enjoy being in there!"
The most convenient dog carrier
K9 Sport Sack Plus 2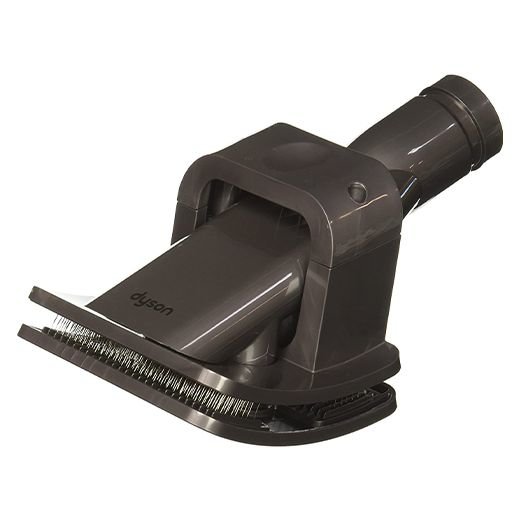 "If you have a Dyson vacuum, this grooming tool is a handy product for dog with lots of hair who shed frequently. It attaches easily, and after combing his hair, simply release a button and watch his loose hair get sucked away into the vacuum. Very satisfying!"
Mess-free grooming for medium and long-haired dogs
Dyson Groom Tool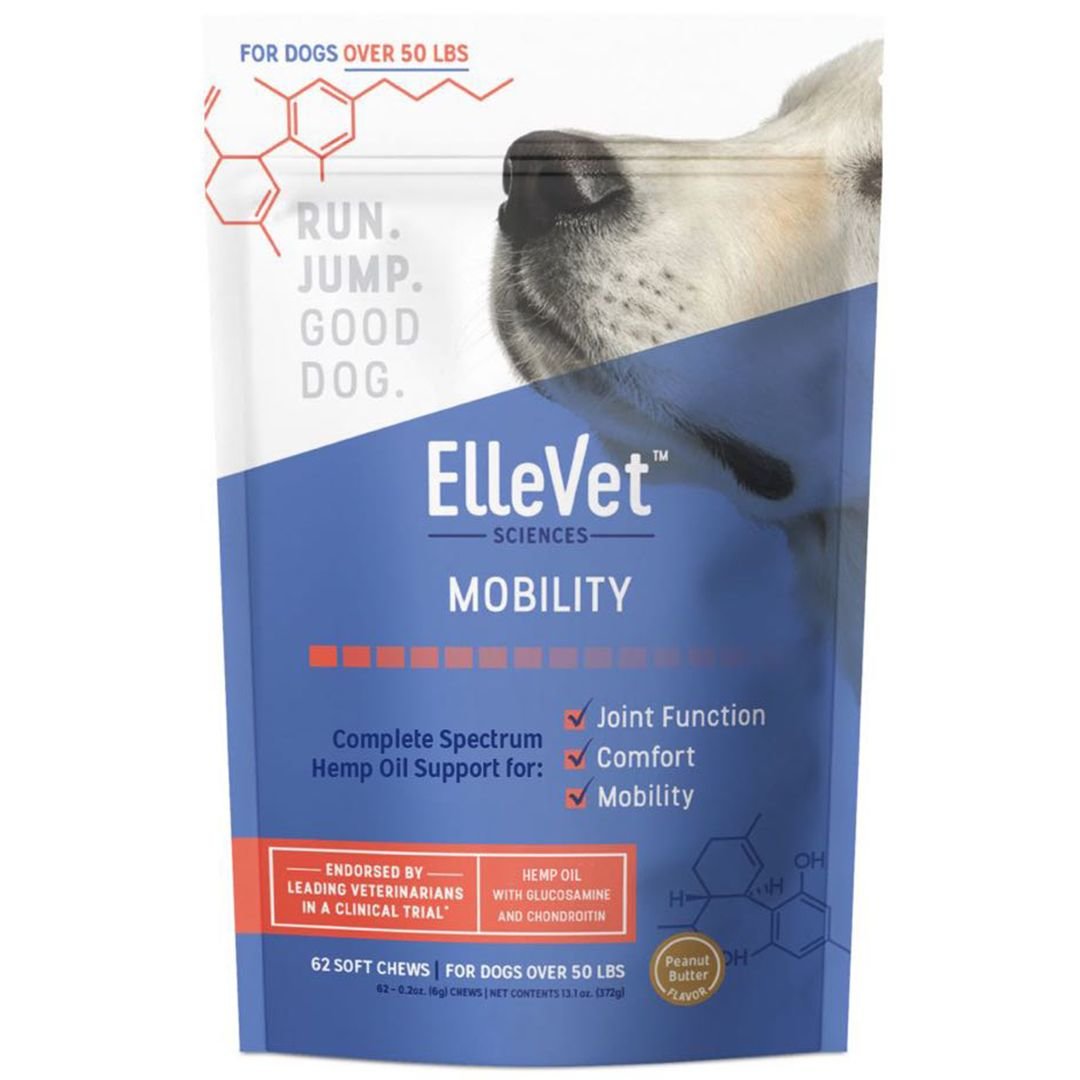 "I've been giving my senior dogs these CBD chews for years, since one of them had a knee surgery and needed mobility support. They worked so well for him, I put both my pups on them long term. I'm convinced Ellevet has given them more years of hiking and playing ball! I also give them to my younger special needs dog, who has mobility issues. They've helped restore his comfort and range of motion."
Proprietary complete-spectrum hemp support
Elle Vet Hemp Chews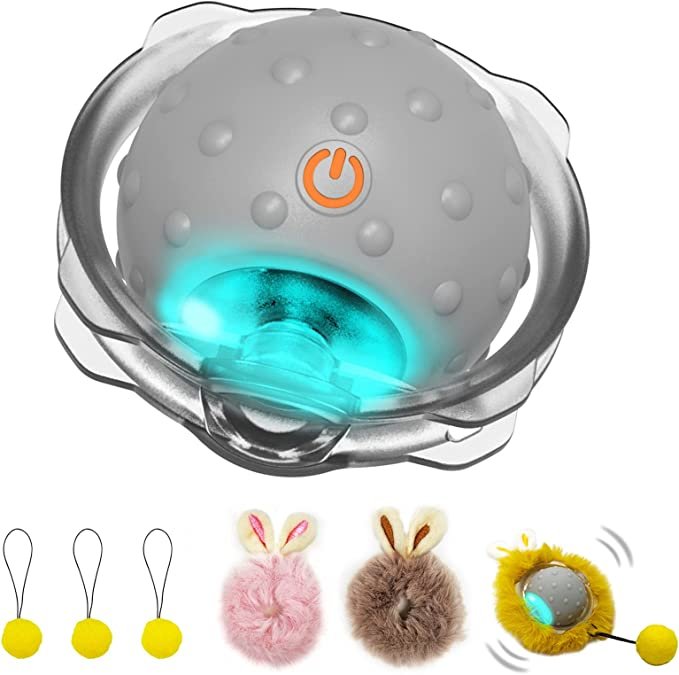 "It's designed for cats, but I found that our dog equally loves to play with this toy! It's an automatic toy that drives around your house or apartment and keeps them entertained for a long period. It doesn't get stuck in between furniture that often but when it does it's super easy to find because it makes a chirping sound and lights up. It's perfect for parents that WFH and need to keep their pets distracted. "
Motion activated interactive ball for indoor pets
AUKL Interactive Toy Ball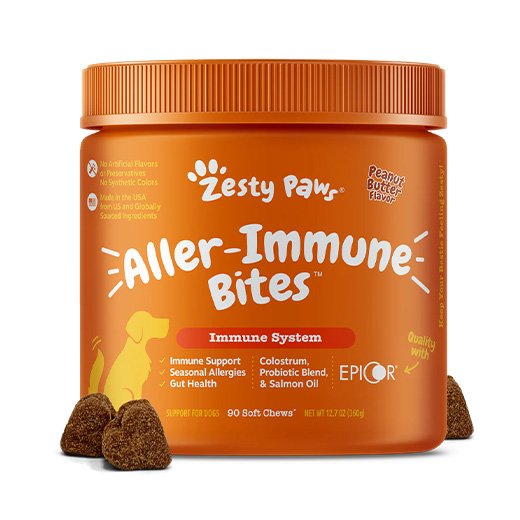 "The more consistently I use the product, the less itchy it seems my pet is. Especially during allergy season, Nico's itching increases substantially, but Zesty Paws definitely helps his allergies subside."
Anti-itch treats in 3 delicious
flavors
Zesty Paws Aller-Immune Bites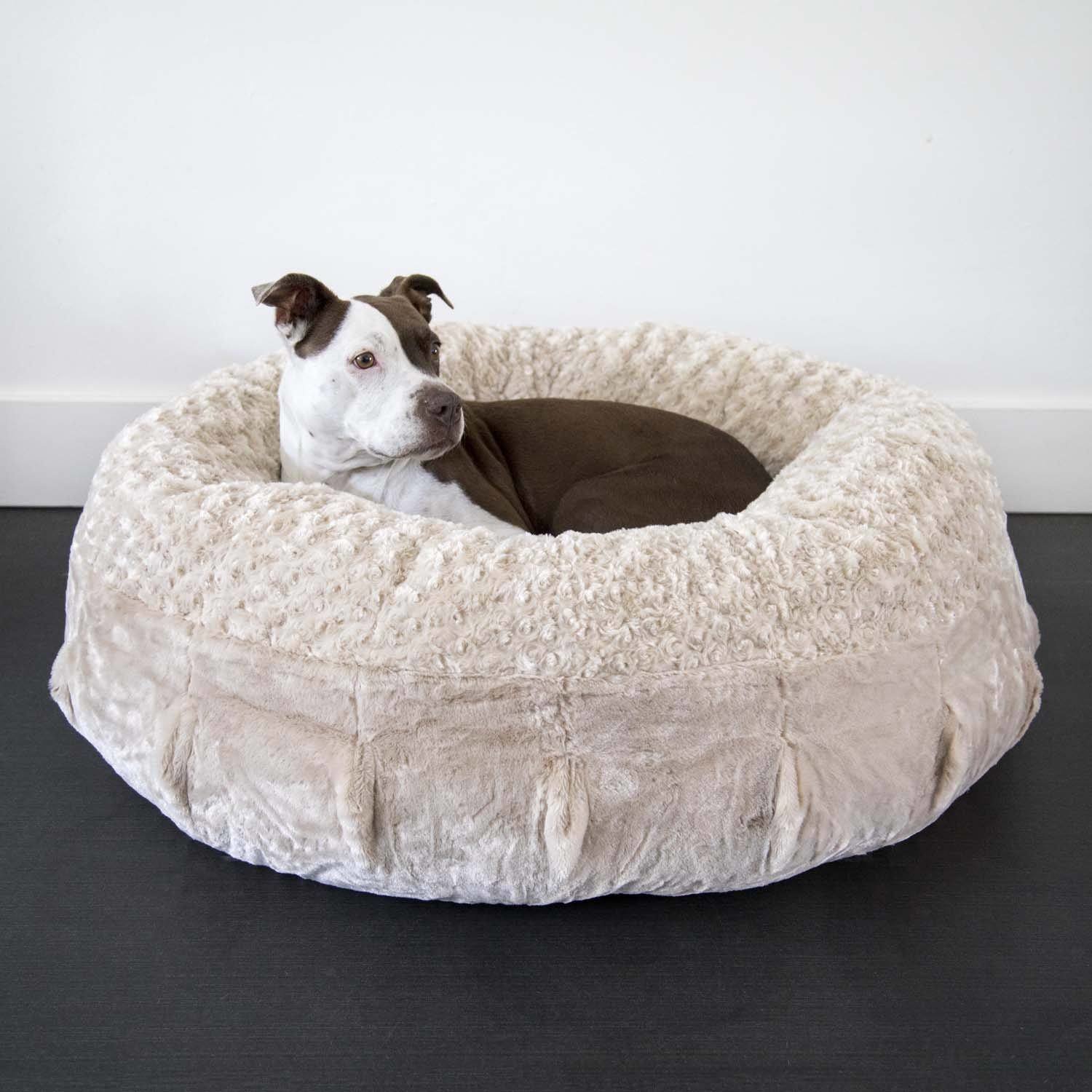 "This is the plushest, coziest bed of all time and I wish there was one for people. We have many dogs beds lying around the house and this is the one every single foster chooses to curl up in. It's a splurge, but it's gorgeous and still looks good years later. "
Offers your pet ultimate softness
and luxury
Animals Matter Katie Puff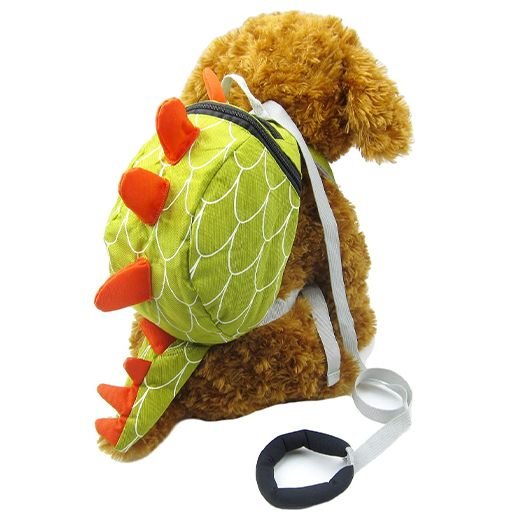 "This is my favorite catch-all bag when walking my dog. I love that it has enough space to fit her water bottle and collapsable bowl, treats, toys, and doggy bags. It also doubles as a harness with a leash attachment, and it's super cute!"
Comes complete with a leash and a sturdy D-ring for easy attachment
Alfie Pet Dexter Backpack Harness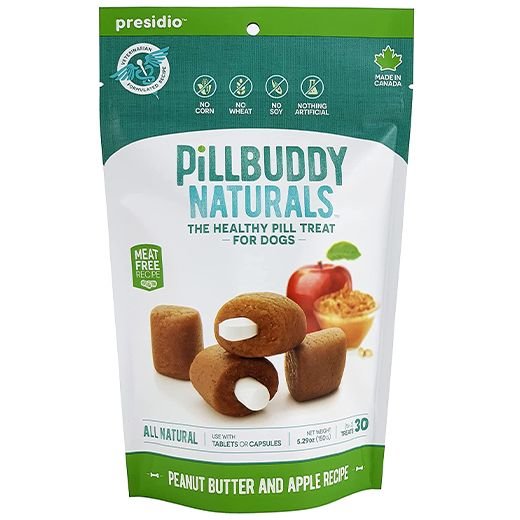 "I love that these pill pockets are free of chicken and other allergens since many competing products contain chicken. The texture makes it easy to hide even large pills, and my dogs love the flavor."
The easy, healthy way to feed medicine to your dog
Presidio Pill Buddy Naturals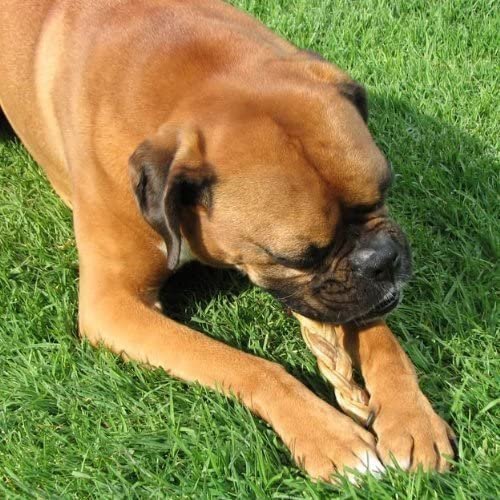 "He's an aggressive chewer and these really last."
Everything you love about bully sticks times three
Pawstruck Braided Bully Sticks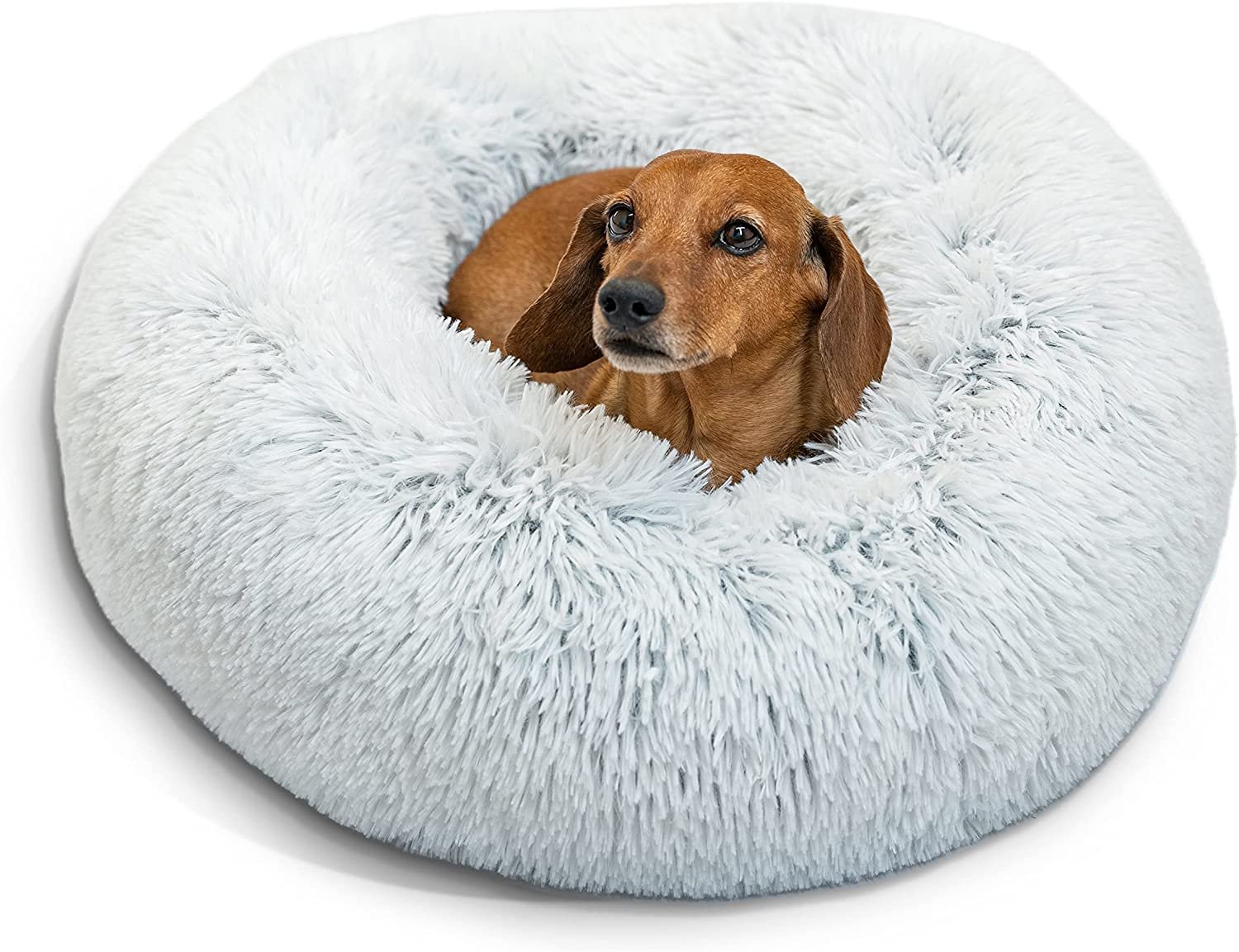 "My dog immediately took to this bed and literally sunk into it. I could tell how cozy she was! It's such a deal for the price and the gray frost color blends into the room, so it's not an eyesore to have sitting out in the living room. " 
Cozy, flexible, and finished with vegan shag fur
Best Friends by Sheri Original Calming Donut Bed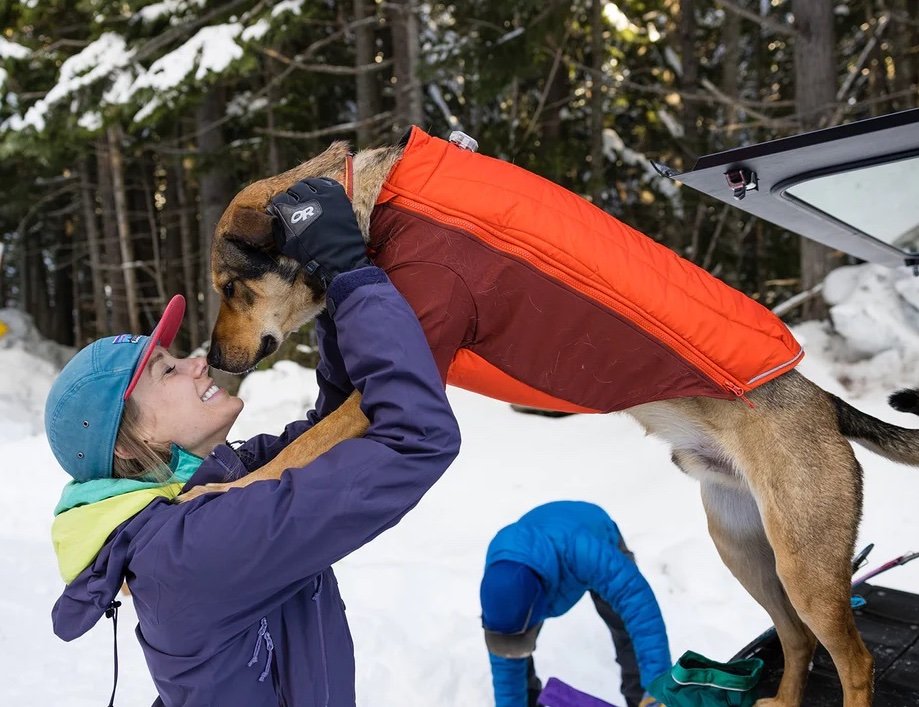 "This is THE dog puffcoat actually made for romping around in deep snow! The stretchy bodysuit keeps tummies dry and warm, and the quilted upper layer provides insulation in the coldest temps. Perfect for long walks in the snow!"
Weather-resistant and insulated
RUFFWEAR Powder Hound Jacket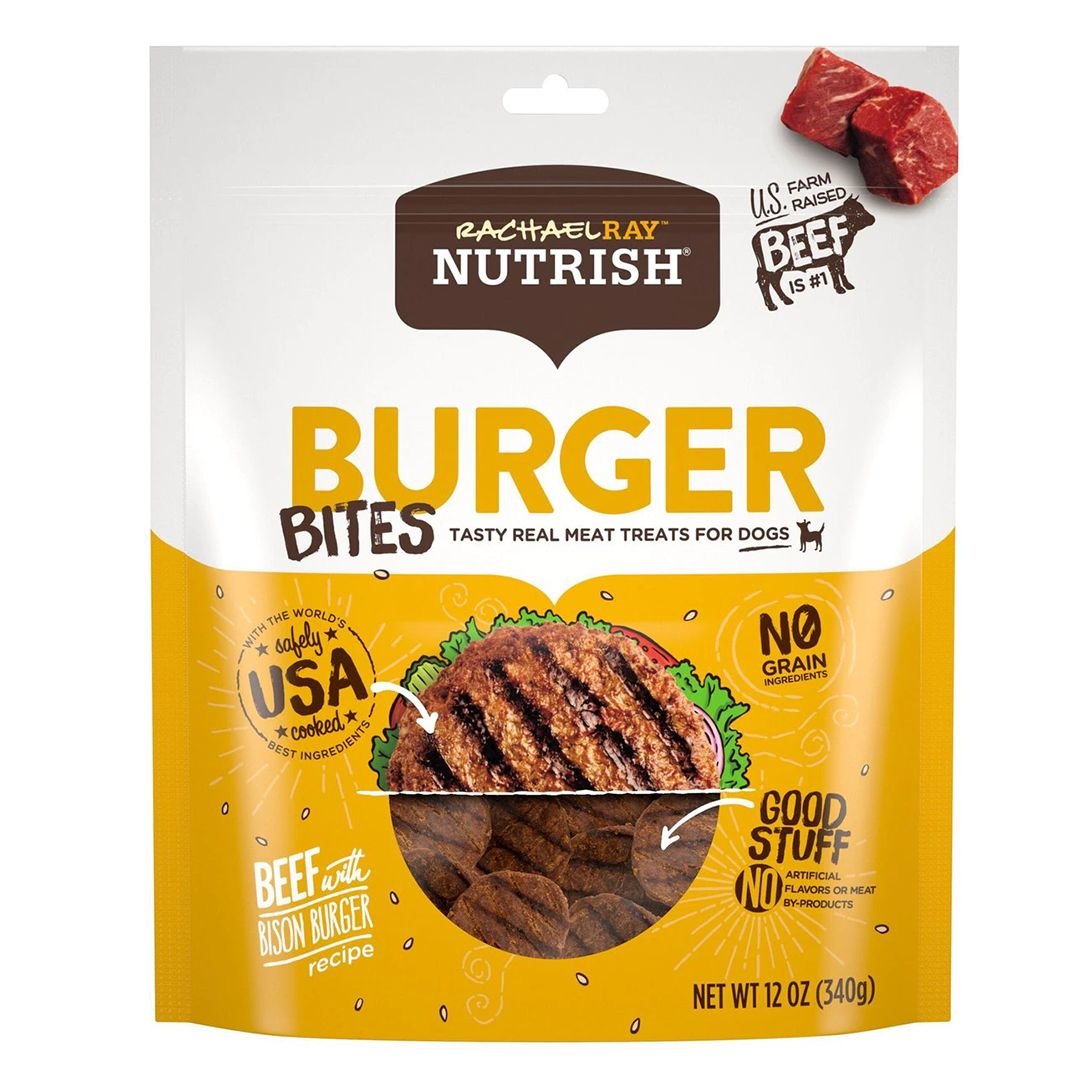 "My dog loves it! Makes it very easy to give him meds with this treat. He eats it right up. Also, he has no teeth and it's very soft. He can handle eating these if crushed up. "
Grain-free with no artificial flavors
Rachael Ray Nutrish Burger Bites Treats
"My dog has a sensitive stomach and this food has kept her regular, healthy and happy for the past 4 years."
Clinically proven to settle digestive upsets
Hill's Prescription Diet i/d Digestive Care Dry Food
"It's always so hard to get clothes to fit bully breed's big chests, these clothes fit perfectly and are super cute as well."
Spoil your pittie spoiled with the cute clothes that inspire an aww from everyone
Tooth and Honey Pit Bull Pajamas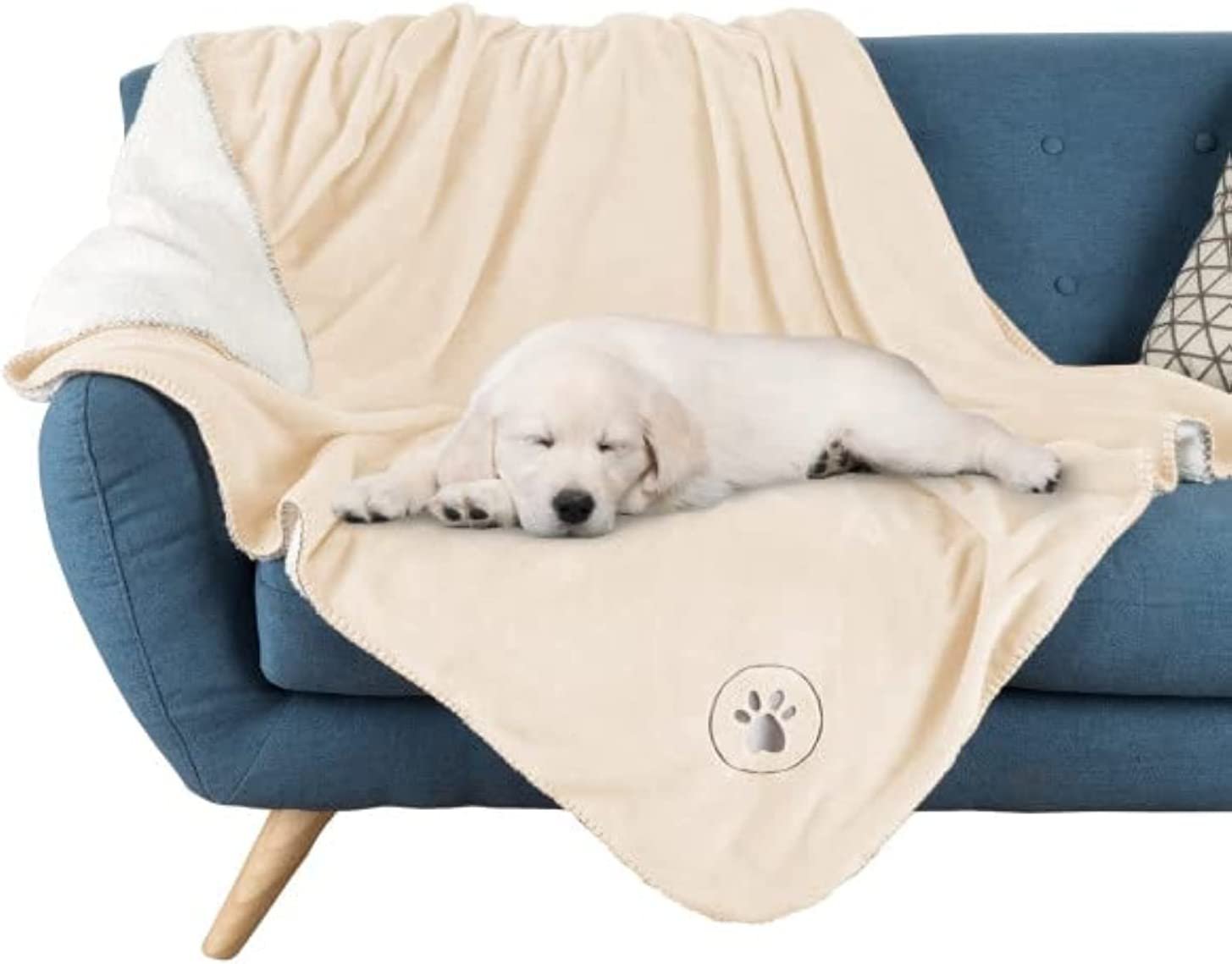 "This blanket is actually waterproof, so you can put it on the sofa to prevent any accidents from leaking through. (It really does work!) Plus, the ivory option is nice and plush, so you can also just use it as a normal throw when you're not protecting your furniture. You wouldn't know it had a special purpose or that it was for a pup unless you noticed the paw print in the corner!"
Cozy and great-looking option to protect your couch
PETMAKER Waterproof Pet Blanket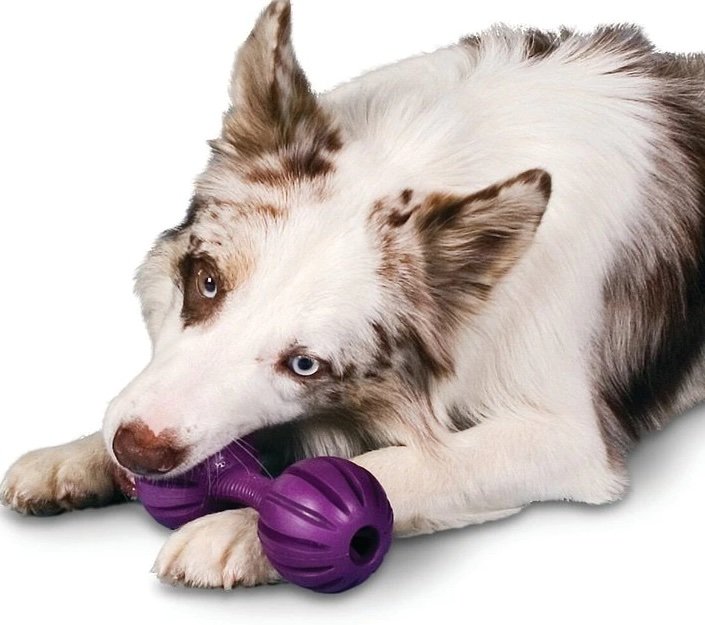 "We have this product for YEARS and Rosie loves it. Every night she brings it to us and is waiting to fill it up with treats. We also give it to her when we want to distract her from things and not bark."
Keeps your pet occupied with
tail-wagging fun
PetSafe Busy Buddy Waggle Treat Dispenser
"With multiple pets, the house can start smelling a bit ... doggy, especially when we're fostering puppies. PetExpert makes it smell like summer, and it's safe for everyone."
Auto spray fills your home with a fresh fragrance 24/7
PetExpert by Air Wick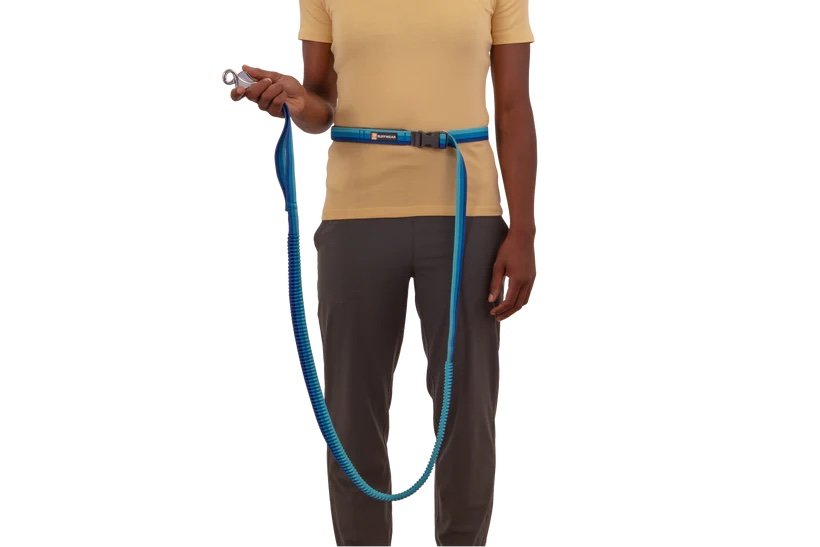 "If you have multiple dogs, or you jog or hike with your pup, you need these leashes! One of my rescue friends showed me this leash and I ordered two immediately. They belt around your waist to keep your hands free for dog wrangling, and the bungee feature helps keep the leash from dragging or getting tangled. Dogs love being able to roam in all directions!"
Hands-free leash experience with stretch webbing
RUFFWEAR Roamer Bungee Dog Leash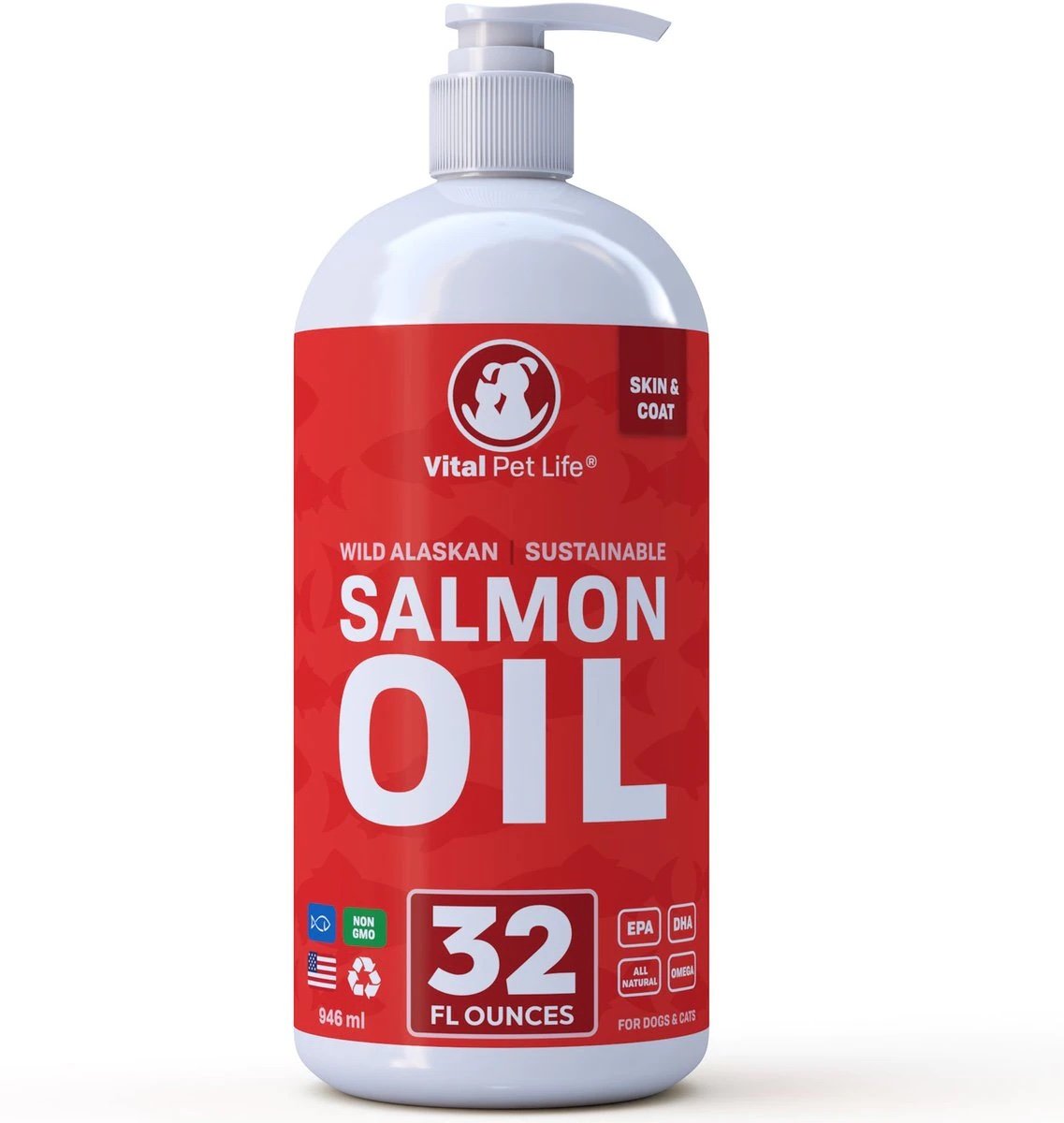 "Luka loves his Alaskan salmon oil! I'm happy knowing he gets his omega-3's in, all while keeping his skin and fur healthy. "
A supplement rich in essential omega fatty acids
Vital Pet Life Wild Alaskan Salmon Oil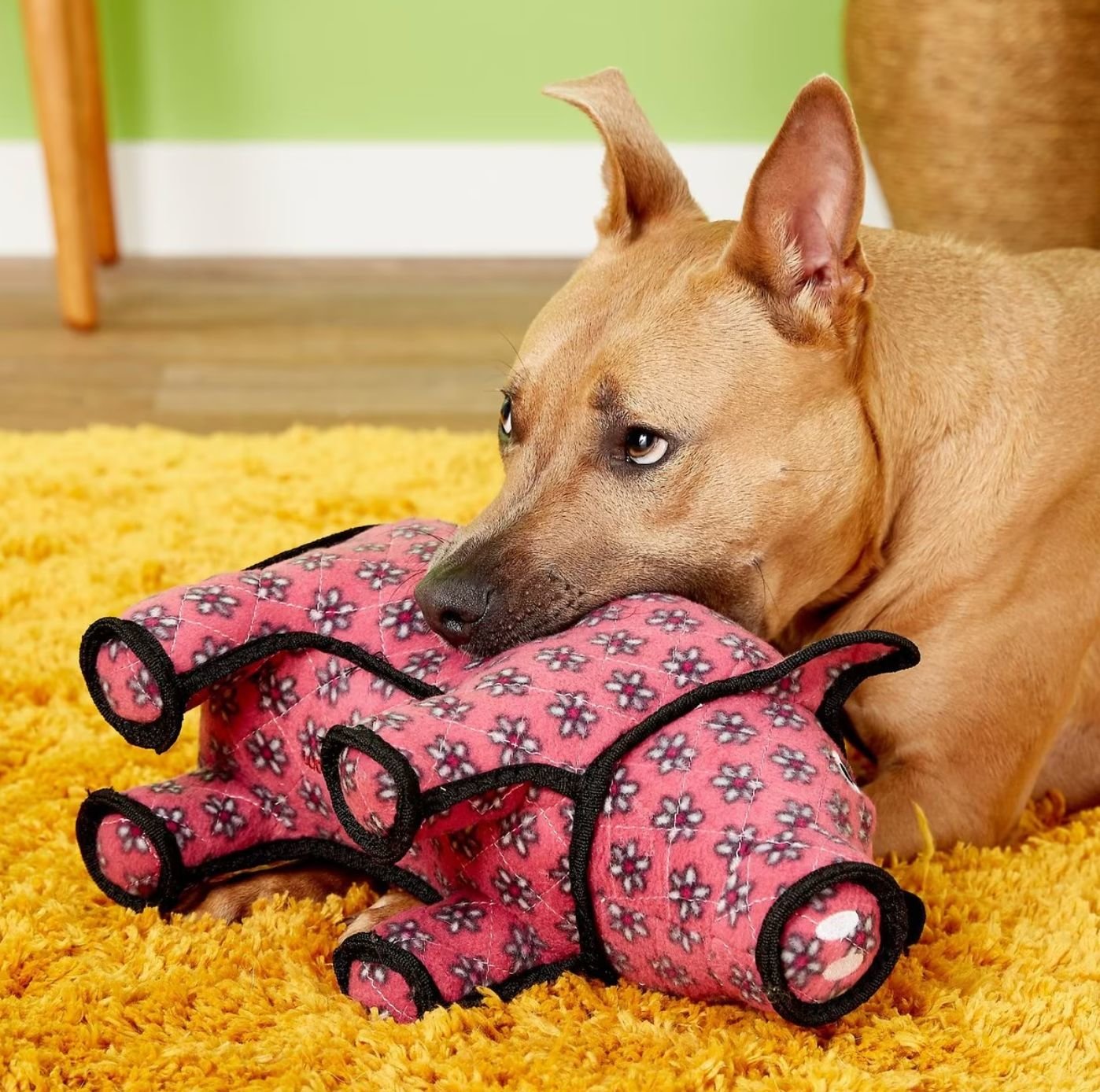 "My sweet Australian Cattle Dog Hansel and his razor teeth can chew through ANYTHING. When we discovered Tuffy toys, we were skeptical of their claim to be the World's Tuffest Soft Dog Toy", BUT we very happy to be proven wrong! We've had this pig for almost a year now, and although it's definitely fraying, Hansel has yet to rip it open despite his best efforts. Huge win for us!"
Made with multiple layers of material that are bonded and sewn together
Tuffy's Polly Pig Plush Dog Toy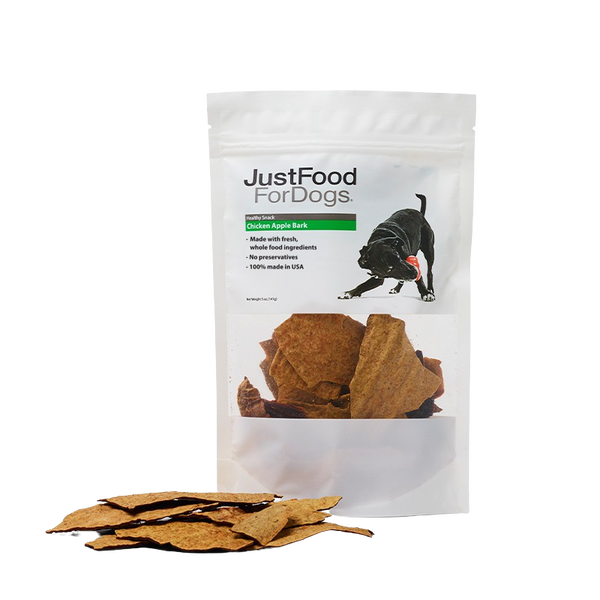 "Pup loves them, they're easy to snap into smaller pieces, great ingredients AND they're not messy."
Simple, healthy, and incredibly delicious treats for your pup
JustFoodForDogs Chicken Apple Bark Treats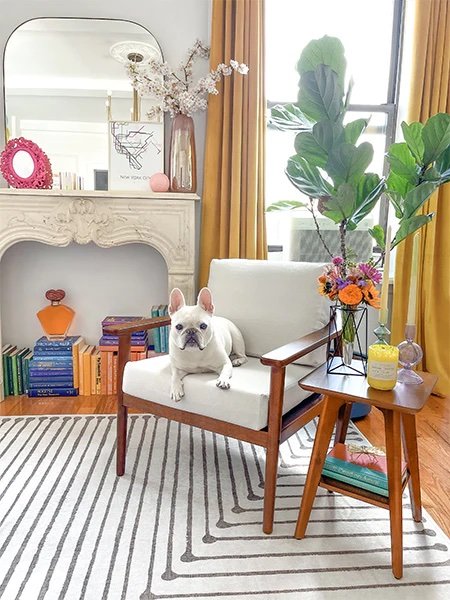 "If your pet likes to lounge on the furniture, but they also have a tendency to shed (or have the occasional muddy paw), not to worry! I love my Levity chair because the upholstery is easily removable and machine washable. So, your furniture always looks new and fresh, and your cat or dog has a comfy spot to relax if they like. Also, the chair is super well-made and was easy to put together- always a plus!"
Features machine-washable and stain-resistant upholstery
Levity Home Scandinavian Lounge Chair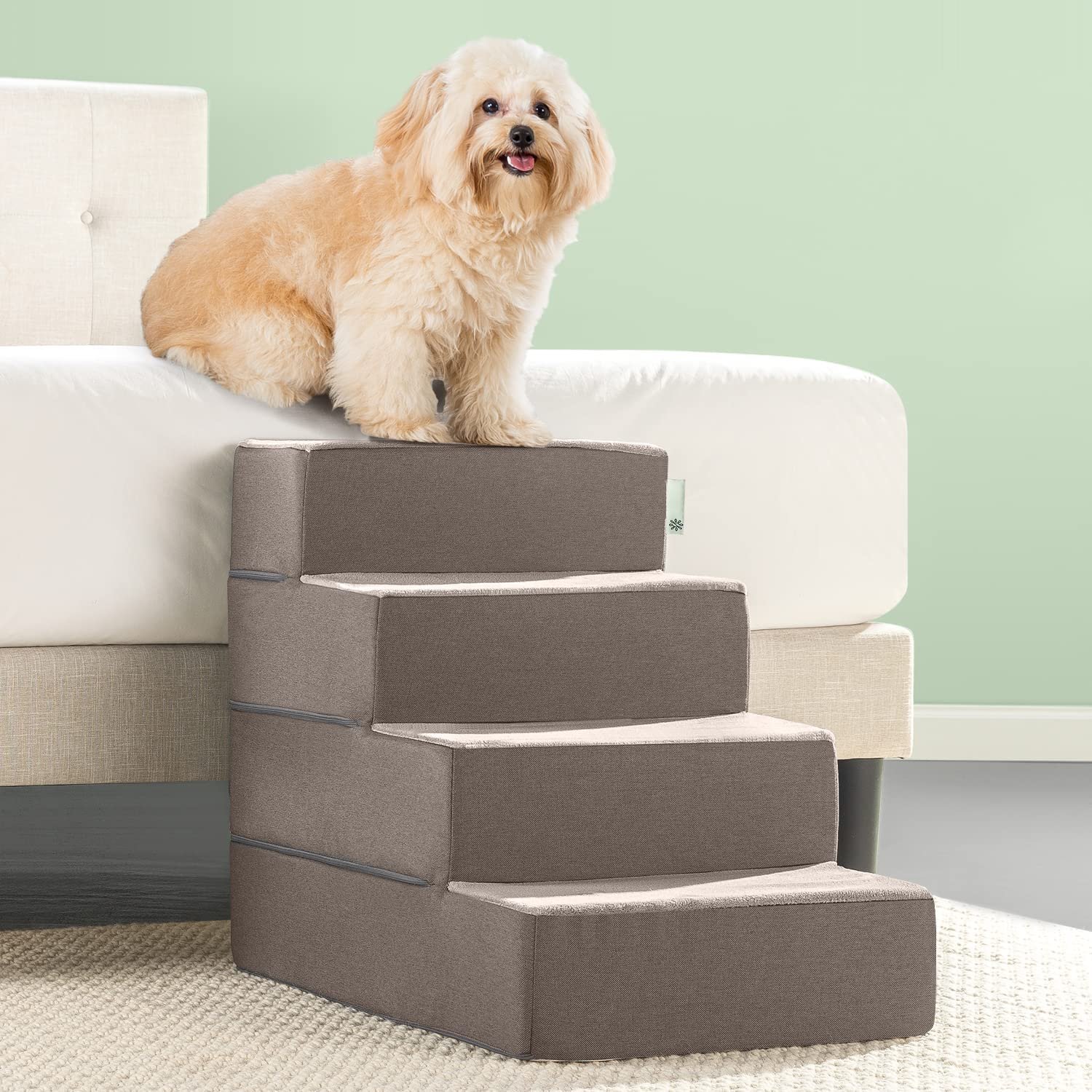 "They're super helpful, they get a lot of use, and the design is pretty stylish, so they look great in my room. I'd recommend them for any pets who have mobility issues, senior pets, or super small pets who just need a boost."
Easy to assemble with high-density CertiPUR-US certified foam interior
ZINUS Easy Pet Stairs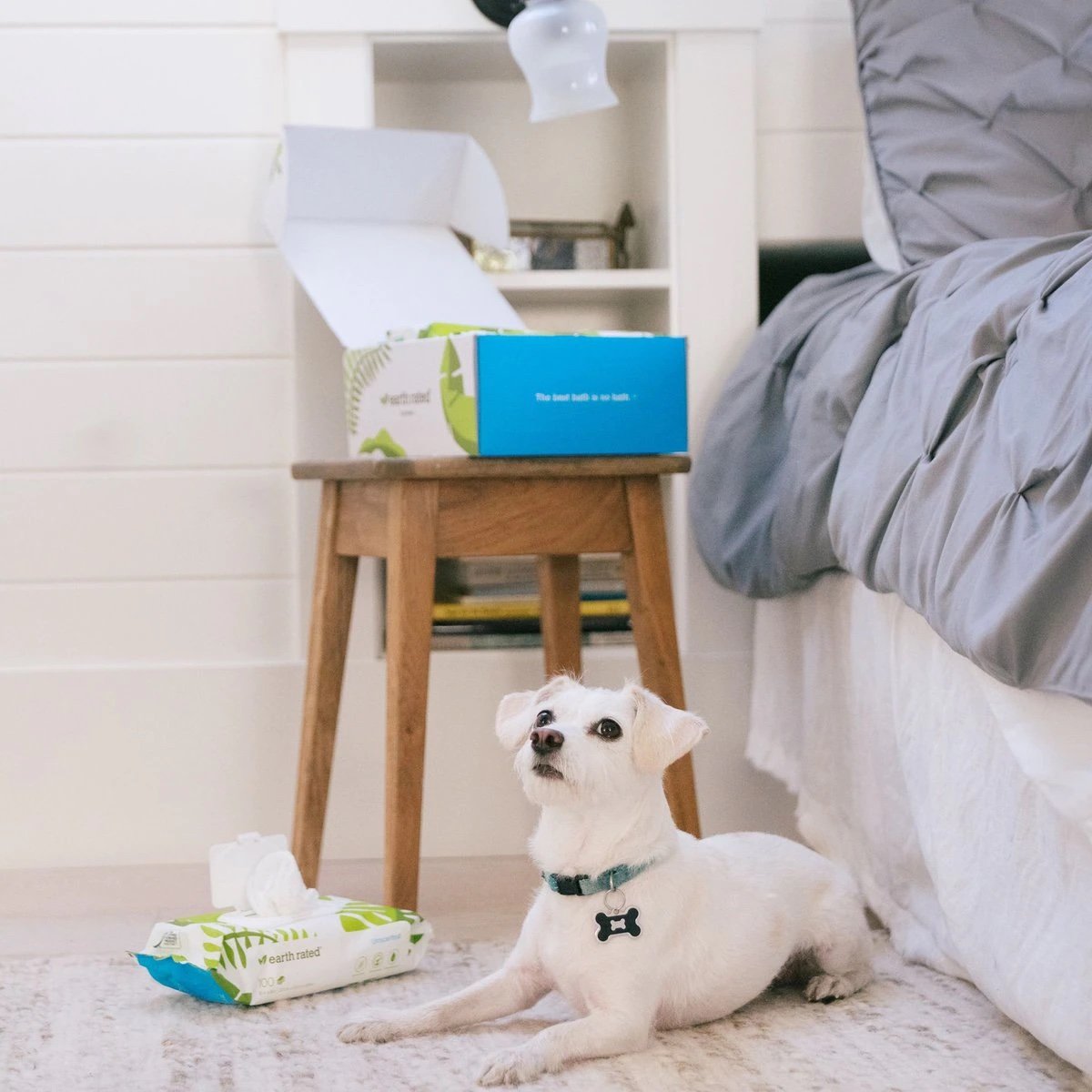 "Smells lovely, just wet enough to efficiently clean my dog's paws but not too wet that he'll leave prints on the floor after use. The perfect size to have to use just one after every walk and they're soft for comfort and eco-friendly!"
Made with soothing aloe vera, shea butter, chamomile, and cucumber
Earth Rated Plant Based Grooming Wipes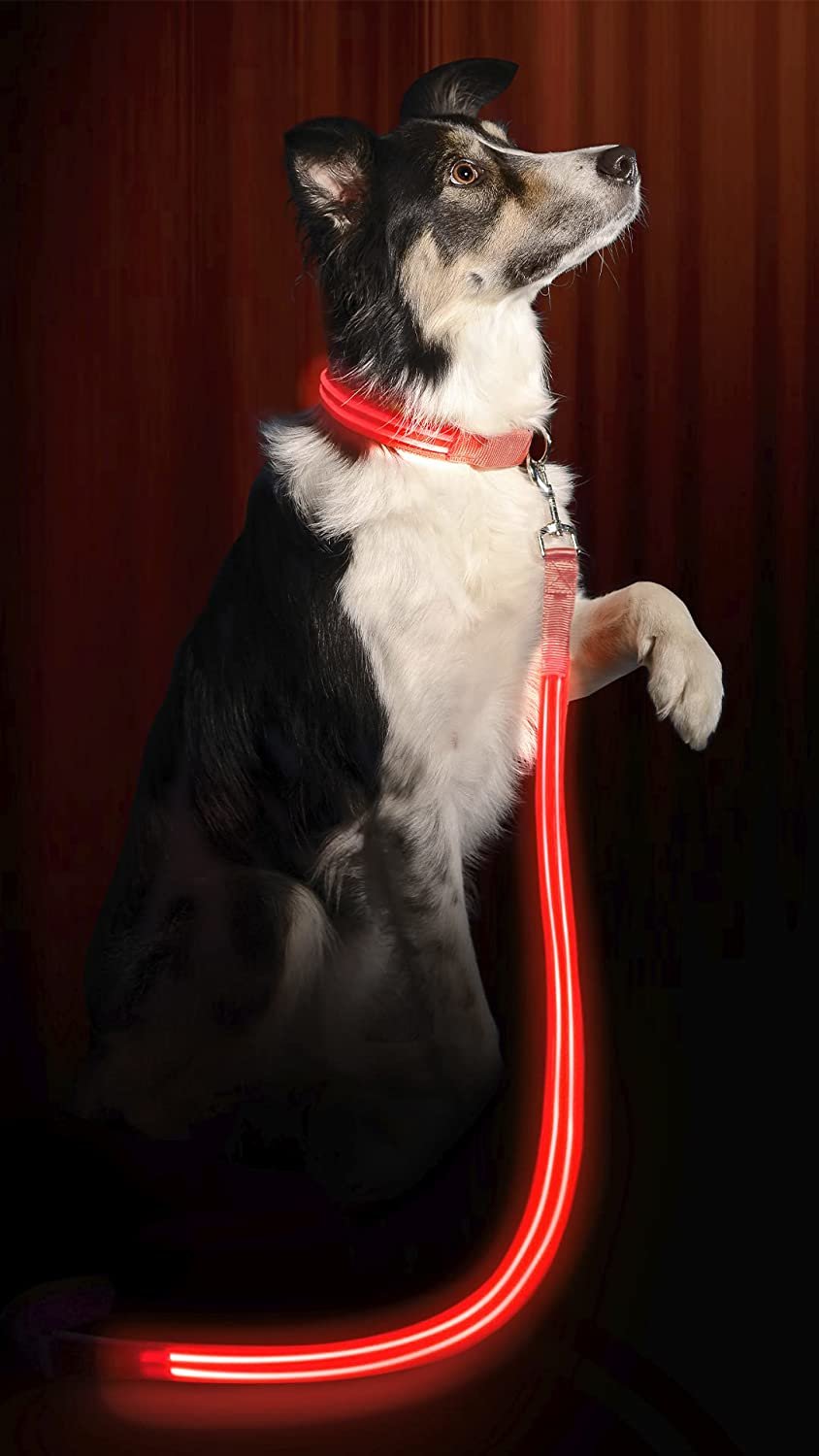 "It gets dark early during the winter in NY, but my dogs don't want to miss their evening walk! We found these light up leashes that allow for us to still get our steps in, while making sure our pups are safe! We get compliments on these whenever people see us out walking the dogs with them - they really work! They come with chargers too, so we never have to worry about running out of battery."
Keep your dog visible and safe with this light-up leash
Illumiseen LED Light Up Dog Leash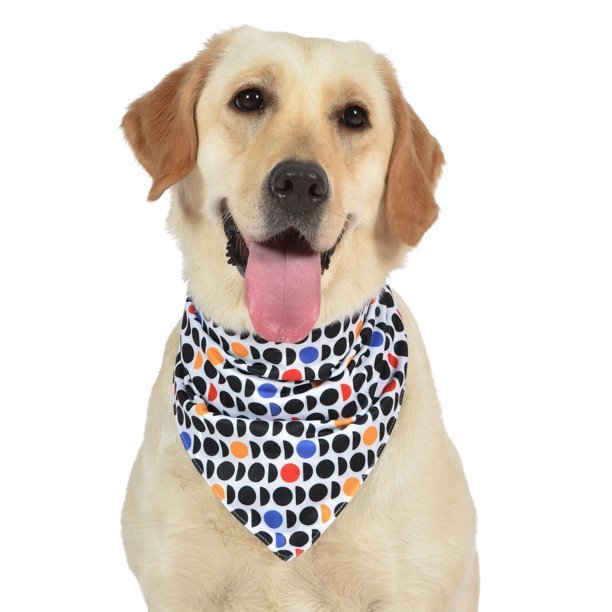 "The Dodo pet bandana's are super cute! High quality material and they stay on all day when tied on my pup. He looks so handsome and I can't wait to get more! "
Made from breathable, stretchy fabric
The Dodo Pet Bandana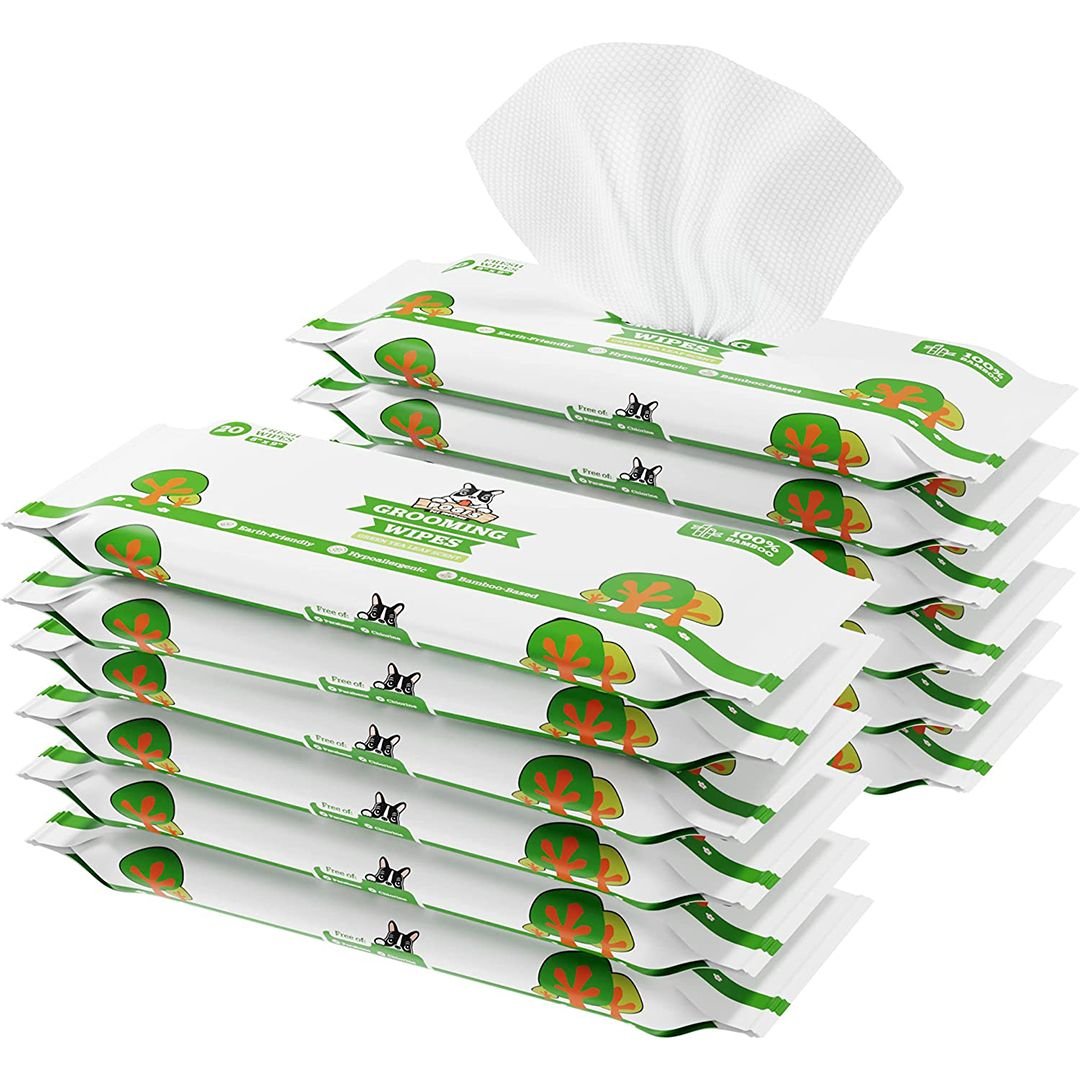 "I use these for Zuko in between bath time and to wipe his paws after walks. They smell great and are very thick!"
Wipe away dirt and odor in between baths or trips to the groomer
Pogi's Dog Grooming Wipes