"The two enemies of human happiness are pain and boredom," according to philosopher Arthur Schopenhauer.
Replace "human" with "dog" in that sentence and you'll get the gist of what I'm about to say: Dogs get bored, just like people do.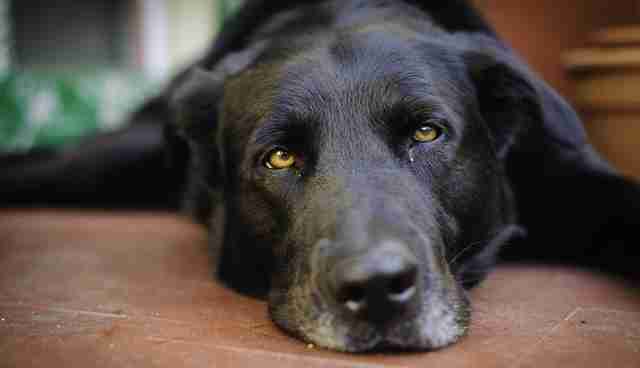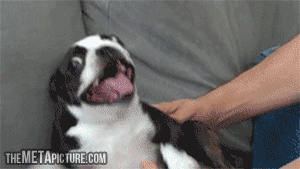 Giphy
In reality, dogs and small children aren't allaying boredom by taking refuge in the written word. They're antsy, restless and they want you to do something about it.
"Boredom can be a dangerous state of mind," K.C. Theisen, director of pet care issues for the Humane Society of the United States (HSUS), told The Dodo. "Dangerous, that is, for your furniture, your pet deposit if you're an apartment dweller, and your finances!"
Theisen says that dogs who are under-stimulated or spend long hours alone in the house will search for something to do, and this often leads to trouble. "Some dogs begin to bark excessively, just to entertain themselves," Thiesen said. "Others decide to play with and chew on whatever is available, including your couch cushions, Jimmy Choos or the flat screen."
Fortunately, preventing boredom - for dogs - is easy.
Dogs who are thoroughly exercised and arrive home tired are less likely to act up while you're gone, according to Theisen.
Also, self-play toys, like rubber toys stuffed with frozen peanut butter or treats, can really help pass the time.
Thiesen suggests reserving some toys so your dog only gets them when he'll be alone for a while, so "your departure is exciting and fun, and not a sign he's about to be bored!"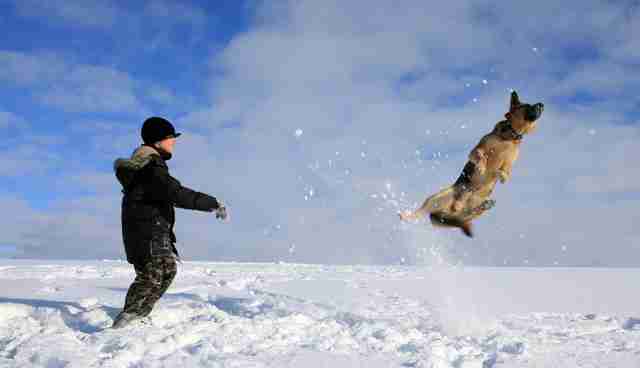 These simple toys are the equivalent of that novel you've been meaning to write in your free time.