Officials Raid Drug Den … And Make The Saddest Discovery
The drug raid was about to take place. The time and location was set.
All the plans were in place to catch a drug dealer operating from a house in Vientiane, the capital city of Laos.
But when they arrived, nobody was there. The drug dealer had left town just hours before the raid, according to a Facebook post from Laos Wildlife Rescue Center (LWRC).
But the drug den wasn't entirely emptied.
Within the abandoned house, they found another kind of den - one belonging to a male Asiatic black bear, also known as a moon bear.
Confined to his cage, the bear was left behind when the supposed drug dealer fled.
According to the LWRC, he had most likely been living in this cage made of concrete and metal for several years.
The Lao government called in LWRC to assist in the relocation of the massive and potentially dangerous animal.
The team gave the bear a gentle sedative.
Within a few moments, the bear drugs kicked in for what were probably the most relaxing and peaceful moments in the last few years of this bear's life.
LWRC monitored his health while they prepared to transport him.
They placed him in a traveling crate and worked together to carry him out of the den.
By the time he was loaded in the truck, he was awake enough to stick his nose out of the crate.
It's currently unclear what the future holds for Teddy - that's the name the rescue team bestowed upon the bear.
He could be rehabilitated to live again in the wild, but that may not be possible, in which case he would probably remain at the LWRC, which hosts a number of rescued animals.
Whatever your future holds, Teddy, we're glad you made it out of the prison you once called home. Now, it's time for you to go make your own real bear den.
Asiatic black bearShutterstock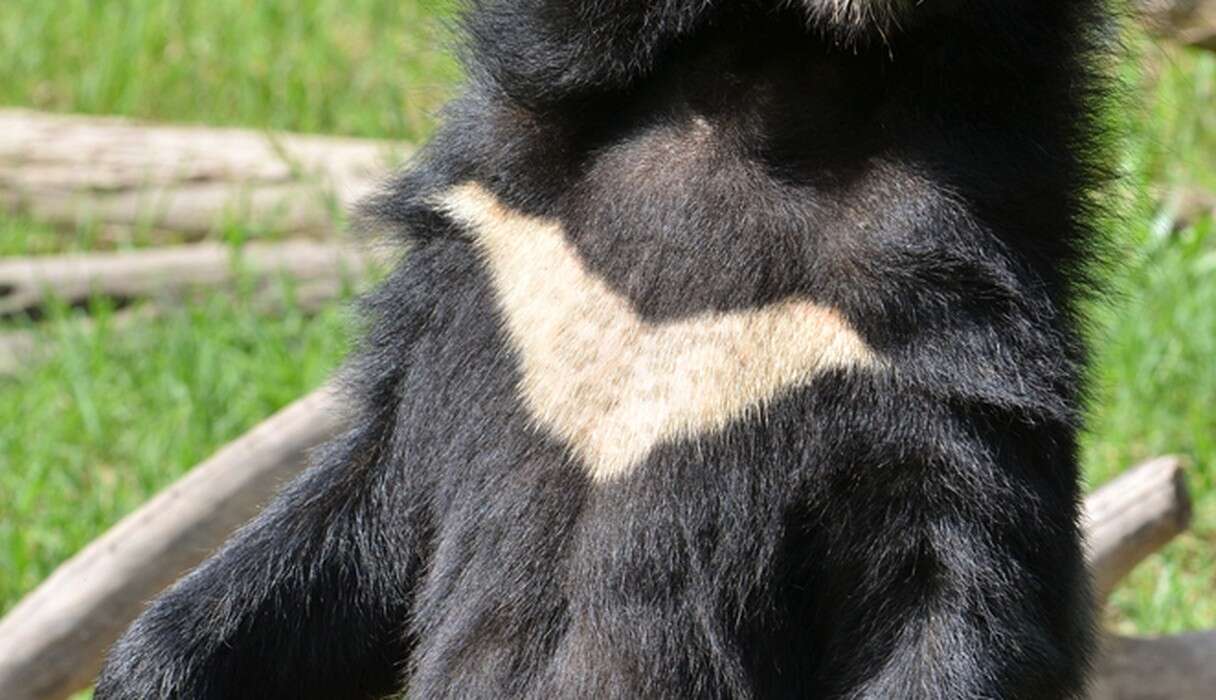 CORRECTION: A previous version of this article stated that the drug raid took place in Vietnam. According to the according to a Facebook post from Laos Wildlife Rescue Center (LWRC), the raid occurred in Vientiane, Laos.