After 20 years in the Army, including a stint in Iraq which nearly cost him his life and left him suffering with post traumatic stress disorder, veteran Kevin Crowell is finding that life back home isn't quite as accommodating as it should be for him and his service dog, Bella.
While attempting to board an American Airlines flight last week to attend a meeting of the Wounded Warriors Project in Florida with his family and dog, Crowell was told that Bella wasn't allowed -- even after he made it clear that she wasn't merely a pet.
"The flight attendant told me, she said the policy states no pets in bulkheading, and I said, 'Again, Bella's not a pet. She's a service dog. According to the law, she meets the requirements of a service dog'," Crowell told Local10 News.
Still, despite of the Americans with Disabilities Act of 1990 which states that service animals must be allowed to travel with their owners, Crowell and Bella were turned away.
Crowell says he felt "beyond humiliated."
"I didn't join the military in the 80's and retire in 2013 to be discriminated against, especially in the United States," he says, adding that he and his family decided just to drive home instead.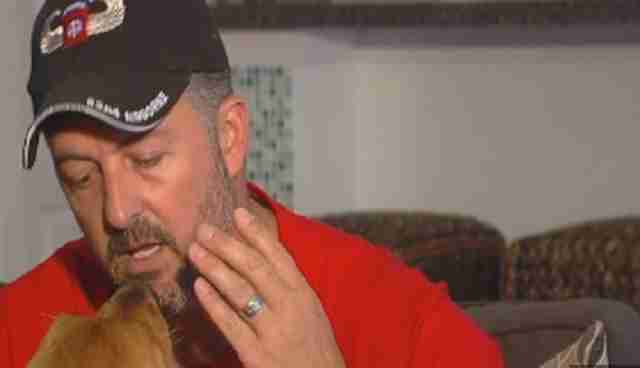 American Airlines reportedly admitted to their mistake, saying that they will go over training practices with their employees.
Sadly, this certainly isn't the first time people with service dogs have been discriminated against. Just in the last few months, there have been a number of cases in which disabled people, several of whom are veterans, were told that they could not remain with their important animal companion.