Despite Continued Threats, Alaska Wants Humpbacks Off Endangered List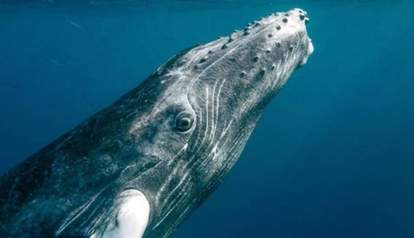 Despite pushback from conservationists, the Alaska Department of Fish and Game said Wednesday it has submitted a delisting petition for the North Pacific population of humpback whales to the National Oceanic and Atmospheric Administration (NOAA), the federal agency that protects whales in the country.
The petition cites the recent comeback of the Northern Pacific population of the species, which, once threatened by commercial whaling, has made significant population increases -- from 1,000 in 1966 to about 21,800 today. Fishermen in favor of delisting say they don't want to reintroduce whaling, but want species removed from the list when their populations have recovered to keep a balance with other species that are added.
But the Center for Biological Diversity (CBD) points out that since commercial whaling was banned in 1986, a plethora of new threats have been introduced to the whales. According to the Alaska Dispatch:
The Center for Biological Diversity, in comments sent to NOAA in October, said new threats have emerged in the form of ocean acidification -- which could affect the krill and other crustaceans that make up the whales' diet -- and climate change. There are also new threats from ambient noise in the ocean, which can drown out the calls the whales use to communicate with each other, as well as continuing problems of pollution, ship strikes and entanglement in fishing gear, the center said.
CBD says that the population rebound is a good sign, but that protected areas should be designated for the whales -- something that has never been done, even though the species has been listed for a long time.
Now, NOAA will decide whether it warrants a review -- a 12-month study period would be launched to determine whether delisting is appropriate for the population.