Even After Horrible Abuse, Pit Bull Just Wants To Give Kisses
<p> <a href="https://www.facebook.com/pages/Saving-Able/800332663416296?sk=timeline">Facebook/SavingAble</a><span></span> </p>
Even though his body is battered and torn, this sweet rescue still has a heart full of love. Able was found as a stray and brought to a city shelter in Wichita, Kansas, but it was clear that the wounded pit bull needed special attention. The shelter called in Beauties and Beasts, a local rescue organization, to pick him up.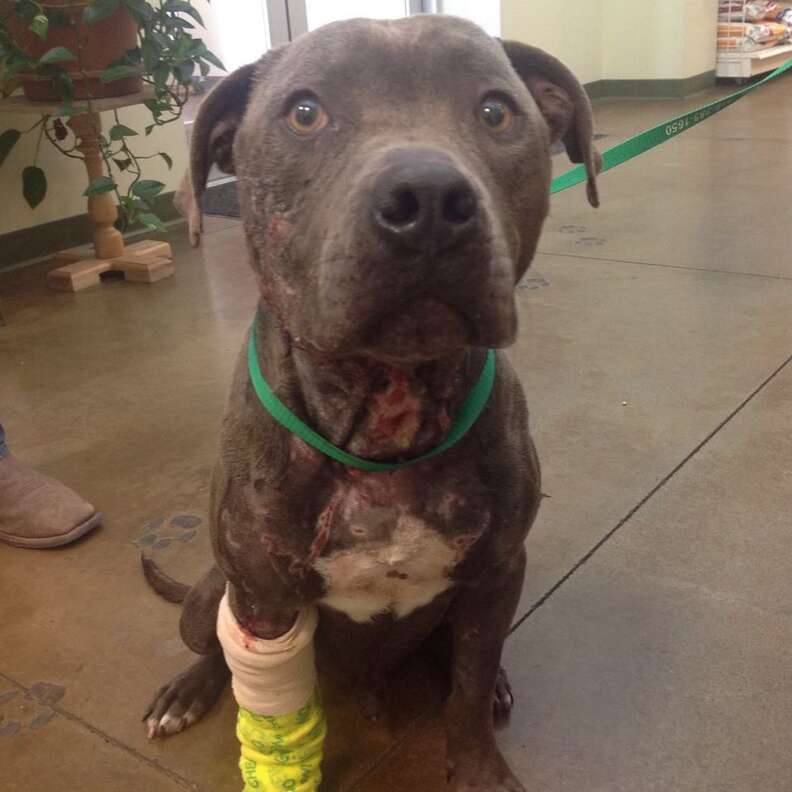 "We went and met him and knew that he was going to need immediate treatment," Amy Heggestad, the rescue's founder, told The Dodo. "He smelled of infection and decaying flesh."
The rescue took Able into its care: From the wounds on the right side of his body, he was almost certainly a bait dog, chained up and used as practice for dogs being forced to fight, Heggestad said. Despite his bleak past, Able's "loving and forgiving personality" shone through to his rescuers. "You could just read in his eyes that he just wanted love."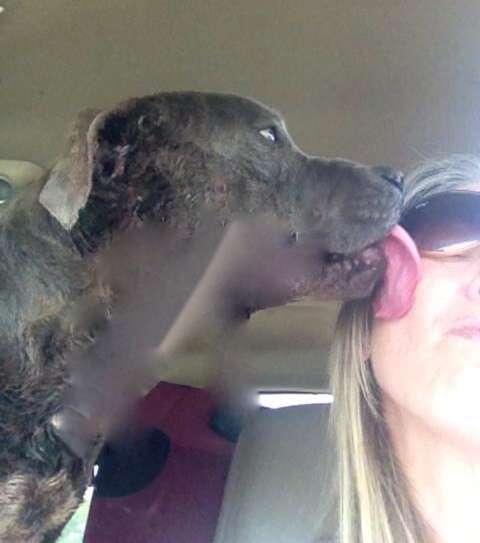 On the car ride from the shelter, Able "was trying to get on my lap and give me kisses," Heggestad told The Dodo, chuckling. He's now in the care of a veterinarian. Although there have already been a number of inquiries from families interested in adopting him, Heggestad said that, for now, "we're focused on Able's healing."
Able may eventually go home with a forever family, or he may become a spokesperson for dogs rescued from dog fighting. Either way, his heartbreaking story is only further motivation for Heggestad's rescue work.
"This is a reality that's happening in your own community," she said.