Call it a case of upholding the aww.
On Tuesday, a Florida sheriff's deputy was dispatched to a neighborhood where a large pit bull was on the loose. The dog had been seen running around unattended, authorities say, and neighbors were reportedly worried for their safety.
Turns out, their concerns were not only unfounded, they cost them the opportunity to make a new friend. The responding deputy wasn't so unlucky.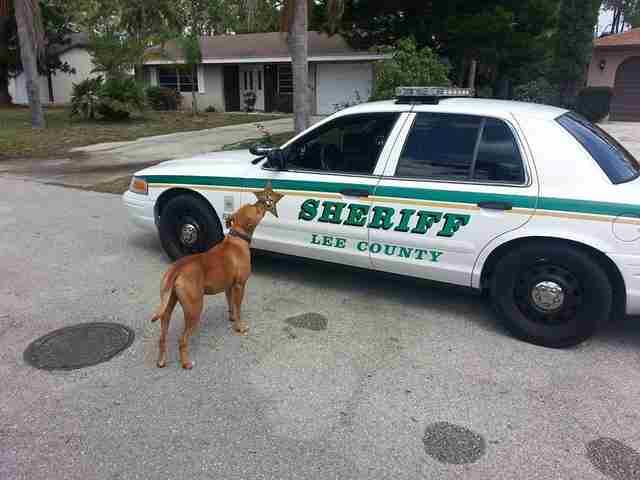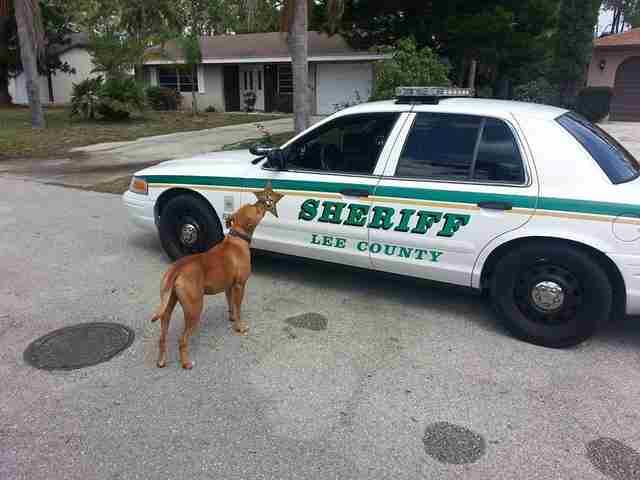 "Upon arrival, the deputy discovered that this wonderful dog was just out looking for friends to play with," the Lee County Sheriff's Office wrote on Facebook. "After sufficient playtime and fun, deputies were able reunite the dog with his owners. A gate was accidentally left open and this beautiful dog was able to be taken back to his loving home."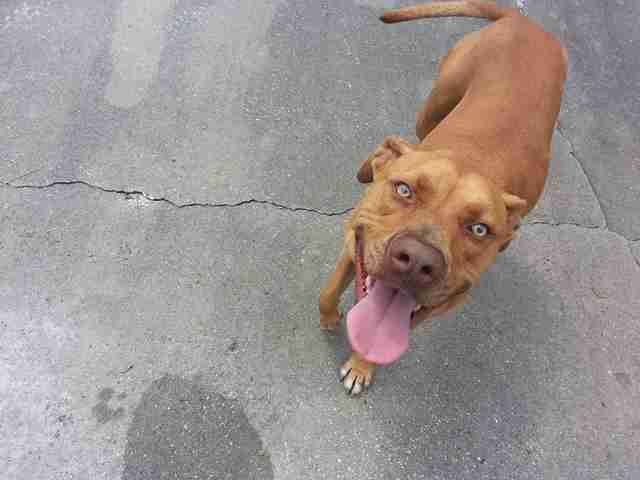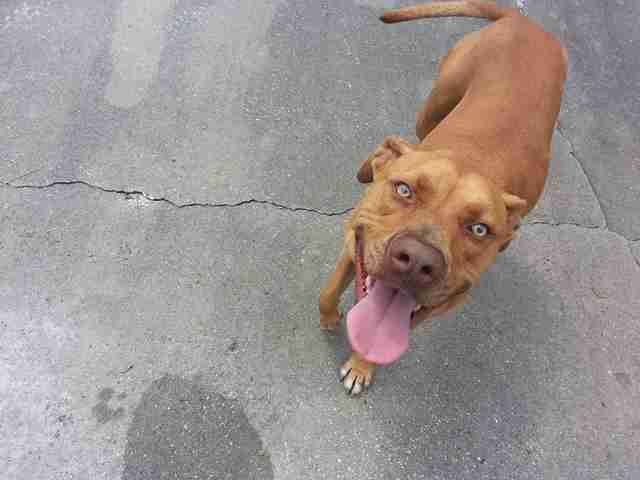 The exemplary nature of the deputy's kind gesture toward the dog wasn't lost on the community or his superiors.

"He found the dog running around, and instead of making a big deal out of it, he played with him for a while and found the owner. This is the response we always strive for in these situations - a happy conclusion for everyone," Lt. Scott Lineberger told The Dodo.
"It's on my 'to-do list' today to put a commendation on the deputy's permanent record."