You never know when you might fall in love - or with whom.
Just ask Deputy Jason Spielman.
Last weekend, while on duty with the Peach County Sheriff's Office in Georgia, Spielman was called to respond to reports of a pig on the loose. Initially, he thought the animal was likely a wild hog, and since they're known to be rather temperamental creatures, Spielman wasn't looking forward to what their encounter might entail.
Little could he have guessed that he was about to make a friend.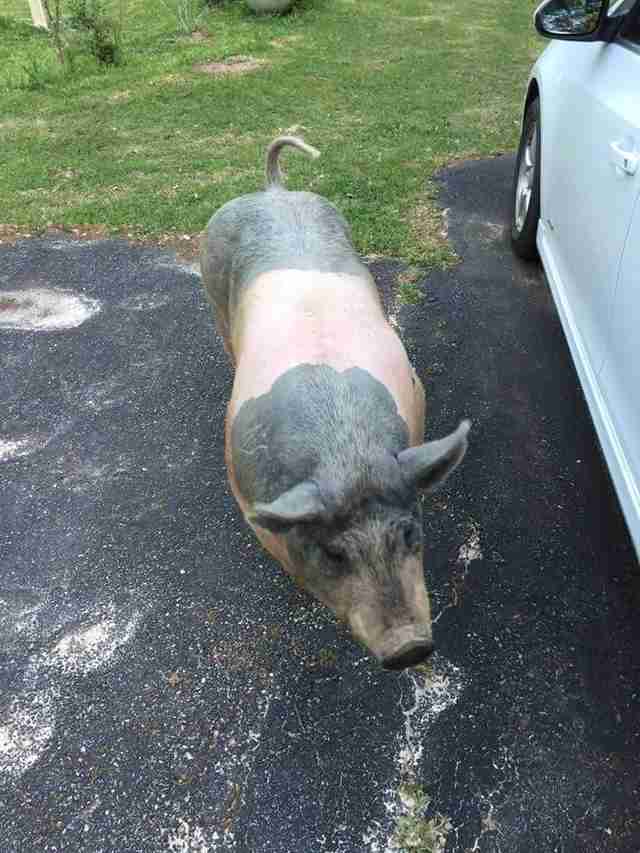 Upon finding the pig, it quickly became clear that he was no threat at all.
"Something just struck me as strange because he didn't act like a farm animal," Spielman told the Macon Telegraph.
There was a very good reason why the animal was so friendly. It turns out, this particular pig was actually someone's beloved pet who'd somehow gotten away from the farm where he lives. Though he was lost, apparently nobody had told the pig that he should be fearful of people - least of all a kindhearted deputy.
Spielman was smitten.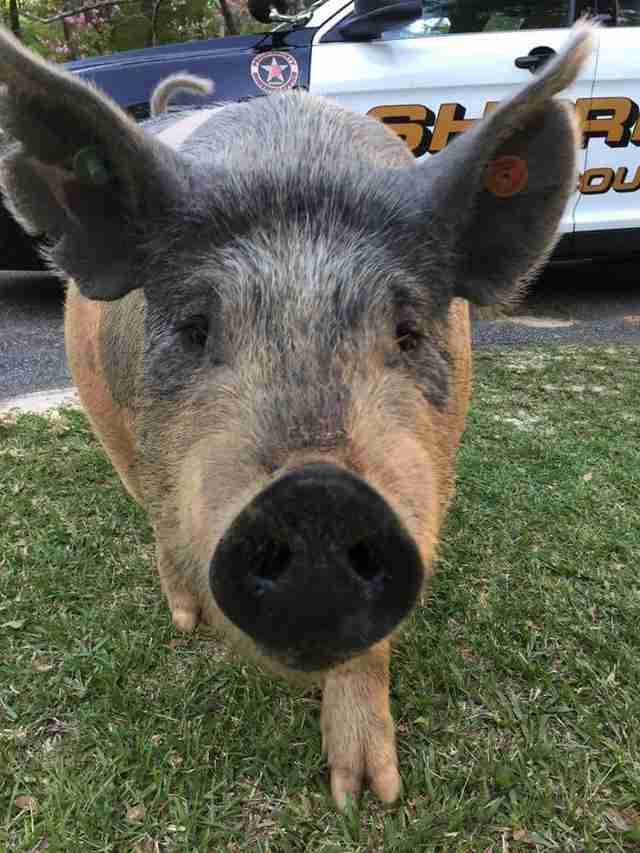 Once he tracked down where the pig lived, Spielman decided to escort him home on foot rather than have his owner come pick him up. The deputy, it seems, wasn't eager to have their time together come to an end so soon.
"I never got that close to a pig before," he said. "I loved him."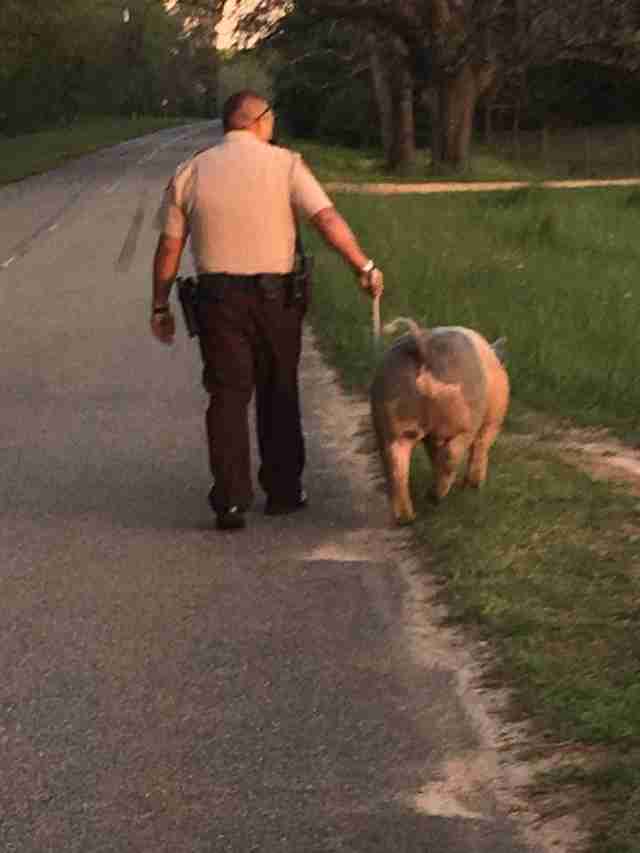 We're happy to report that the pig made it home safe - thanks to his new friend.