After he lost his sister and his best friend, Gizmo stopped eating and wouldn't get out of bed.
He lost 100 pounds in just one month.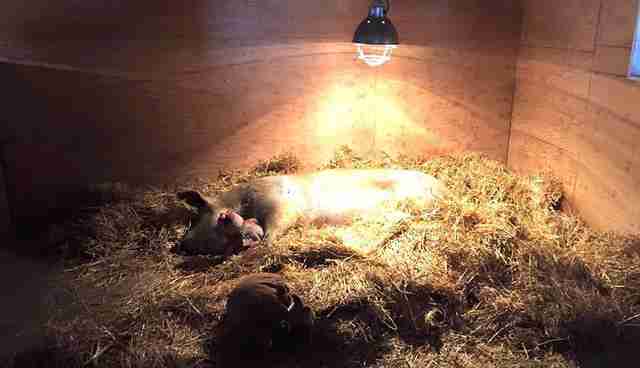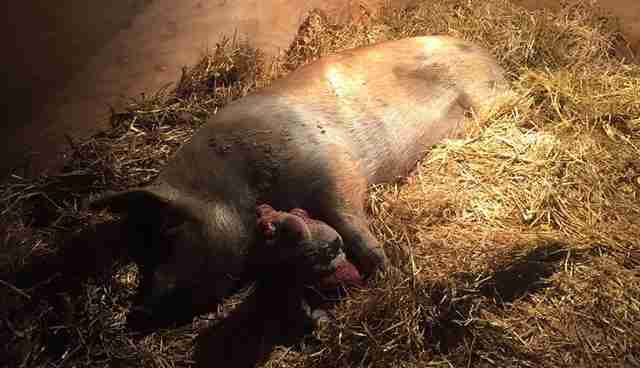 Missing his sister, Gizmo became friends with a goat named Benny, according to Foley. But then Benny died after being injured by a horse.
"Basically all the companionship he has had he has lost and was left alone," Foley said. That's when Gizmo became very depressed, Foley said, and stopped eating.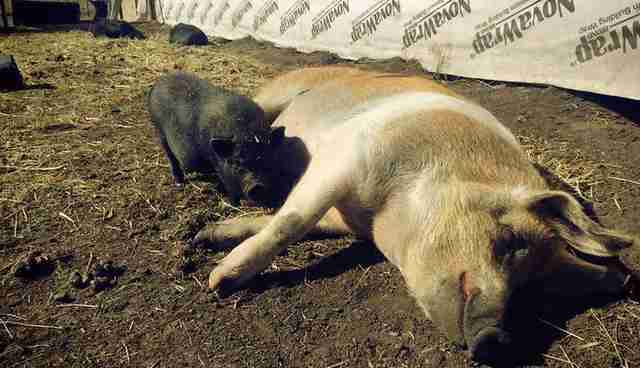 In early April, Gizmo's owner called FARRM and said she wanted to give him away - and the people at FARRM were happy to take him.
"He is currently battling depression and we are here to make sure he finds the love and company he needs to beat this," FARRM wrote on Facebook when Gizmo arrived. "Everyone send your love his way and let's all welcome Gizmo to his new home."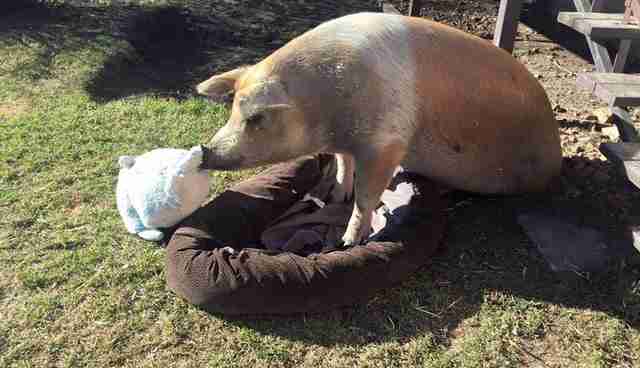 At first, Gizmo just slept in his barn with a stuffed animal for comfort. But now he's really branching out and learning to enjoy life again - with the help of his friends.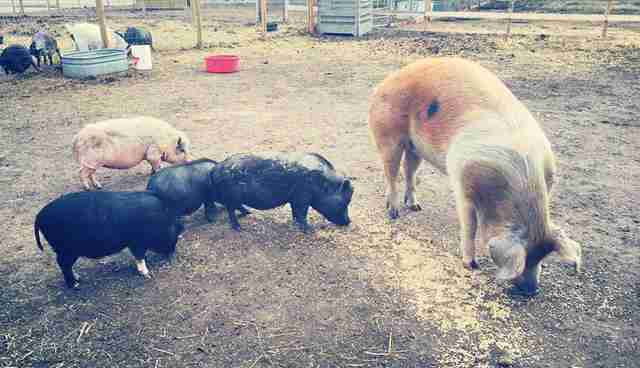 Seven other pigs and a chicken named Tiny are becoming fast friends with Gizmo, reminding him of the brighter side of life.
"Typically pigs fight when they first encounter someone outside their group," Foley said. But Gizmo was welcomed immediately.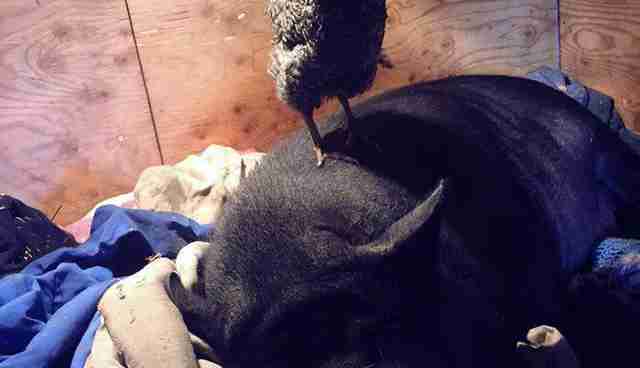 And Gizmo is eating again - as every pig absolutely should.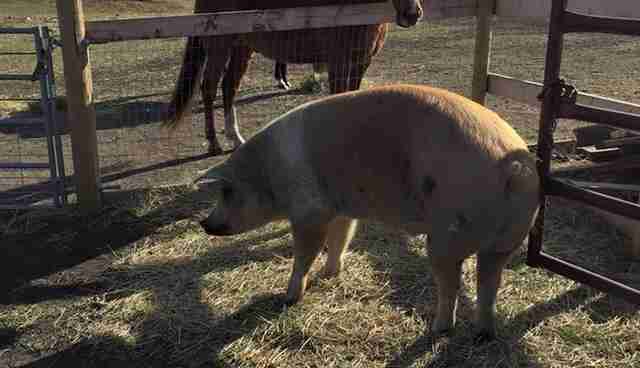 When Foley opens the door in the morning, Gizmo is there, waiting for his breakfast.
"He definitely isn't feeling lonely anymore," Foley said.