Dentist's Office Hires Cutest Assistant To Help Patients Relax
Few experiences in life are more stress-inducing than a visit to the dentist's office. But one ingenious clinic knows someone who's capable of making otherwise anxious young patients actually enjoy coming in.
Meet JoJo - the furriest assistant on staff at Pediatric Dentistry of Northbrook, in Illinois. Just like for her colleagues, smiles are her business.
As a trained comfort dog, JoJo is skilled at putting people at ease. When kids come in for checkups, especially those who are very nervous or have special needs, the sweet pup is there to offer her loving presence - which is often just the right medicine.
"A lot of the time, those patients would need nitrous oxide or other sedative to help them relax," clinic staffer Veronica Renteria told The Dodo. "But when JoJo comes in with them and sits in the chair, they're comforted. They can just sit and pet her as they're getting their teeth cleaned. She's does a great job with them."
Not only does JoJo make trips to the dentist less stressful, but she also improves the experience for everyone involved.
"When the patients are very anxious or scared, they tend to move around a lot," Renteria said. "When JoJo is there, the appointments go much smoother and quicker for them. And the doctor gets to perform the work as it's meant to be done."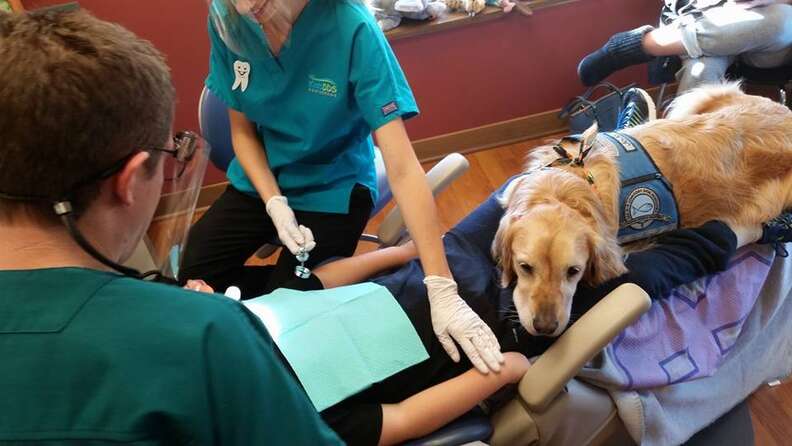 As an added bonus, when JoJo's natural remedy is able to calm the jitters without the need for additional medication, it helps keeps costs down for simple procedures.
Best of all, a friendly paw to hold requires no prescription.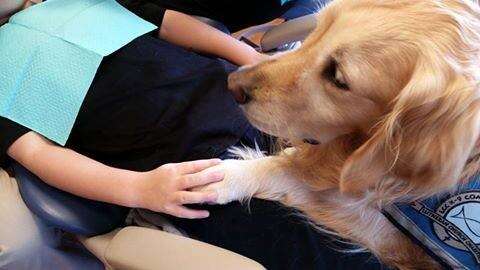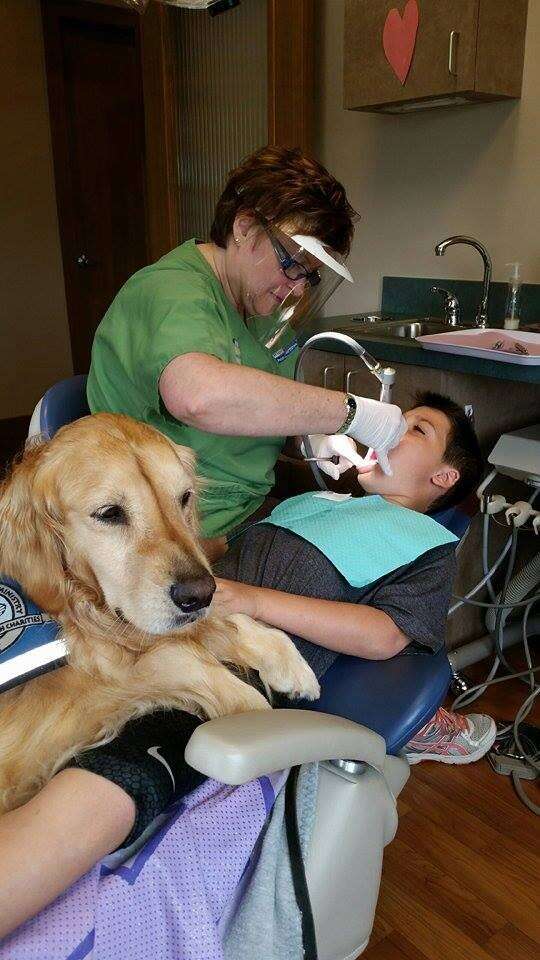 JoJo is so good at her job, in fact, that after after a visit to the dentist with her around, both kids and their parents have an added incentive to come in for regular checkups.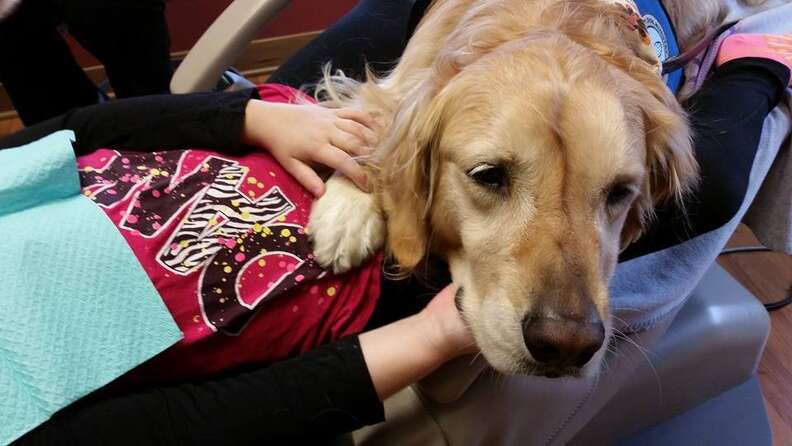 "A lot of the patients who normally were very apprehensive about even walking in the door now look forward to their appointments," said Renteria. "The moment you walk in, you feel very relaxed. There she is, waiting for you to pet her."
Everyone at the clinic appreciates having JoJo around doing her important work - and she enjoys being there as well, says Renteria:
"She loves coming in. She's very well trained and knows what she's doing. We all benefit from her so much."
Thanks for the smiles, JoJo!