This little dog has come a long way: Dennis the dachshund shed 44 pounds and went from dangerously obese to happy and healthy, thanks to his loving and dedicated owner.
Brooke Burton of Columbus, Ohio, rescued Dennis from her uncle, a hoarder, according to a Facebook page she set up charting the dog's weight loss. Burton's relative, who has since passed away, was feeding the little dog excessive amounts of human food, including hamburgers, pizza, and ramen noodles. Burton convinced her ill uncle to let her take Dennis and give him the healthy home he needed.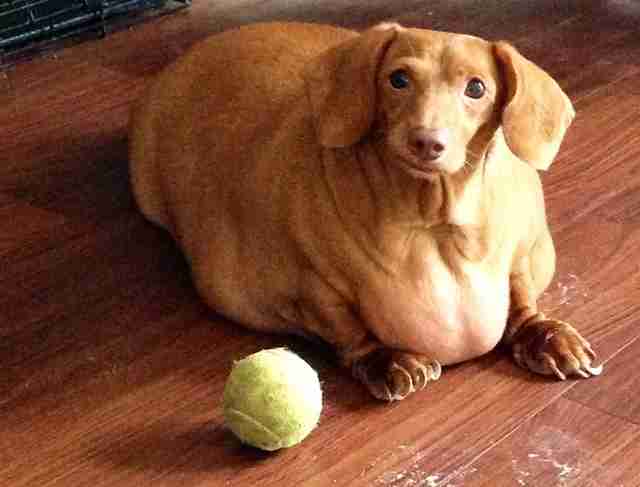 When Burton first took Dennis in, he weighed in at a frightening 56 pounds. Thanks to regular exercise, a steady diet of small portions of dry dog food, and lots of care and attention, Dennis now weighs 13 pounds, a completely normal weight for a small dachshund.
Dennis slimmed down with help and advice from the Ohio State University Veterinary Hospital. Thankfully, he has no residual health problems now that he's a healthy size. Dennis did need to undergo surgery to remove all of his excess skin, which was getting infected and making it hard for him to walk. Burton relied on donations raised through a GoFundMe page to help pay for Dennis's care.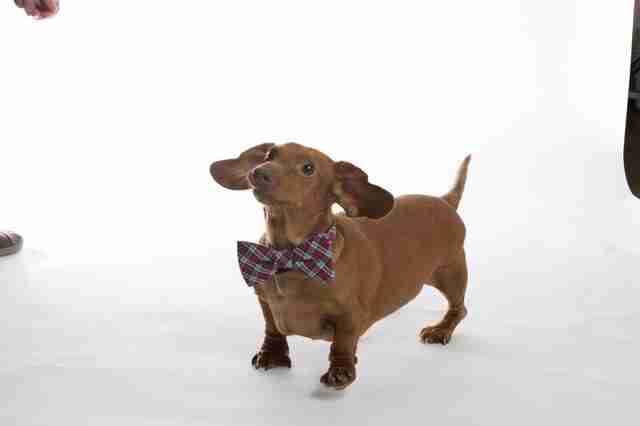 Burton records Dennis's progress on Facebook; now that he's svelte most of the updates are pictures of him happily playing with toys or hanging out at home.
"He had his very last appointment at OSU this past Monday," Burton posted on Wednesday. "I looked at an old picture of him today and I'm so grateful for how far he has come."