Deaf Pit Bull Learns Sign Language So She Can Have A Chance At A Real Home
At only 2 years old, a pit bull named Cha Cha limps a little from an old leg injury and she's totally deaf. But she still has a lot of love to give.
She's even learned how to understand a special sign language, in hopes that this will help her find a family.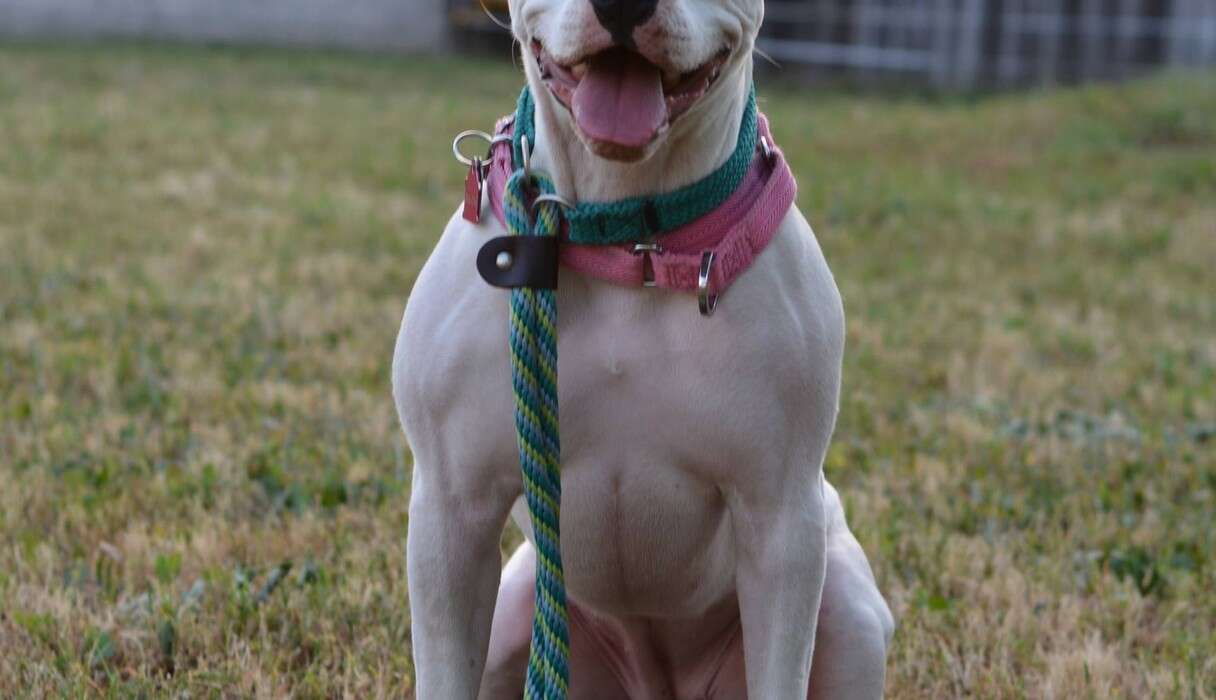 Chako Pit Bull Rescue and Advocacy in Sacramento, California, got a call from Sacramento County Animal Care Services in 2014 about a special needs dog. "Of course we stepped up!" the rescue organization wrote on PetFinder.
After treating Cha Cha's leg at the vet, the rescue organization got to work training Cha Cha - without uttering a single word.
Deaf dogs are "very trainable," according to Chako, even if this seems contrary to popular belief. "You have to use different techniques, but it is done all the time," the organization wrote.
A video shows just how far Cha Cha has come and her sharp understanding of hand signals.
Cha Cha was adopted once, about two years ago - but then she was returned to the shelter because she wasn't getting along with the cats at her new home.
A little older now, and a little wiser, she's been waiting for too long for permanent home. Even though she's not great with cats, she loves being around other dogs.