Getting soaked and muddy was part of a great days' work for our keepers at the Voi Reintegration Center, Kenya, who were called to help a tiny calf on July 19, that had fallen into a water trough overnight at the Sentrim/Tarhi camp. At just a few days old, the baby had been trapped overnight for a number of hours and our teams raced to help.
Thanks to skilled team work, the keepers soon freed the baby who, at only a few days old, was so trusting of the keepers it tried to follow them and the vehicle afterward!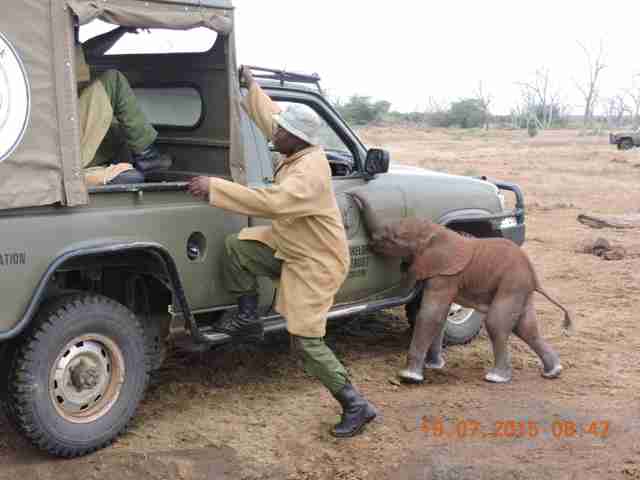 Luckily, the mother rushed forward to take charge of her baby and the calf did not hesitate to get under its mother and suckle to quench its thirst and hunger.
At the David Sheldrick Wildlife Trust, our keepers might be best known for their work to care for orphaned infant elephants, but our teams do all they can to keep elephant families together. The team could not have hoped for a better outcome and it is endings like these that give us all so much joy.
See more pictures from the rescue and read more here.