UPDATE: Maddison Armer and her dog Nellie have been reunited. Read the story here.
A little girl was so desperate to find out where police officers took her dog, she climbed a tree hoping she might see her best friend.
Instead, she broke her wrist and ended up having to spend two days in the hospital, according to her mother's Facebook post.
It hasn't stopped 7-year-old Maddison Armer, who has autism, from waging a campaign to have her dog Darla returned to her.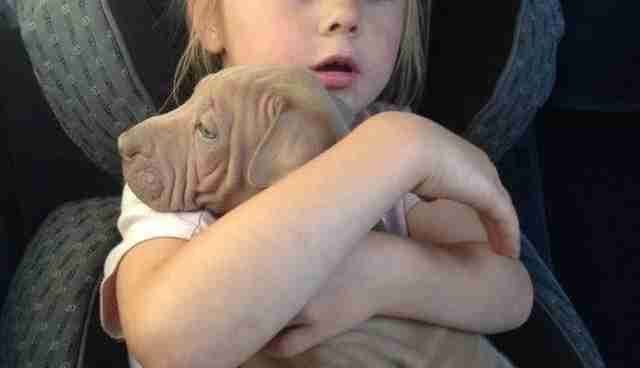 When police arrived to take away Darla, Maddison locked herself in the bathroom, along with Darla, in an effort to hold onto her. Authorities managed to wrest the dog away from her, taking Darla to an undisclosed location where visits are not permitted.
In the days since losing her dog, Maddison's efforts have included making signs and waving placards, and at least one ill-fated effort to climb a tree. According to her mother, Jenny Armer, the loss of her dog has taken a terrible toll.
"As people are aware, Darla is Maddison's dog, and she is really suffering without her," Jenni wrote in a Facebook post. "She's become withdrawn and very quiet, which is my biggest concern. She also isn't eating or sleeping much at all."