Dog Who Spent 2 Years Alone In A Kennel Reunites With Mom
"I was a little nervous because I thought maybe she was mad at me or she would forget who I was because it's been so long."
There was a moment when MacKenzie Witbracht wasn't sure how the reunion with her dog would go down.
After all, it had been 22 months - almost two years since the dog was taken from her by animal control officers.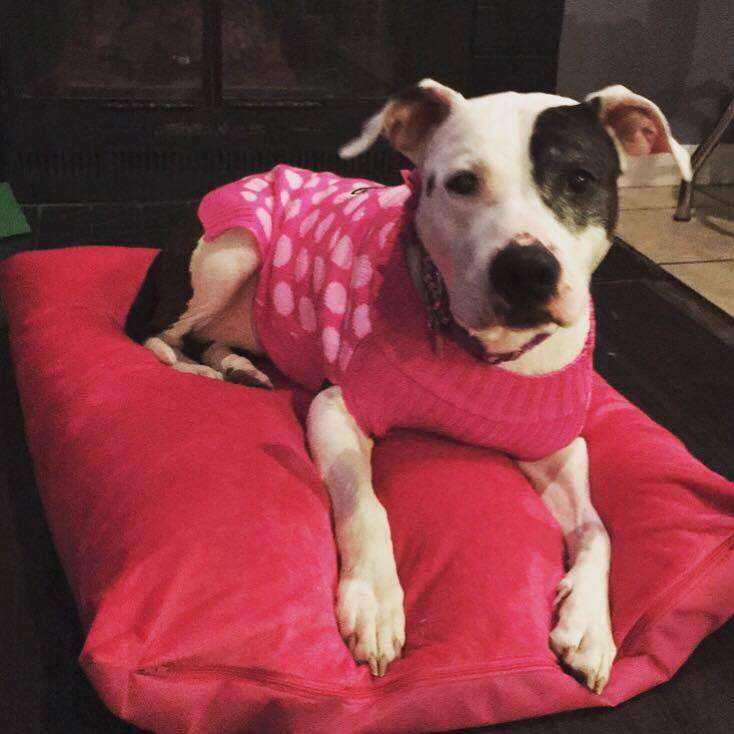 "I was a little nervous because I thought maybe she was mad at me or she would forget who I was because it's been so long," Witbracht tells The Dodo.
Who knows what being locked up in a shelter without a single visit from the human who raised her could do to a dog's mind?
But Witbracht also knew her dog.
Malice, who was named after a rock band, wouldn't bear anyone ill will. Although, it seems someone bought into the hype.
According to court records published in the Des Moines Register, animal control officers responded to a complaint about a "dangerous" dog at Witbracht's home. Witbracht's Facebook posts, it was alleged, suggested Malice had attacked other pets in her home.
For her part, Witbracht, who suffers from post-traumatic stress syndrome, doesn't recall making any posts.
Last May, Malice was taken into the custody of the Animal Rescue League of Iowa (ARL), where she was kept in a kennel for the next 22 months. The organization, which runs the city's animal control services, did not respond to requests for comment.
Only at the end of last month did an Iowa District Court judge rule the city didn't have enough evidence to keep a dog who hasn't been proven dangerous.
It was a bittersweet victory for Witbracht, as well as Jaysen McCleary and Cami Eslick of the Bela Animal Legal Defense Rescue, who had been waging the court battle since Malice was taken.
During that long confinement, while Malice's fate was being argued, Witbracht wasn't even allowed to see a picture of her dog.
"She had two birthdays in dog jail," Witbracht says, fighting back tears. "She was living under very awful, isolated conditions. She was living in the back room. That's where they keep dogs on death row."
Her daughters, 5 and 7, didn't take the loss of their beloved pet any better.
"For the first few months, they were crying themselves to sleep every night asking when she was coming home," Witbracht says.
It all added up to a moment this week that was fraught with equal parts joy, expectation - and doubt.
Then Malice was led into the room where Witbracht was waiting nervously. She didn't quite look like the same dog. At 9 years old, Malice was suddenly a senior. Arthritis had crept into her bones, lending a stiffness to her step.
And the black patch around the dog's eye had turned gray.
She was pulling that leash hard. Practically dragging herself to Witbracht.
Of course, Malice remembered. How could she forget her human? She had a kiss for every one of Witbracht's happy tears.
"It played out pretty much how I wanted it to," she says, her voice trembling as she recalls that moment.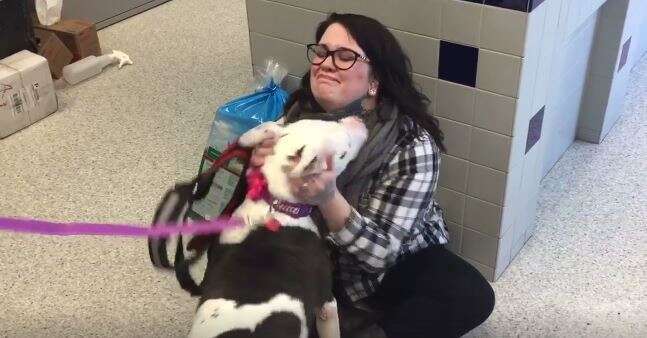 Of course, Malice isn't the only dog to spend much of her life in solitary confinement. In Des Moines alone, at least two more dogs are being held at the shelter, while their status as "dangerous" is being challenged by their owners. That would be Pinky and Diesel, who is pictured below.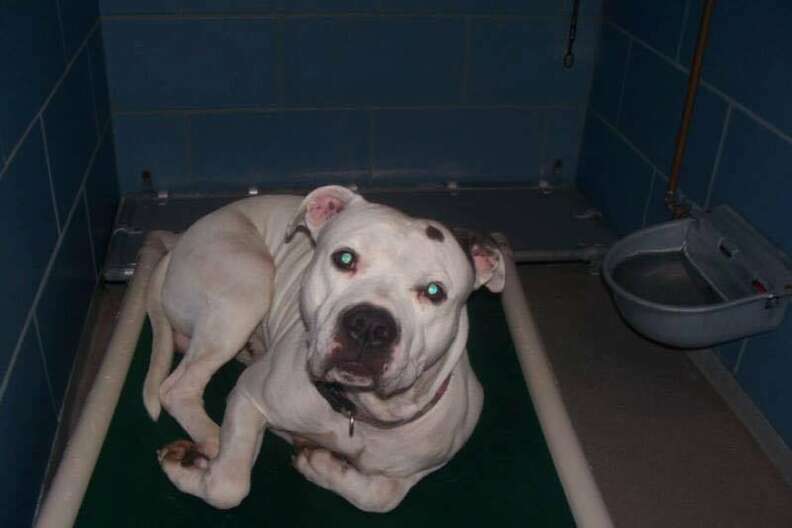 "I feel like Malice might give them a little hope," Witbracht says. "If she can get out after 22 months, maybe they can too."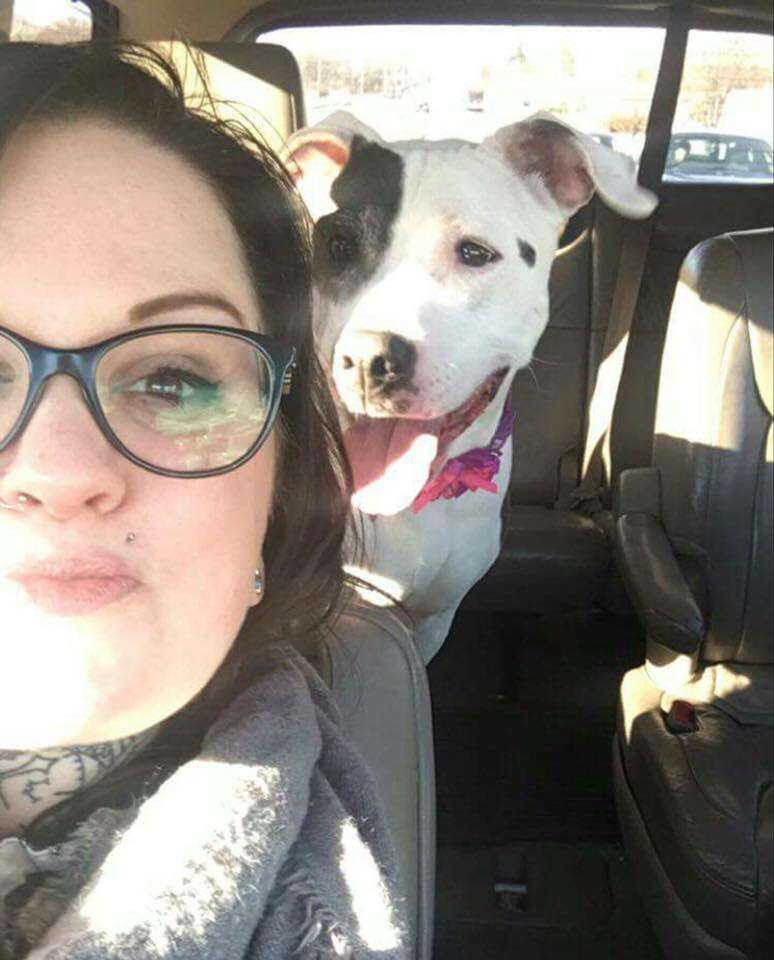 If you would like to support the fight to free them, consider making a donation to the Bela Animal Legal Defense and Rescue here.
Watch a video of Malice's return to her family below: