Shy Bear With Ring Forced Through His Nose Hid The Most Handsome Face
"Percy is now a healthy bear with a beautiful, shiny coat and big bright eyes."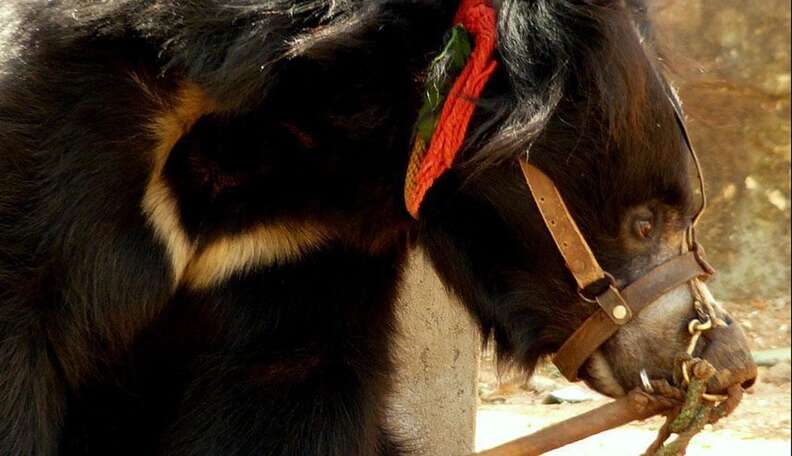 Percy, a gorgeous Indian sloth bear, once led a life filled with pain - for years. He was pulled from the wild and made to be a dancing bear on the streets of India.
The practice, which ended in India in 2009 once all of the country's dancing bears had been pulled off the streets, was undeniably cruel.
"He had had a large metal ring inserted through his nostril and out through a hole in his muzzle," Lis Key, communications manager at International Animal Rescue (IAR), told The Dodo. "His handler led him by a rope and a pole attached to the ring." The hole itself was formed with the use of a red-hot needle, made to pierce his flesh.
Furthermore, like most dancing bears, Percy had all his teeth taken out to ensure that he would be completely defenseless.
Little did Percy realize, the rest of his life would not look like this.
He was ultimately rescued by IAR and transported to a bear rescue center in Bannerghatta, India, managed by IAR's partner, Wildlife SOS. Key said that because of the cruelty Percy had endured, he was understandably shy and nervous about his new home - but he came to fit right in soon enough.
The first order of business was freeing Percy from the ring and chain that defined his life as a dancing bear. Sadly, the damage was done and Percy was left with permanent facial scars.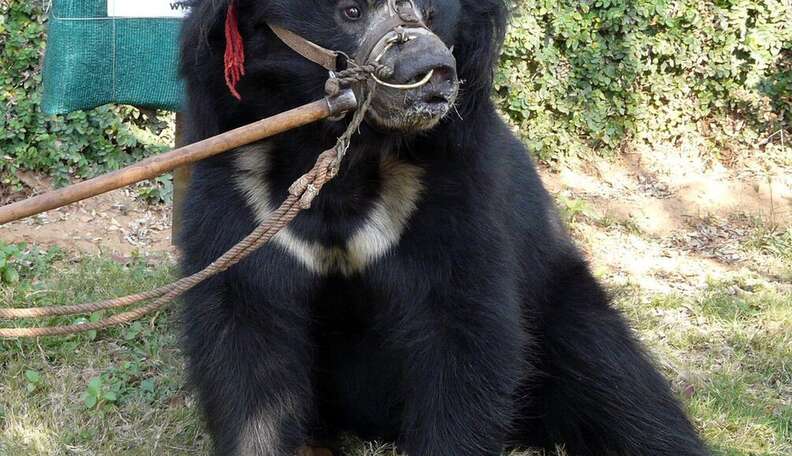 Despite this, Percy is finally enjoying the life he deserved all along in the safety of his rescuers' care.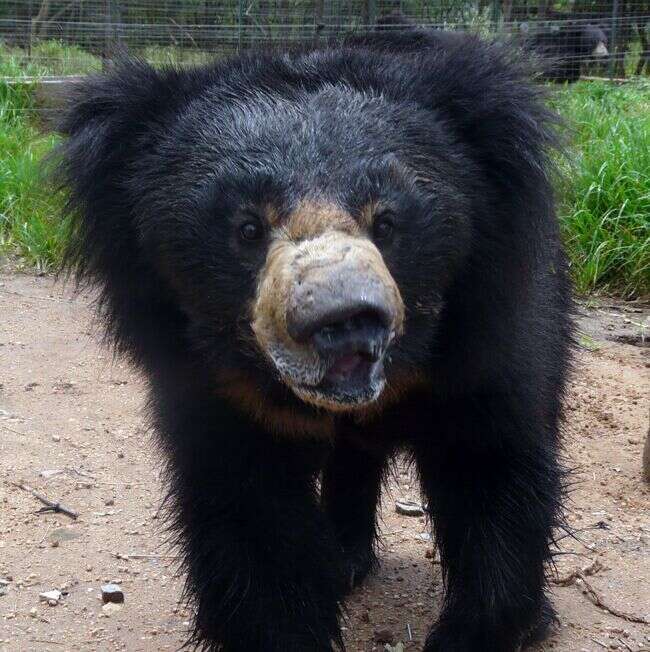 His retirement days are now spent dozing underneath trees and hammocks - his nights are spent on the prowl with friends as they forage for food in forests where the animals can roam freely, just as they would if they lived in the wild.
"Percy is now a healthy bear with a beautiful, shiny coat and big bright eyes," Key said. "Only the scars on his nose tell the tale of his terrible past ... However, like the majority of the 350 rescued bears, Percy has been able to leave the trauma of the past behind him and is now living life to the fullest."
Key said that the sight of food trucks arriving, packed with fruit for the rescue bears, always draws an eager, hungry audience - with Percy happily among the fray. If it weren't for his scars, it would be difficult to imagine that Percy once lived life in any other way.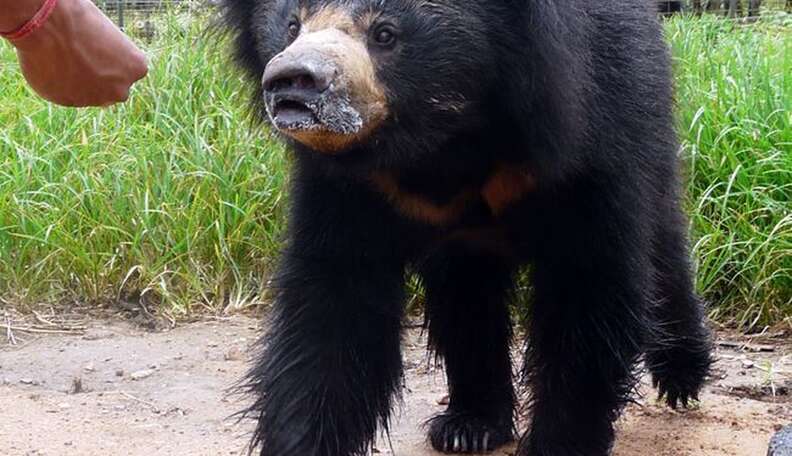 Want to help IAR and Wildlife SOS continue doing good work for animals in need? See how you can contribute here and here.
Watch this video about baby bears who worked so hard to return to the wild: