Giant Monster Bee Found Alive 38 Years After Going 'Extinct'
😱
Imagine a bee so large that you can hear his wings flapping when he flies past you.
Topping in at over 2 inches wide while flying, the Wallace's giant bee might just be the king of bees.
The largest known bee species, the giant insects were believed to be extinct after not being seen for 38 years. But just two weeks ago, a hive was discovered alive and well in Indonesia.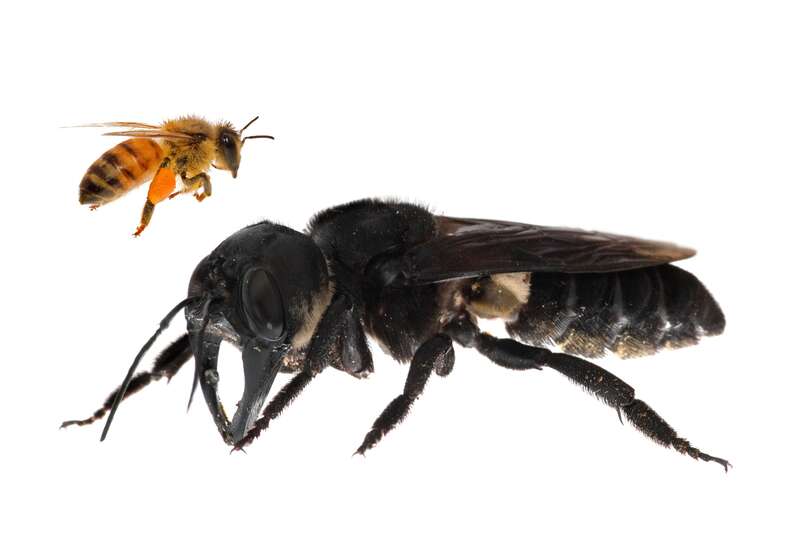 "To actually see how beautiful and big the species is in life, to hear the sound of its giant wings thrumming as it flew past my head, was just incredible," Clay Bolt, a natural history photographer specializing in bees, who took the first photos, said in a statement. "My dream is to now use this rediscovery to elevate this bee to a symbol of conservation in this part of Indonesia, and a point of pride for the locals there."
Nicknamed the "flying bulldog" of insects, researchers had no clue the bee still existed in 2019 until the proof flew right in front of them in the wild.
British naturalist Alfred Russel Wallace discovered Wallace's giant bee while exploring the tropical Indonesian island of Bacan in 1858. He described the female bee, which is about as long as an adult human's thumb and about four times larger than a European honeybee, as "a large black wasp-like insect, with immense jaws like a stag-beetle."
The bee wasn't seen again until 1981, when entomologist Adam Messer rediscovered the species on three Indonesian islands and was able to observe some of their behavior. Other teams have been out looking for the bee since then, with no luck.
Because of the bee's impressive size and rarity, the species has been a target for wildlife trade collectors. There are currently no legal protections around the trade of Wallace's giant bee.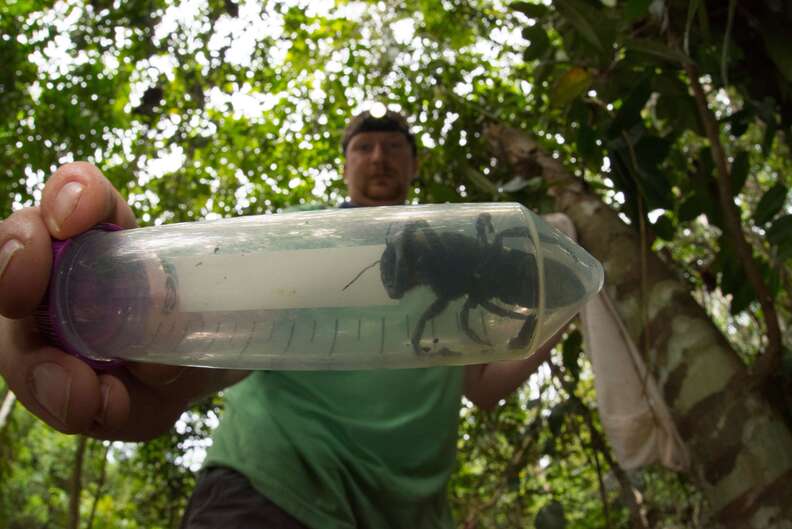 "We know that putting the news out about this rediscovery could seem like a big risk given the demand, but the reality is that unscrupulous collectors already know that the bee is out there," Robin Moore, Global Wildlife Conservation's senior director of digital content and media, said. "The bee's protection moving forward is going to rely first on the appropriate government officials and stakeholders knowing that the bee even exists, and then their willingness to help protect it."