Woman Walking To Work Suddenly Realizes She's Being Watched From Above
She was not expecting that.
The other day, Nathalia Santos was heading to work near her home in Brazil when she was struck with an eerie feeling — the feeling that she was being watched. However, glancing around the sidewalk and street revealed nary another soul's gaze.
But then she looked up.
It was then that Santos discovered the surprising — and adorable — truth.
Within the craggy branches of a nearby tree, several faces were indeed staring back at her. They were neighborhood cats, seeming somewhat surprised that their lofty lookout had actually been sighted.
"I pass this place every day and have never seen this before," Santos told The Dodo. "I though it was very funny and different."
She counted at least four cats — maybe five: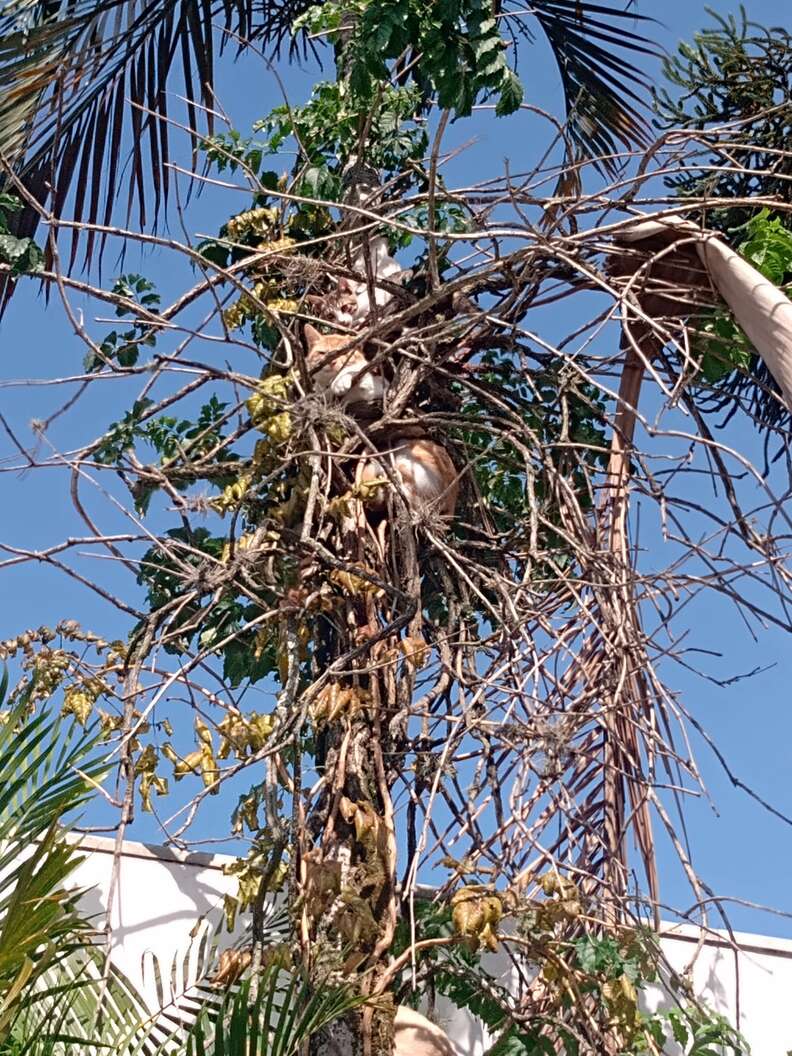 "Look what I found on my way to work," Santos later wrote online. "I don't know what kind of tree this is, I just know that I liked it. [The only reason I] don't plant one of these at home is because I live in an apartment."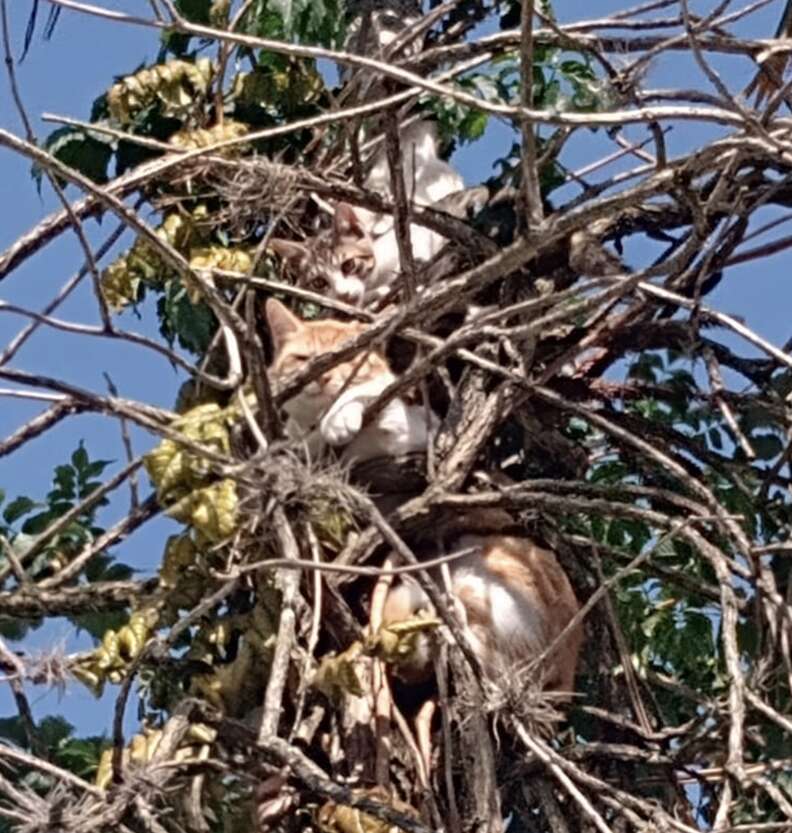 Unfortunately, Santos couldn't stick around and admire the cats for long. They continued to climb and play as she reluctantly continued on her way to work.
But her chance encounter of those sneaky people-watchers did have a lasting effect, Santos said:
"They definitely brightened my day."
These Modern Cat Trees Are All Top-Rated
We may earn a commission if you purchase from our links.