Woman Trekking Through Amazon Rainforest Suddenly Hears A 'Surreal Scream'
"It was extremely loud..."
The other day, eco-tour guide Jéssica dos Anjos was traveling in the Amazon rainforest when a shockingly loud noise suddenly struck her ears. The sound was impossible not to notice — but not only for its volume alone.
Piercing the thick fog and foliage was what Anjos described to The Dodo as "a surreal scream."
The sound, however, was very much real.
As jarring as that noise was, it wasn't entirely new to Anjos. She recognized it as the ear-piercing call of the white bellbird — a local species who holds the distinction as the world's loudest bird.
After some searching through the surrounding forest canopy, she then laid eyes on him.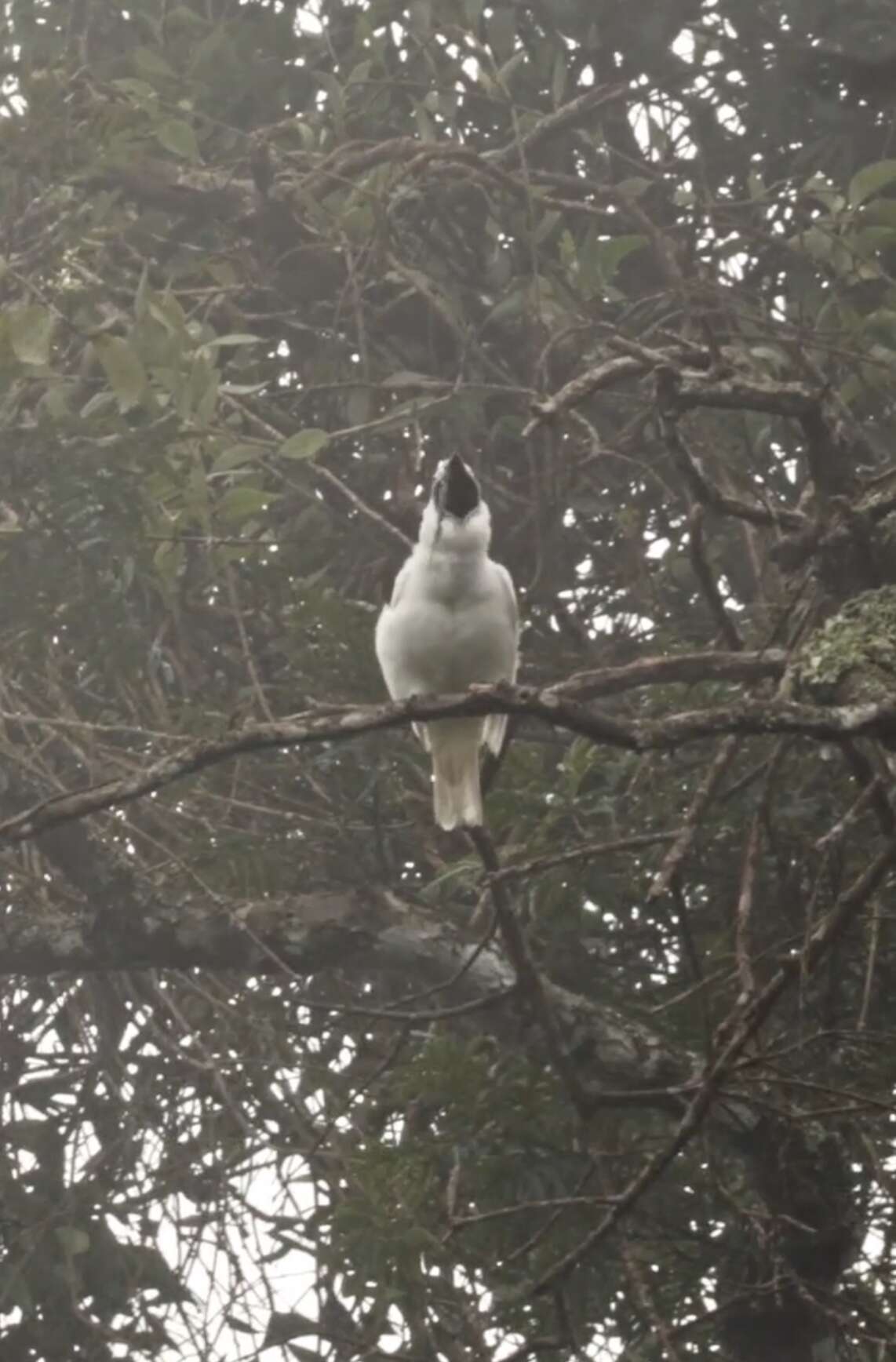 "It was extremely loud," Anjos told The Dodo. "I was very excited because I already knew the species and I really wanted the opportunity to record it singing."
With her camera, Anjos captured this video of the while bellbird's call —which, at 125 decibels, would be enough to drown out the sound of a rock concert:
Anjos said that the bird's call was actually so loud she had to turn down the audio in her recording to make it bearable to the listener.
Here's more video of a white bellbird, again putting his remarkable voice on display:
For Anjos, the chance to encounter a white bellbird living free in the wild, and to be in his audience, was something she won't soon forget.
"It is beautiful to see and very impressive," she said.
Smart Buys From Companies That Help Save Animals
We may earn a commission if you purchase from our links.