Woman Spots Wet Lump Hanging From Fence And Ends Up Saving A Sweet 'Old Girl'
She'd been there for three days 😔
Just barely clutching onto a thin gray bar, an elderly bat named Bea Arthur tried to keep her head up despite the cold water clinging to her fur. Bea needed help. Luckily, a volunteer rescuer was on the way.
"The poor old girl was hanging on a metal fence in Gilbertsville, Pennsylvania, for three days," Stephanie Stronsick, founder and executive director of Pennsylvania Bat Rescue, told The Dodo. "She was found by the homeowner, who messaged us on Facebook after finding her hanging out in the open, exposed to predators and soaking wet from the previous night's storm."
Using gloves and a thick cloth, the rescuer gently lifted Bea off of the fence and transported her to the rescue's rehabilitation center.
Safe at the rescue, Bea began to recuperate and started to reveal her true colors.
"She's quite shy but very sweet," Stronsick said.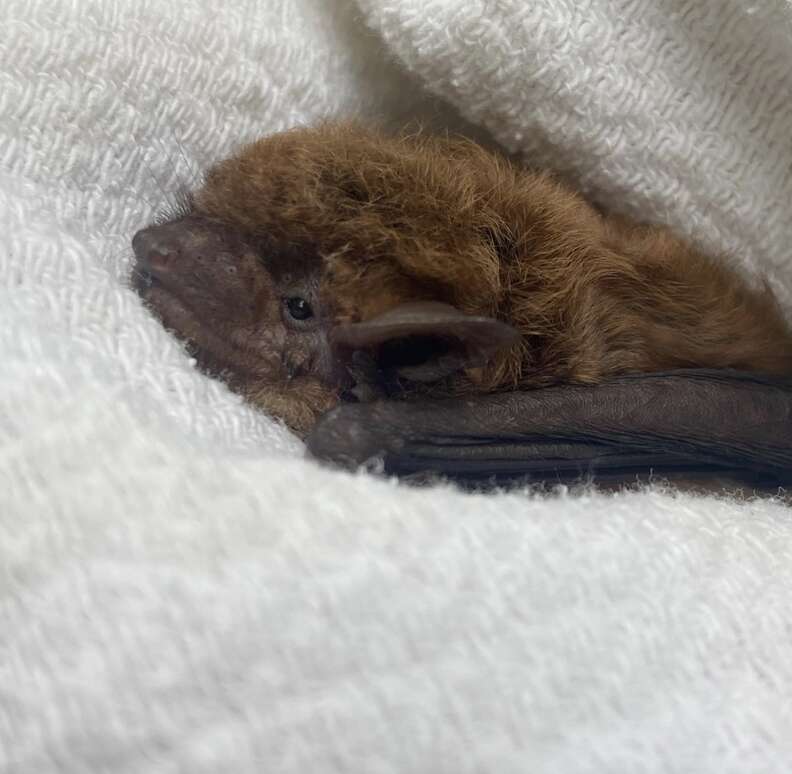 Rescuers noticed that Bea had endured swelling on her head, which was causing temporary neurological complications. Staff members gave Bea medication to help with the bruising, and soon enough, the friendly old girl was getting better.
Bea will live at the rescue until the spring, when rescuers will assess whether she's strong enough to be released back into the wild. If Bea isn't quite ready for release, she can rest easy in the knowledge that she'll always have a home at the sanctuary.
Thanks to the advocacy of so many animal lovers, Bea is growing stronger by the day. Stronsick encourages anyone who sees a bat in need to contact a licensed wildlife rehabilitator. That way, more bats like Bea will get the second chance that they deserve.
Dog Crates That Will Actually Match Your Furniture
We may earn a commission if you purchase from our links.