Woman Spots Some Very Unusual Flowers Growing In Garden
"[H]e popped his head up to [peek] at us ..."
Lisa Lombardi and her family were renting a house along the Sonoma County coast in California over Memorial Day weekend and enjoying all of the beautiful nature that came with it. They were heading back from a walk around the neighborhood when they noticed the flower garden out front was a little different than how they'd left it.
Some very unusual flowers had suddenly sprouted out of nowhere — which turned out to be a set of antlers.
A deer was hanging out among the flowers, and as the family watched him, he began to play a little game.
"We stood in our driveway, looking toward our house where this deer was," Lombardi told The Dodo. "He then ducked down and remained still, with antlers sticking up above the flowers. After a few moments, he popped his head up to [peek] at us, then ducked down like this. We/He did this several times."
The deer seemed torn between continuing to pretend to be a flower and saying hello to his temporary neighbors, and it was the cutest thing the family encountered on their vacation.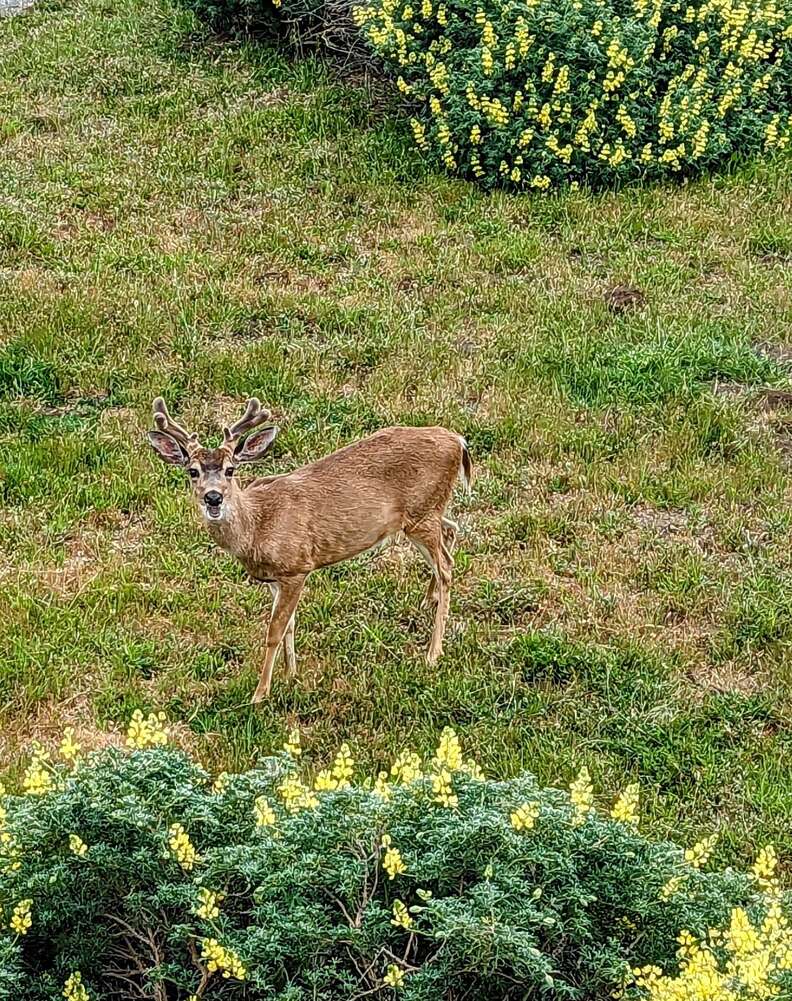 Finally, they headed inside, and the deer trotted over to the next yard in search of more flowers to hide in. He wasn't the flower they'd expected to find in their yard, but they'd pick him every time.
Smart Buys From Companies That Help Save Animals
We may earn a commission if you purchase from our links.