Woman Snaps Photo Of A Deer And Can't Figure Out What She's Looking At
What is it?🕵️‍♀️👀
Every morning, Beatrice Shaw leaves some corn out for the local deer and then hides on her deck to take some photos and watch them eat. It's a routine she's come to love, and, for the most part, it's pretty predictable.
Sometimes as many as 10 deer will show up to eat together, but usually there are around five. With all those deer running around, it can sometimes be tricky to get good photos. Shaw has developed a system where she just snaps a bunch and then looks at the results later on.
One morning in particular, Shaw was trying to get some good photos of the adorable fawns eating alongside their parents. She took as many as she could then sat down to sort through them later that day — and was shocked and puzzled by what she found.
There was one photo she could not remember taking — because it didn't appear to be of a normal deer at all. The deer in the photo looked like a mutant deer of some kind and immediately sent Shaw into a fit of laughter.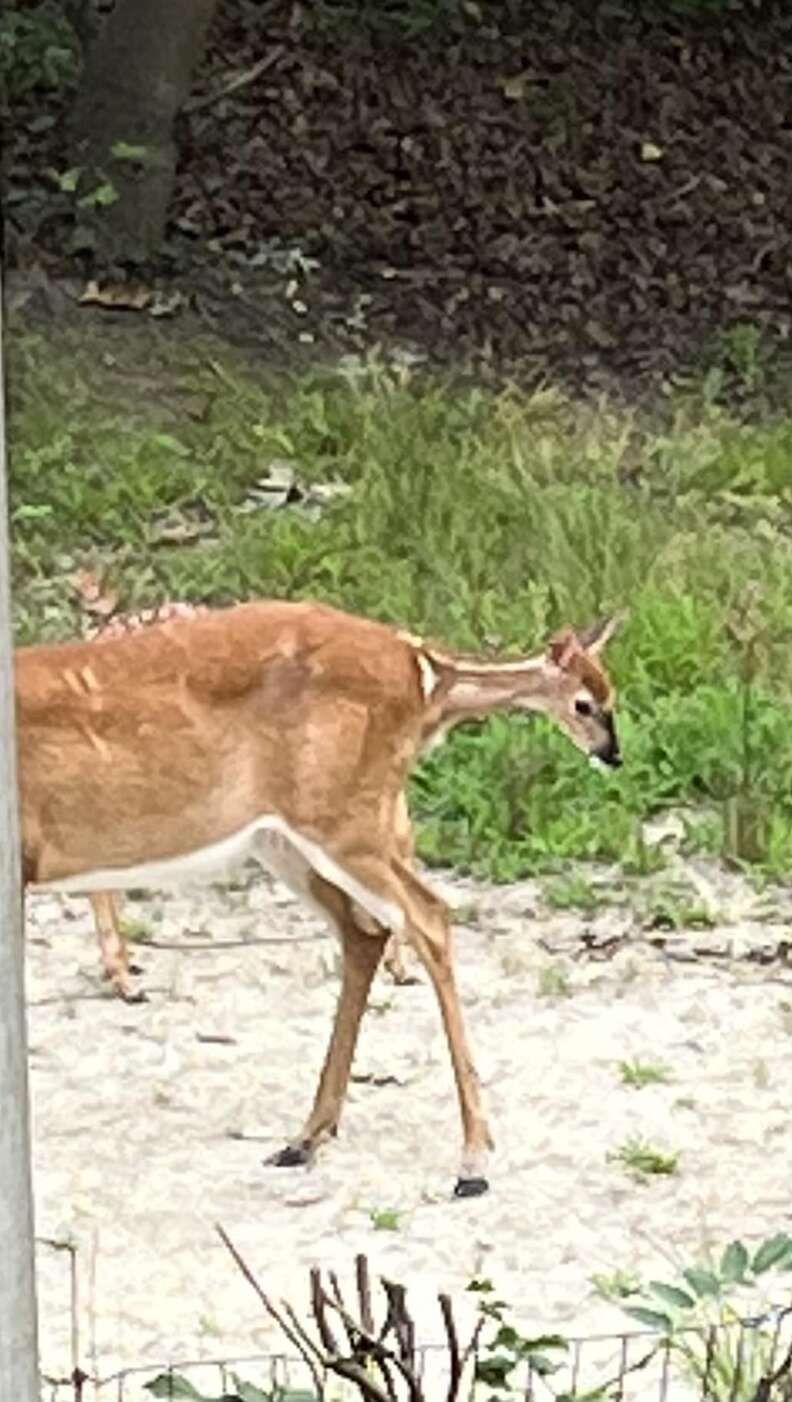 "That I got such a funny picture was really a fluke," Shaw told The Dodo.
Of course, the photo actually seems to be of a fawn posed just behind her mom, but it really looks like a baby deer head on a huge body, which is way funnier to imagine.
Shaw posted the photo online, and everyone else got just as much of a kick out of it as she did.
"I have been a little surprised at how much it has captured their attention," Shaw said.
Her simple routine of taking photos of the deer turned into a hilarious moment, and she can't wait to see what kind of funny pictures she'll accidentally capture next.
Smart Buys From Companies That Help Save Animals
We may earn a commission if you purchase from our links.