Woman Drops Everything When She Sees Someone Small And Pink On Roadside
"I was thinking, 'What the heck is that!?'"
Meredith Lee was on her way to work when she spotted someone running along the road. At first, she thought it was a dog, and that someone holding a leash would soon pop into view. Once she realized the mystery animal was alone, she quickly pulled over to figure out what was going on.
"At that point, I was thinking, 'What the heck is that!?'" Lee told The Dodo.
She got out of her car to get a closer look — and realized she'd come across a pig.
At that point, Lee came to terms with the fact that she was definitely going to be late for work. She had no idea where the pig came from, but she knew that somehow, she had to get the little animal to safety.
"When I approached her, she continued running away, but she did turn around and come towards me before running away again," Lee said. "I was really worried that she would dart back into the road, so I was trying not to spook her."
Lee chased the pig into a residential neighborhood, and even though she couldn't catch her, she was just glad she'd gotten her away from the busy road. The pig seemed to be having a great time playing keep-away and was thrilled that she seemed to be winning. Lee finally managed to corner her in someone's yard, then called the police in the hopes that they could help.
"I think from the time I first saw her to when the police came to pick her up, it was about 40 minutes," Lee said. "I'm lucky that I usually give myself extra time to get to work, so I was only about 30 minutes late."
Imagine having to tell your boss you were late to work because you were rescuing a pig. Definitely a great excuse.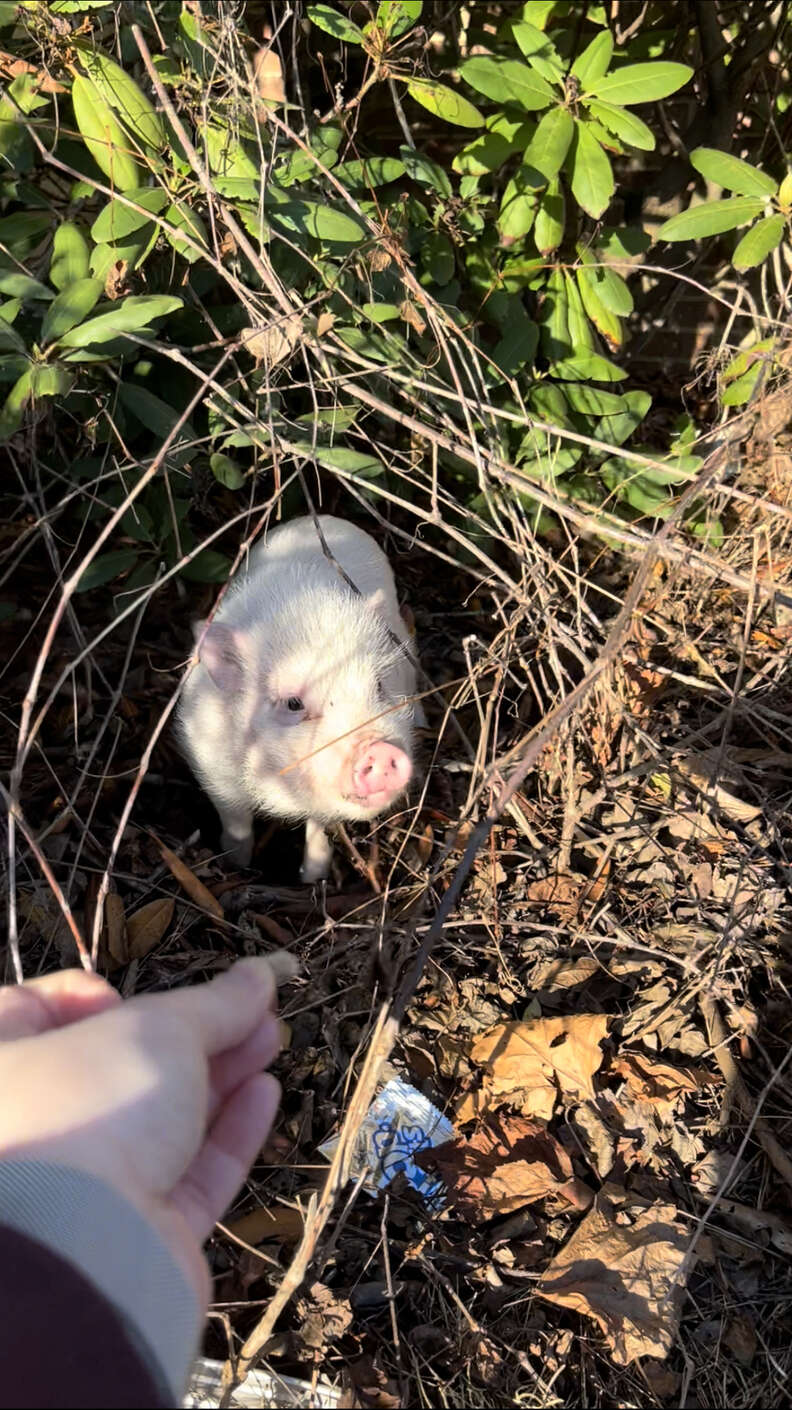 Once the police arrived, they were able to safely collect the pig and take her to safety. They later let Lee know that the pig had escaped from her family's backyard, and was now home safe and sound.
Lee hadn't expected to be playing chase with a pig that day, and it was definitely a wild detour on her way to work.
Shop These Sustainable Picks
We may earn a commission if you purchase from our links.