Woman Sees Neighbor's Dog In Car Mirror — Then Realizes That's Not Who It Is
Definitely not a dog 😂
Katie Rogers was in her car outside her house in South Lake Tahoe, California, waiting for her husband so they could go and run some errands, when she noticed who she thought was the neighbor's dog hanging out behind the car. She didn't really think anything of it — until she realized it definitely wasn't the neighbor's dog.
"At first glance, I noticed one of the neighbors standing ahead of my car looking like he was out for a walk with his dog," Rogers told The Dodo. "But his face had a peculiar expression and he pointed towards the 'dog' I originally thought was sniffing around my car, [and I realized] it was in fact one of the local bear cubs."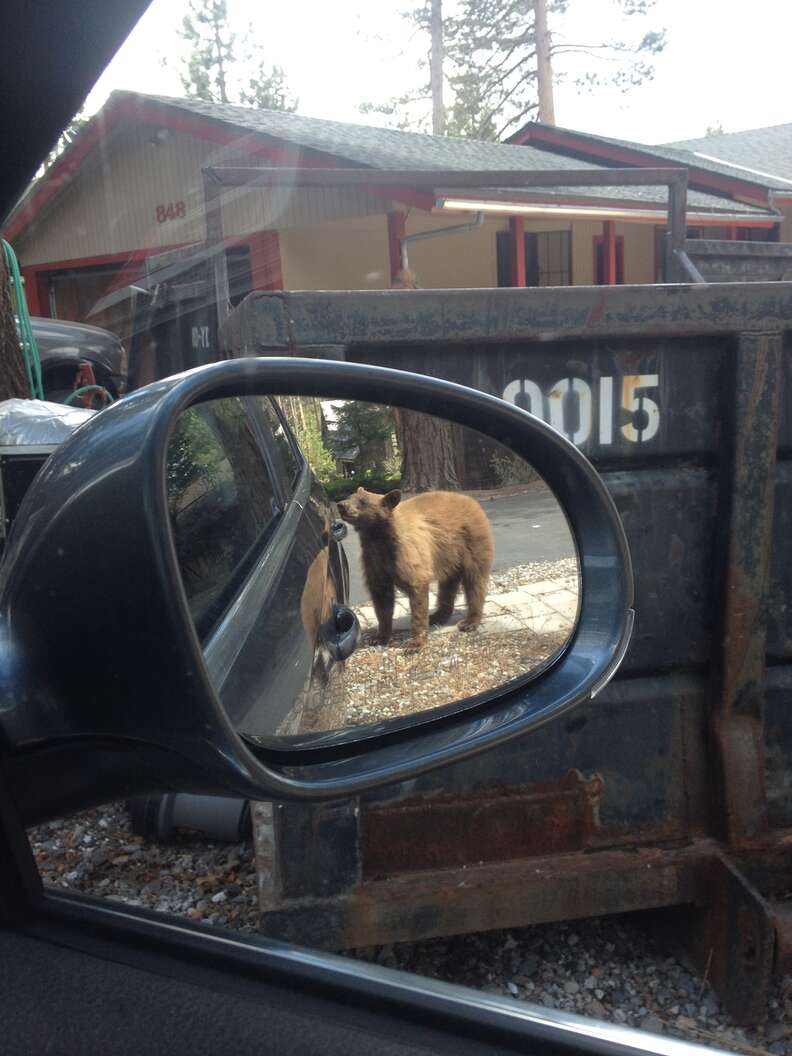 The neighbor was trying to gently shoo the bear down the street and away from traffic, where he would be safe, but the curious cub kept getting distracted by everything around him. Rogers was delighted to see the cub so close to her car, and also wasn't really surprised.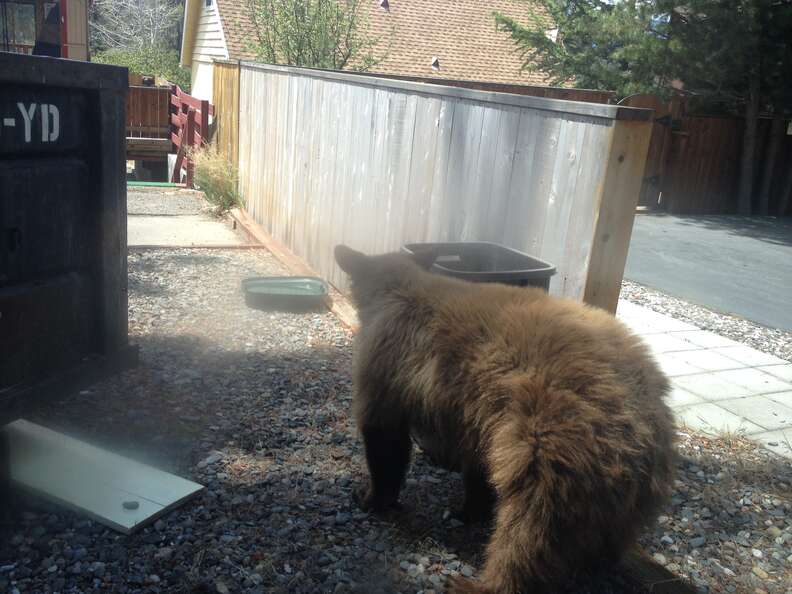 "The Tahoe bears are extremely used to humans and I saw them almost every week during the years I lived there," Rogers said. "Most times they … are easily frightened off with clapping, yelling, whatever. I have even used my best 'disappointed mom' voice with some success!"
The cub eventually went on his way — but he came back later to investigate the couple's dumpster to see if there might be a snack for him in there. Sadly, there wasn't, but no one can blame him for trying.