Woman Looks Up In Tree And Realizes An Old Friend Is Watching Her
Do you see her?
Recently, Jennifer Hancock was enjoying a morning outside near her home when she realized someone was watching her.
Hancock, the founder and director of Hancock Wildlife Rescue & Rehabilitation, looked up into the trees and could just make out an old friend peering down from high above.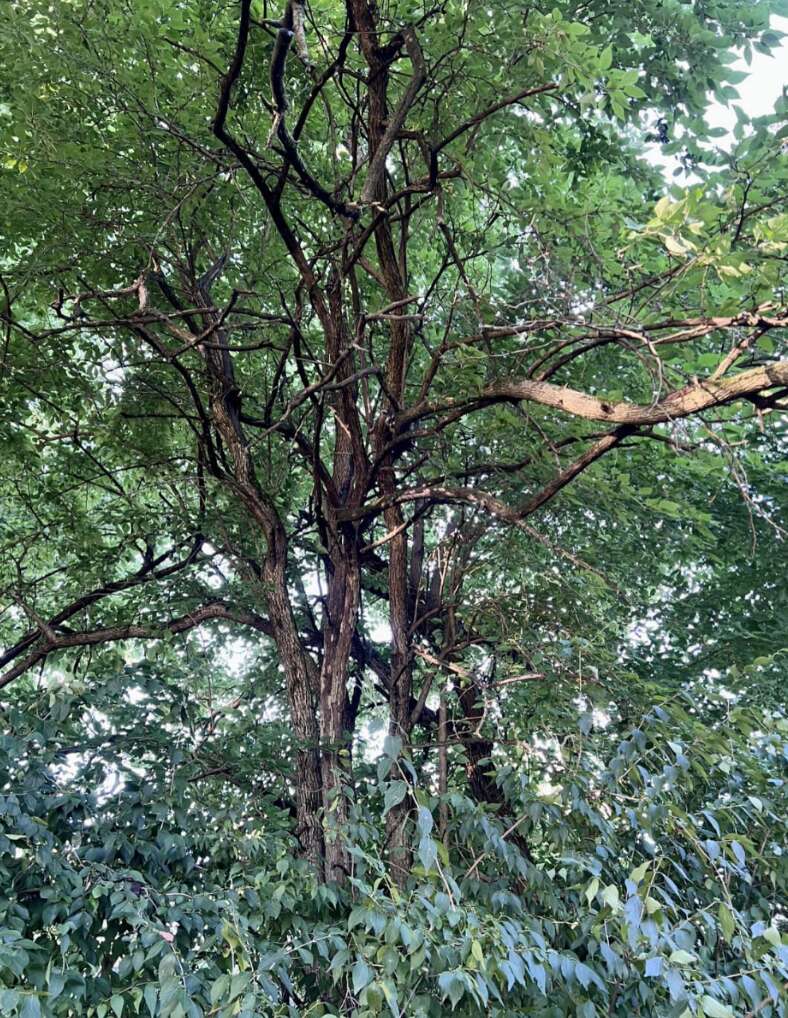 "I was so excited," Hancock told The Dodo.
Still having trouble finding the visitor? Here's some help: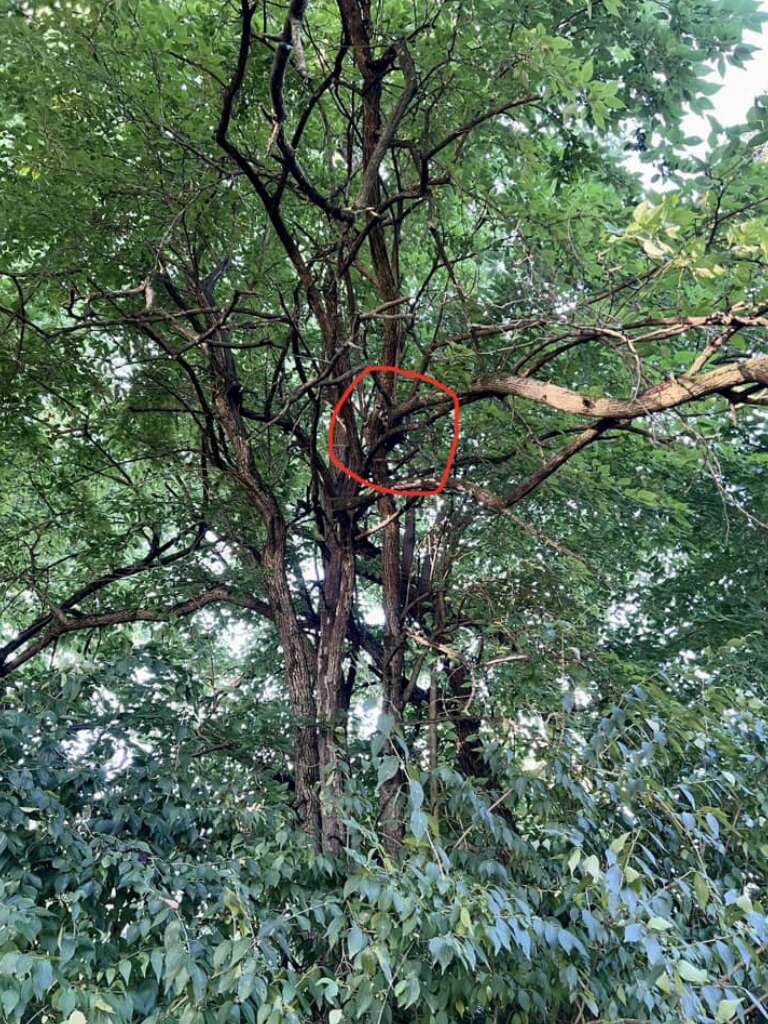 The animal up in the tree was a raccoon named Cookie. The little girl had arrived at Hancock's rescue with her sibling a few months prior after the pair were found orphaned on the side of the road. Now, Cookie was back in the wild, where she belonged — and Hancock couldn't help but feel proud.
When Cookie first arrived at the rescue, she and her sibling were placed in a separate enclosure for two weeks before being introduced to other rescue raccoons around their age.
The pair received lots of food and water. Once they'd regained their strength, Cookie and her sibling moved to a larger outdoor enclosure, where they had more space to roam.
As she helped Cookie recover, Hancock delighted in learning about the quirky girl.
"Cookie has always been goofy," Hancock said. "She was always the first one running through the tunnel, the first to play with new toys, the first one splashing in water when I was filling her pool, and grabbing the shovel when I was cleaning out her enclosure."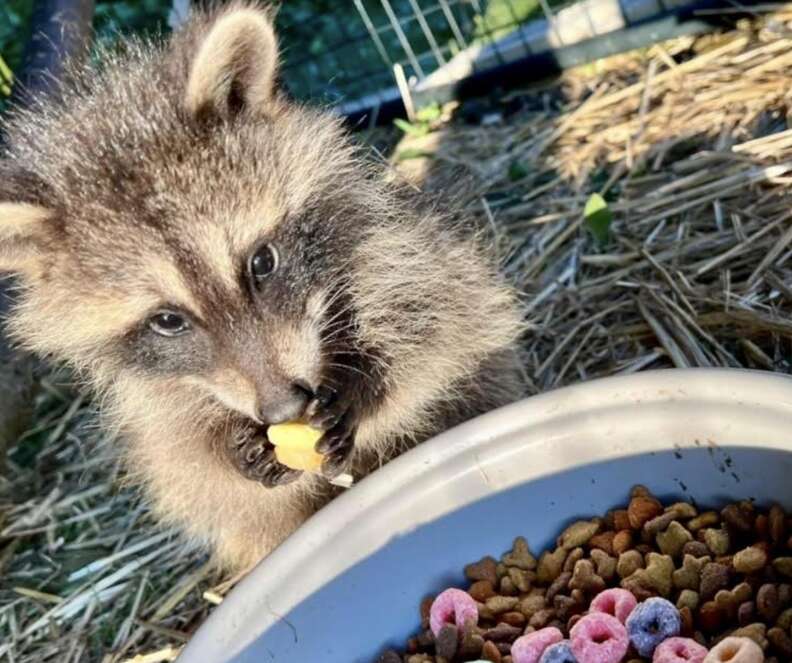 Once they were ready, Cookie and her sibling were released onto Hancock's property, which includes three acres of wilderness and a small stream.
Seeing Cookie again up in the tree, Hancock was elated — her old friend was flourishing.
"I was excited to see that she was thriving in the wild," Hancock said.
The Best Treats Your Dog Will Love
We may earn a commission if you purchase from our links.