Woman Looks Out And Sees Bear Playing With Her Kid's Things In The Yard
"It was definitely a fun day" 😂
With spring now in full swing, most bears have awoken from their long winter slumber. That means it's back to bear business.
And in this case, that business is play.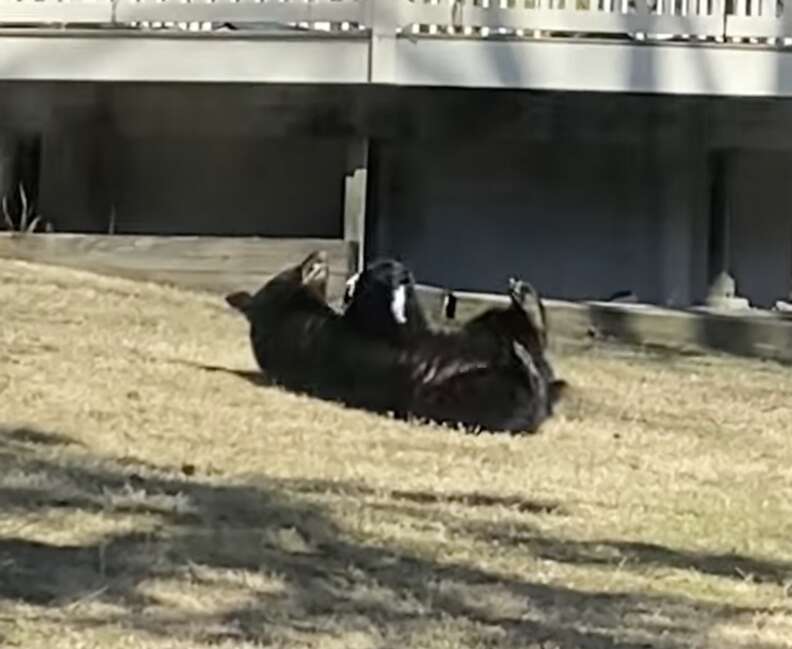 The other day, Anna Cory-Watson was at home in upstate New York when she noticed a stranger outside her window. It was a lone black bear who'd wandered into her yard.
The large animal's imposing presence, however, was far from intimidating.
Evidently, the bear had come looking for fun. And he found it.
It began with some happy hijinks with Cory-Watson's kid's soccer ball — and it didn't end there.
"I immediately grabbed my phone and started taking pictures," Cory-Watson told The Dodo. "I couldn't believe it."
Here's footage of the bear, clearly having the time of his life:
After rolling around with the soccer ball for a while, the bear continued to explore Cory-Watson's yard — playing with some hoses, a broom he'd found, and even having a go on the family's trampoline.
He'd found the perfect place for horsing around.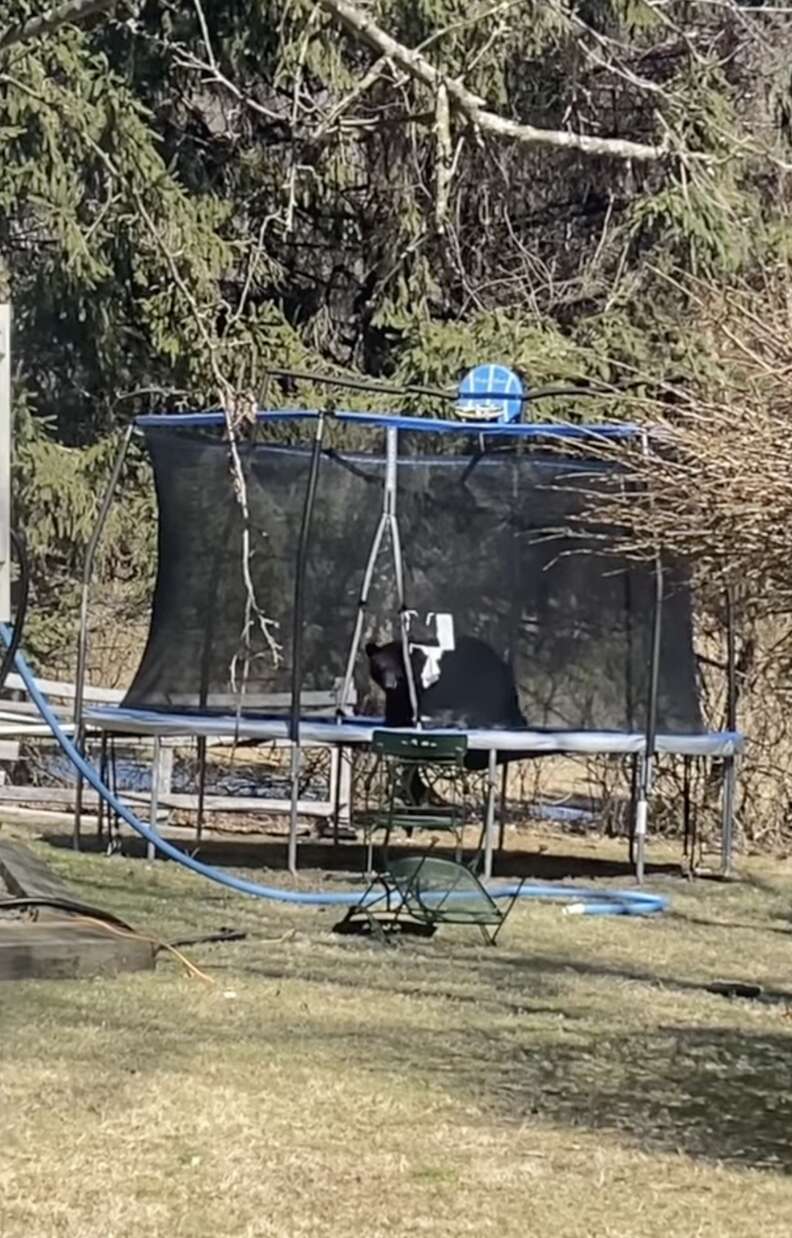 This actually went on for a couple of hours, after which the bear simply continued on his way. But he wasn't the only one delighted by that lively excursion. Cory-Watson was, too.
"It was definitely a fun day," she said.
Smart Buys From Companies That Help Save Animals
We may earn a commission if you purchase from our links.