Woman Is Surprised To See Who's In Front Of Her In Drive-Thru Line
"Such a beautiful animal!"
The other day, after stopping at a fast food drive-thru in Canada, Emily Lamarche found herself stuck behind another would-be restaurant patron.
He was unlike any she'd ever encountered before.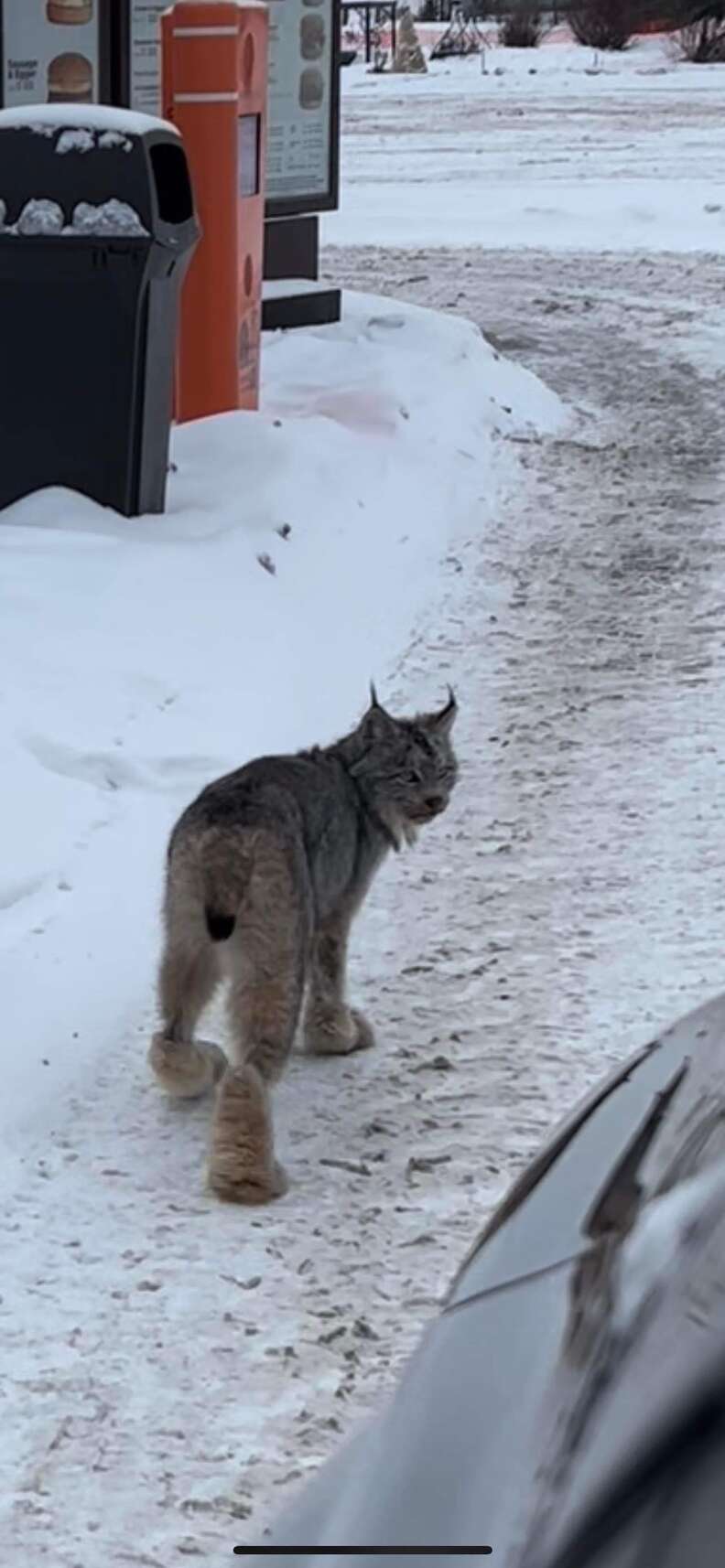 Much to her surprise, Lamarche had ended up in line behind a large lynx — evidently out for a stroll (and perhaps a bite) on that snowy winter day. Sitting in her car behind the big cat, Lamarche looked on at him in awe.
"He went through the drive-thru!" Lamarche told The Dodo. "He looked back at me a few times, but was very calm. He was definitely comfortable!"
Lamarche was still waiting to order, but to see that unfold, she got an early treat:
The lynx proceeded through the drive-thru lane without stopping, heading ultimately toward the safety and cover of his wooded habitat nearby.
It was a food run Lamarche won't soon forget — especially considering that lynx are particularly elusive animals, rarely seen by people even in the regions they inhabit.
"He slowly made his way back to the bush. Not something you see so close to town, mostly on the highways or in the bush," Lamarche said. "Such a beautiful animal!"
Smart Buys From Companies That Help Save Animals
We may earn a commission if you purchase from our links.