Woman Hears Odd Noises And Finds 2-Week-Old Baby Trapped Behind Wall
"Initially, she thought she might be hearing things …"
When a woman in San Antonio recently noticed strange noises coming from within her walls, she was unsure what to think.
"Initially, she thought she might be hearing things," Lisa Norwood, public relations manager for San Antonio Animal Care Services, told The Dodo.
The woman listened closely and tapped on the wall. She was shocked to receive a response — a kitten-like meow.
"The trapped kitten responded with an apparent 'help me!' meow," Norwood said. "[The woman] didn't know how the kitten got in the wall, and momma was nowhere to be found. She called the fire department and animal care services to help."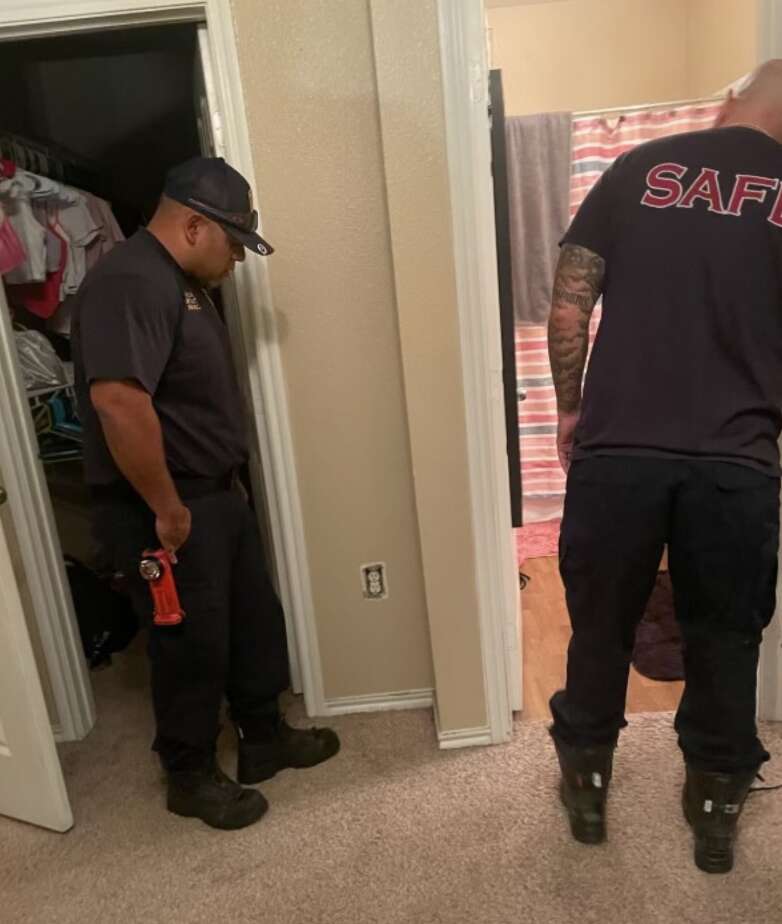 Soon, San Antonio Fire Department personnel were on the scene, along with animal care officer John Cortez and rookie animal care apprentice Mariana Gine. The cries from within the walls were only getting louder, and rescuers knew they had to work fast.
After determining the exact source of the noise, the rescuers made a small opening in the wall. Suddenly, the cries became even louder — they were close.
Finally, after a bit more searching, the rescuers pulled the frightened kitten out from where she'd been trapped. The 2-week-old gray cat was relieved and very hungry. The rescuers named her Nimbus.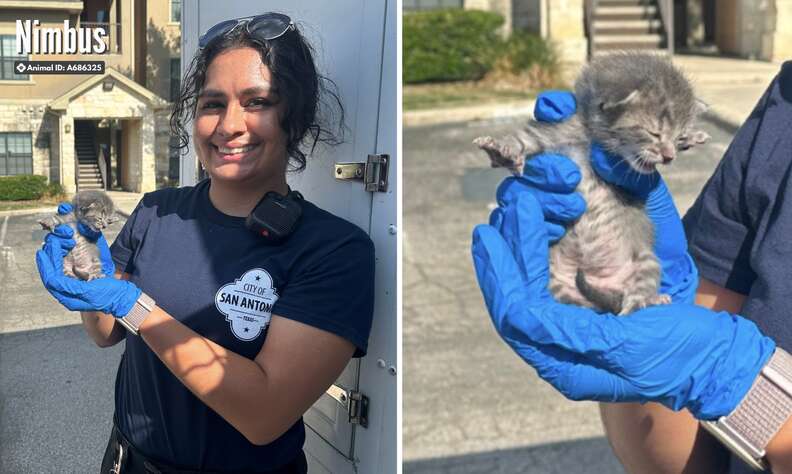 Today, Nimbus is living at the Animal Defense League of Texas, where staff members are making sure she has everything she needs to grow and thrive before she's ready to look for her permanent home. Norwood knows that Nimbus' life has surely changed for the better.
"Sunny days ahead," Norwood said. "The sky's the limit for little Nimbus."
Keep Your Dog Happy On Rainy Days
We may earn a commission if you purchase from our links.