Woman Hears Odd 'Chittering' In Ceiling And Is Shocked To Find Pile Of Babies
Even wildlife control didn't expect them …
Recently, a homeowner in Scarborough, Ontario, was in her bedroom when she noticed a strange noise coming from her ceiling.
"She [heard] chittering sounds emanating from above her bed," a representative from Gates' Wildlife Control told The Dodo.
The chittering was soon accompanied by a chorus of cries, thumps and heavy footsteps.
Someone else was in the house.
When wildlife control staff arrived, they headed toward the attic and noticed someone had scratched and gnawed through the shingles and plywood. After cutting through a wall, they finally found them — a pile of four baby raccoons snuggled together, trying to keep warm.
The wildlife control staff were surprised. Most raccoons are born between March and May, but these babies arrived early in February.
"The discovery of baby raccoons at this time of year was unexpected," the representative said. "However, discovering newborn raccoons in the early months of the year is not unheard of. In fact, last year marked the earliest discovery of baby raccoons in Gates' Wildlife Control's 38-year history, with the first babies being found on January 20th, 2022."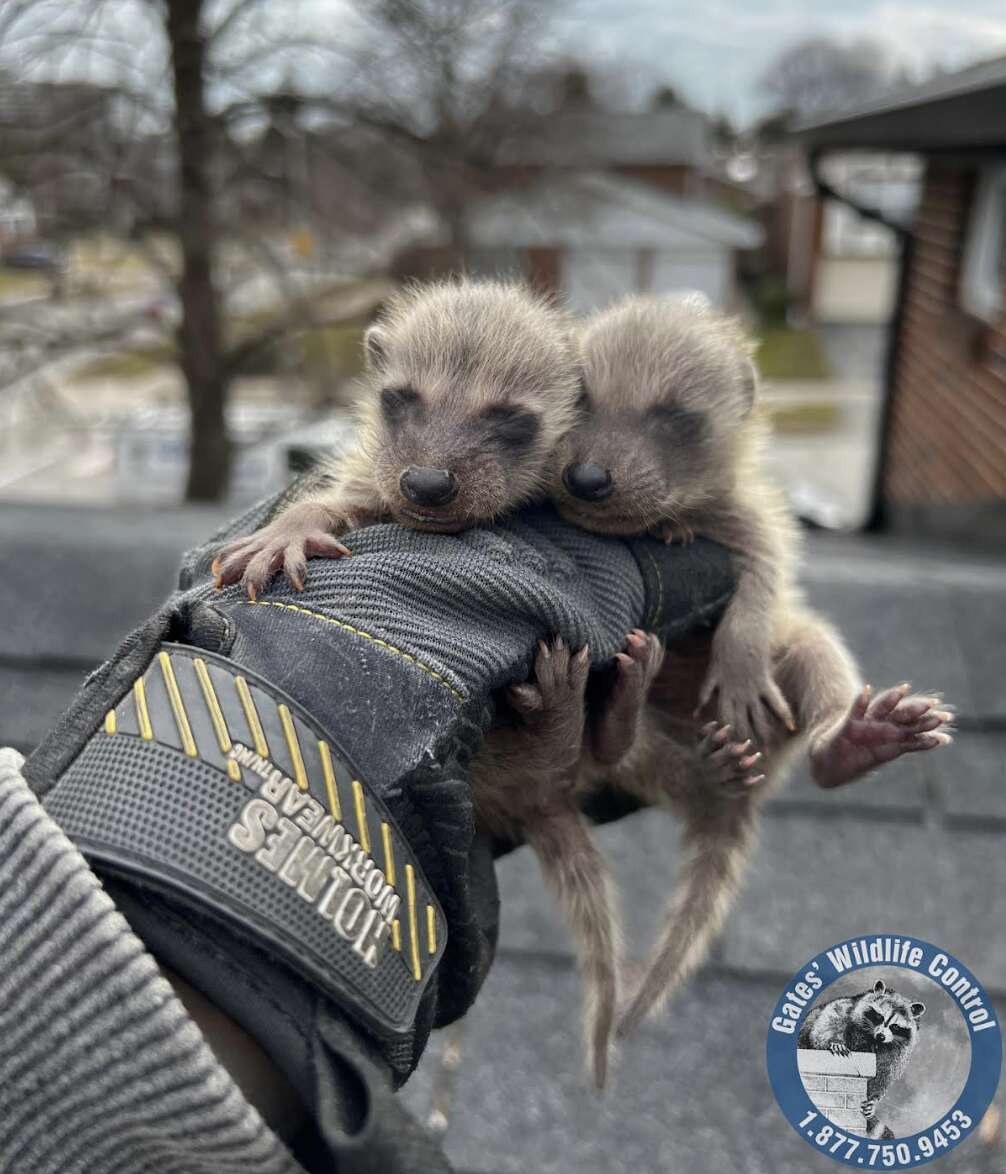 Wildlife control personnel carefully secured the babies in one of the specialized bags they'd brought and transported them outside. Once outdoors, the babies were moved to a heated reunion box, where they could safely wait for their mother to collect them.
The next morning, Gates' staff returned to the scene and were pleased to find that all of the babies were gone.
"As expected, all four babies had been successfully collected and relocated by their mother," the representative said.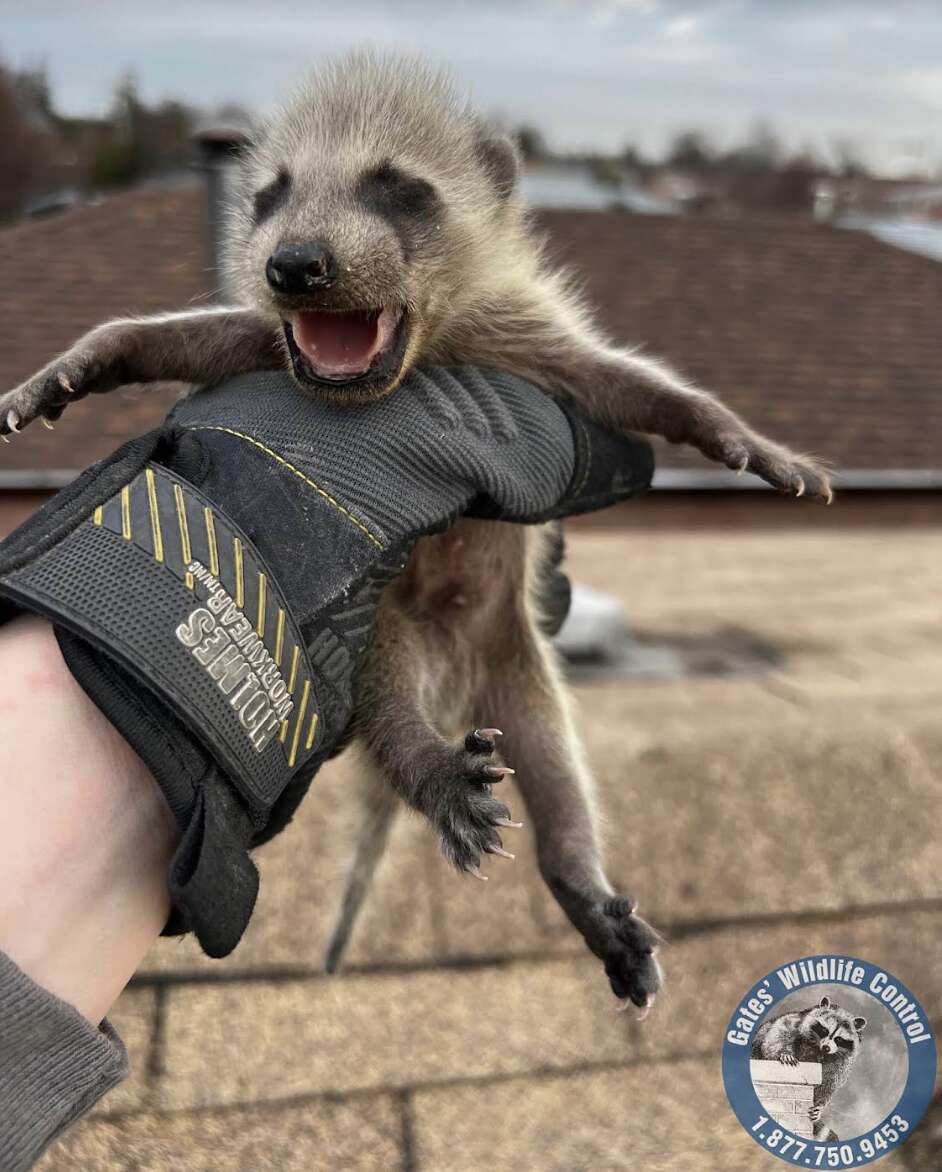 Unlike other baby animals who leave their parents quickly, young raccoons need to stay with their mother for the first several months of their lives so that she can protect them and teach necessary skills.
Luckily for this family, they all found their way back to each other again — in the wild.
Top-Rated Products For The Ultimate Dog Spa Day
We may earn a commission if you purchase from our links.